Canadians may find themselves living in smaller homes as the country's population grows, says a new report that also predicts the country's hottest markets — Toronto and Vancouver — won't return to affordable levels anytime soon.
The forecast comes as the country's government-run mortgage insurer, Canada Mortgage and Housing Corp. (CMHC), said it sees evidence of trouble brewing in nine Canadian housing markets.
In its outlook for 2017, auditor PricewaterhouseCoopers noted that Canadians, on average, own the world's third-largest houses, behind only the U.S. and Australia.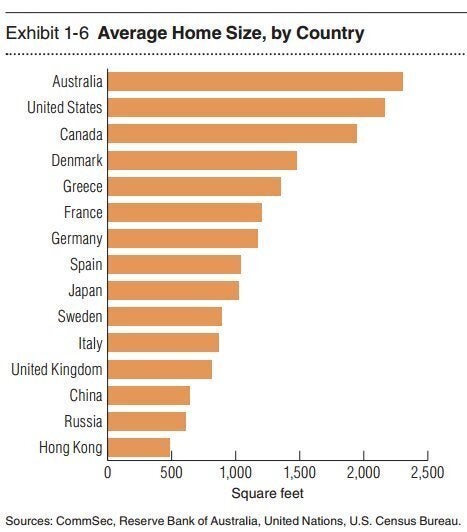 "Significant increases in immigration over the next five years will continue to keep demand high and put even more pressure on affordability unless more supply is made available," the report said.
Also, "those arriving in Canada may not have the same size expectations, creating demand for smaller units," the report added.
In more expensive Canadian markets like Toronto, condo sizes have already been shrinking for years.
Despite signs of a slowdown in Vancouver's housing market, the report suggested that the city, along with Toronto, likely won't return to affordable levels in the foreseeable future, due to a lack of housing supply.
"With no real factors reducing the demand for real estate in Toronto and Vancouver, developers and builders will continue to face supply-side issues," the report said.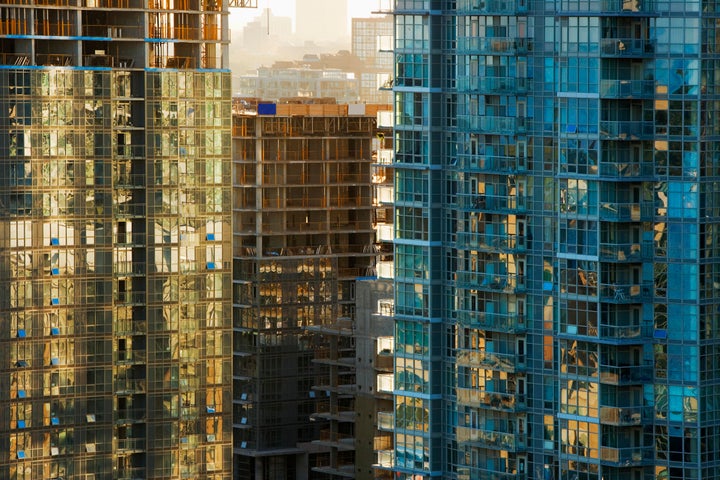 The PwC report suggested the supply of housing is being held back by government policy. It said Ontario's Greenbelt around Greater Toronto, municipal densification requirements and longer wait times for project approvals all may have contributed to a lack of housing supply.
Potential trouble in 9 Canadian housing markets: CMHC
"Home prices have risen ahead of economic fundamentals such as personal disposable income and population growth, resulting in overvaluation in many Canadian housing markets," CMHC's assessment stated.
"However, the combination of overvaluation and overbuilding should help slow the growth in resales and house prices and lead to a moderation in the pace of housing starts."
The CMHC found "strong evidence" of overheating in:
Calgary
Hamilton
Saskatoon
Toronto
Vancouver
It found "moderate" evidence of overheating in:
Edmonton
Montreal
Quebec City
Winnipeg
CMHC sees a moderate slowdown in housing starts and home sales nationwide next year, thanks to rising prices and declining affordability.
Vancouver will experience "some moderation in housing starts and resales" due to new policies like the federal government's tighter new mortgage rules and the foreign buyer tax.
Toronto will see "a slow-down in home price growth in 2017 and 2018 as factors such as rising mortgage rates and modest job growth ... lead to resales moving off their record highs," CMHC said.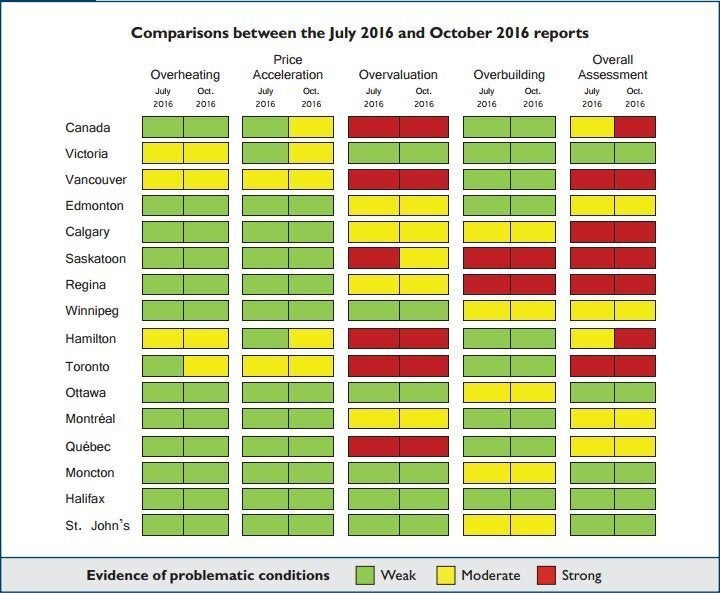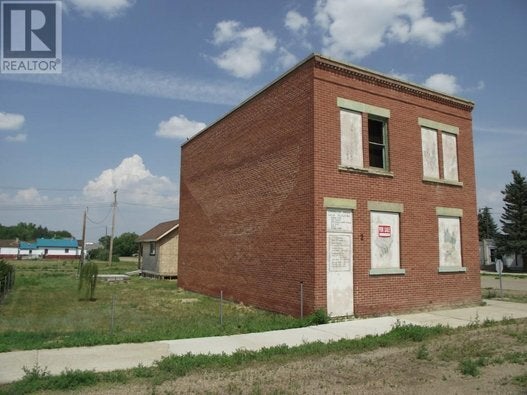 Canadian Homes You Can Buy With A Median Income (September 2016)