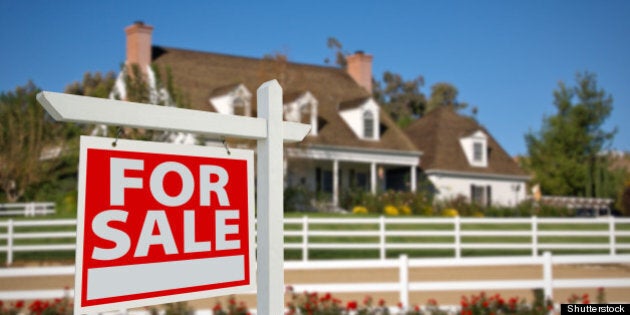 Good news for homebuyers: There are finally some signs that the astronomical climb in Canada's average home price is starting to abate. The good news for home sellers? Prices are still growing at a steady pace, according to the most recent survey by one of the country's biggest real estate firms.
The Royal LePage House Price Survey found the average price for a piece of real estate rose between 4.4 per cent and 6.1 per cent year-over-year in the third quarter of 2014.
Prices for detached bungalows rose the most — up 6.1 per cent to $405,101, while standard two-storey homes rose 5.5 per cent to $441,714. Condominium prices grew at the slowest pace, up 4.4 per cent to $257,377.
Condo prices in Toronto and Calgary bucked the slowing trend in the third quarter, with Toronto prices growing as much as eight per cent, while Calgary condos rose 11.9 per cent, according to the Royal LePage report.
Check out what's happening with house prices across the country (story continues below):
The long-term average growth for home prices is five per cent.
"In the seven years since the Canadian housing market began its recovery from the worldwide recession, home price growth has been robust, often greater than the long-term average," said Phil Soper, president and chief executive of Royal LePage.
"We are now experiencing a natural slowing in the rate of year-over-year price appreciation, with real estate markets moderating in most parts of the country, a transition to what our agents refer to as a 'Goldilocks market,' one that is neither too hot, nor too cold."
The real estate firm said it expects home prices to continue to grow in the upcoming months, but at a slower rate than in recent years.
Home prices have risen sharply since the Bank of Canada lowered interest rates to historic lows coming out of the 2008-2009 recession to stimulate borrowing and in turn, the domestic economy. With the global economy remaining unstable, the central bank's overnight rate sits at one per cent, though the government has taken other measures to try and rein in an overheated housing market.
The Canadian Real Estate Association said Wednesday the national average sale price,which includes all types of housing, rose 5.9 per cent to $408,975.
But excluding the pricey markets of Toronto and Vancouver, prices rose to a more modest $325,406, CREA said. The industry association's price gains in the hottest markets of Calgary (10.1 per cent), Toronto (7.8 per cent) and Vancouver (5.3 per cent) in recent months were similar to what Royal LePage reported.
Figures from Canada's other closely watched housing report, the Teranet-National Bank House Price Index supported findings from CREA and Royal LePage. The report, also released Wednesday, found house prices rose 5.4 per cent in September compared to the same month of 2013.
However, prices rose in just six of 11 local markets it studies, the lowest number in six months. Still, prices on the index are on track to rise more than five per cent in 2014, the highest growth rate in three years, suggesting the long-predicted slowdown is not yet on the horizon.
Finance Minister Joe Oliver stressed Tuesday that he does not believe the market is headed for a bubble, but noted that the markets of Vancouver, Toronto and Calgary are particularly heated.
He said the government measures to clamp down on mortgage lending have "taken froth out of the market," adding that the government doesn't feel the need to do anything drastic to slow the market further.
"If there's a need for further modest changes, we'll undertake them ... but we don't see the need for dramatic changes."
There are many different opinions on the health of Canada's housing market, partially because there is a lack of concrete information about it.
The national average home price can be misleading because there are marked differences between prices in Canada's diverse regions. For example, the price of a detached bungalow in Calgary rose a whopping 10.8 per cent in the third quarter, while the price of a similar house in Saint John plunged 7.3 per cent, according to Royal LePage.
There is no independent third party tracking of prices and sales in Canada's real estate market and collection of the data is left up to industry groups such as Royal LePage and the Canadian Real Estate Association, who collect the data from local agents.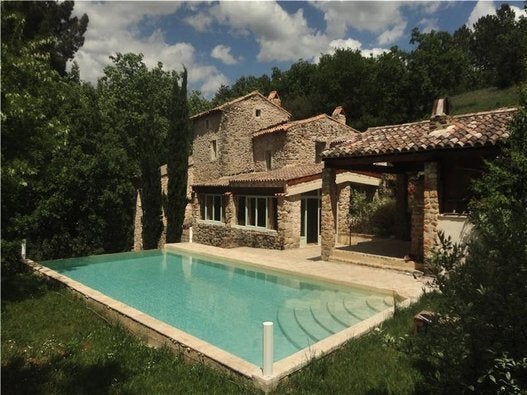 For The Price Of A Toronto House...
Popular in the Community