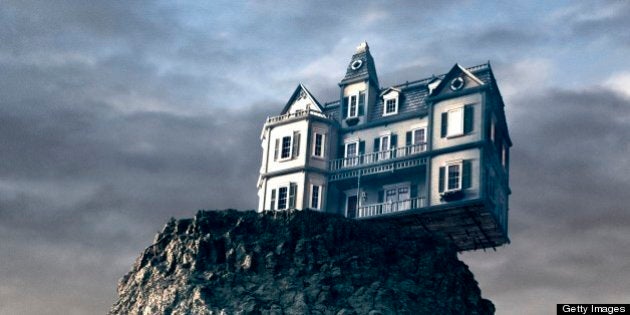 "A large bubble now looks set to burst," The Economist predicts in its property markets report.
The U.K.-based business periodical found house prices in Canada are overvalued by 73 per cent when compared to rental prices, and 32 per cent overvalued when compared to household incomes.
"Until now, housing has played a major role in the recovery from the 2008/09 recession. That economic driver is disappearing as we see housing related jobs dry up and consumer confidence erode at a time when the national recovery is struggling to pick up steam," CAAMP chief economist Will Dunning said.
The group predicts a 50-per-cent decline in housing starts in the Greater Toronto Area, leading to a loss of 35,000 jobs by 2015. It expects Vancouver's housing starts to drop by a third, resulting in 7,500 jobs lost.
However, CAAMP did see bright spots in the market, particularly Calgary and Edmonton, where it expects to see a modest increase in housing starts and job gains of about 2,500 in both cities.
Not all is doom and gloom in Canada's housing market, though.
Most of Canada's major bank economists have declared a "soft landing" for the market, meaning they don't expect wide-scale price drops to follow the slowdown in sales over the past year.
But Dave Madani of Capital Economics, which has been bearish on Canada's housing market, said it's too early to call a soft landing.
While CAAMP's Dunning and other economists lay the blame for the slowdown on Finance Minister Jim Flaherty's mortgage rule changes last year, others say Canada's residential property market was on an unsustainable path and would have had to readjust one way or another.
Popular in the Community