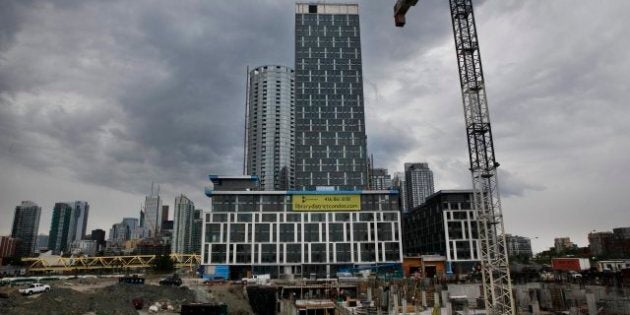 The Conference Board predicts a "soft landing" for Canada's housing market, but warns that the construction industry will see a grim 2013.
"The residential market … will no longer be able to fuel Canada's post-recession growth," Michael Burt, director of industrial economic trends for the Conference Board, said in a statement. "Next year is expected to be particularly lacklustre, as housing starts and industry profits are both forecast to decline."
A slowdown in construction activity would inevitably lead to higher unemployment. With consistent growth in home prices for the past decade, and a condo construction boom in recent years, concentrated primarily in Toronto, Canada's economy now relies on construction jobs more than it has in at least the past three decades.
That makes Canada's economy particularly vulnerable to a slowdown in the housing market.
In a report released last month, Scotiabank warned that "balance sheets heavily skewed to real estate leave Canadians vulnerable to an adverse shock, including a sharp rise in unemployment and/or a sharp drop in home prices." The bank predicted the housing slump would last a decade.
And with the Conference Board reporting that condo construction will likely be hit hardest, Toronto could bear the brunt of the construction slowdown.
According to Emporis.com, which tracks construction activity, there are 184 high-rises under construction in Toronto, compared to 25 in Vancouver.
(Vancouver's housing market is also experiencing a sharp decline in sales and prices, but developers there pulled back somewhat on condo construction after the 2008 financial crisis.)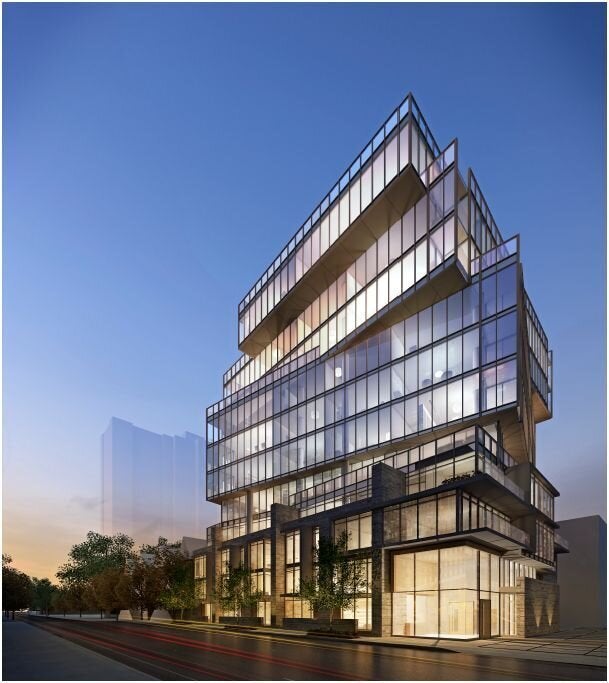 Toronto's Coolest New Condos