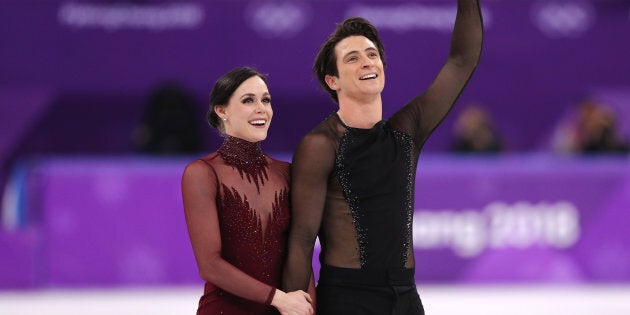 But, iconic as they are, Virtue and Moir were not the only Canadian ice dancers at PyeongChang and their fellow skaters deserve some of the spotlight. Here are the other ice dancing Canucks who left their mark at the 2018 Olympics.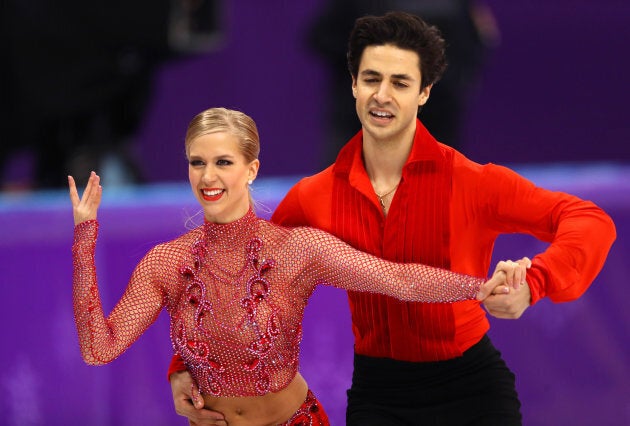 Kaitlyn Weaver, 29, was born in Houston, Texas, but moved to Waterloo, Ont. in 2006 and then to Toronto in 2008. She became a Canadian citizen in 2009.
The elegant ice dancer, who is partnered with Andrew Poje, started skating at age six when she was gifted skates, and a skating skirt and sweater, for Christmas. "[She went] to the rink on Boxing Day and loved it immediately," Olympic.ca notes.
Aside from perfecting her twirls and twizzles on the ice, Weaver practices ballet, yoga, writing, and learning foreign languages, according to Olympic.ca. Having an angelic presence on the ice is not enough for the skater — she also supports important causes and is a co-founder of the charity Skate To Great to "give all Canadian children the opportunity to get on the ice," Olympic.ca notes.
Weaver and Poje contributed to Team Canada's figure skating gold in PyeongChang and finished in seventh place in the ice dance competition, the same result they achieved at the Sochi Olympics in 2014.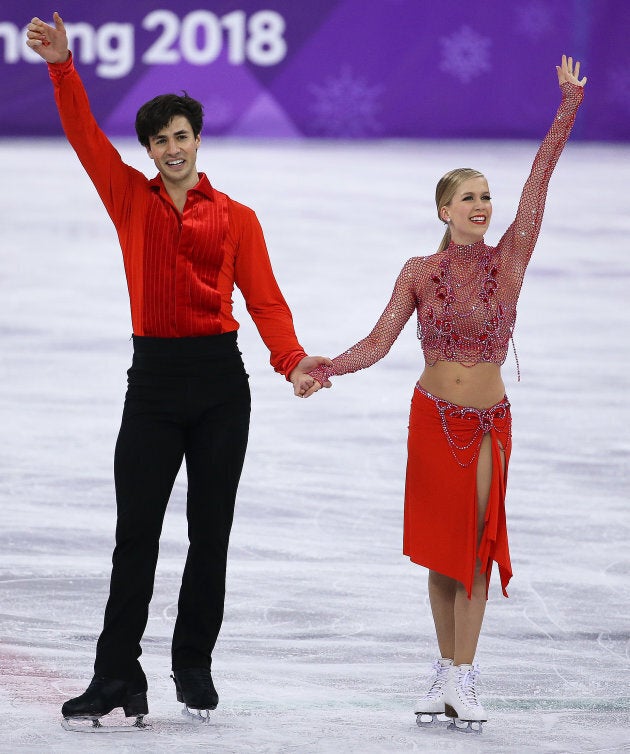 Andrew Poje, 30, has been Weaver's partner since August 2006, but started skating at age six after his mother, a former figure skater, enrolled his sister in the sport. "He would be at the rink with [his mother and sister] so he was also put into lessons," Olympic.ca reports. The lessons paid off as the Kitchener, Ont. native was able to compete at the Sochi Olympics (his and Weaver's first), where he and Weaver placed seventh.
When Poje isn't perfecting his lifts on the rink, Olympic.ca says he enjoys watching food documentaries and biking around looking for interesting restaurants — that is when he's not pulling all-nighters studying for his biomedical science degree at the University of Waterloo.
And rather than down Redbull (are energy drinks even allowed at the Olympics?), the Olympian opts for coconut water before competing. Hey, whatever helps you perform those spins!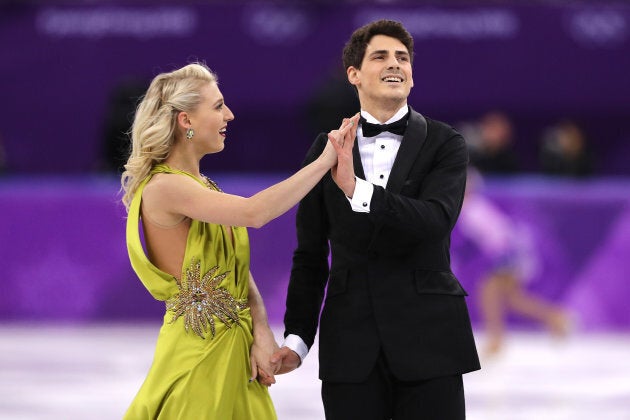 Ottawa native Paul Poirier, 26, started skating at age five, when he would play hockey with his brothers spinning on the faceoff dots instead of going after the puck. By July 2011 he would team up with his current partner, Piper Gilles.
In 2015, the charismatic skater completed his Bachelor of Arts in linguistics at the University of Toronto. Poirier also seeks out local food markets, cooks, and spends time in coffee shops, Olympic.ca reports. (We love an athlete who can cook!)
Poirier and Gilles are known as innovators on the ice: one of their step sequences was adopted as a new dance pattern by the ISU (International Skating Union) and was dubbed the Maple Leaf March, according to Olympic.ca.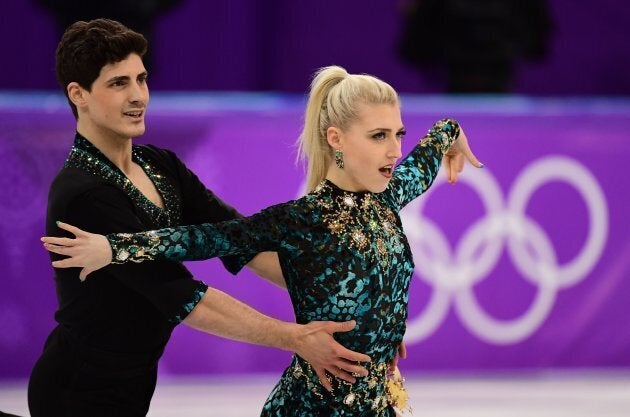 Poirier's partner was born in Rockville, Ill., and moved to Colorado Springs, Colo. for "better" skate opportunities, NBC wrote on their site. Eventually, Piper Gilles found herself in Toronto, and became a Canadian citizen in 2013.
Gilles, 26, could owe her figure skating career to her brother, Todd, who was the first family member to take up the sport. This sparked a domino effect as other members of the family joined in, including Gilles herself, who had her first competition at age five.