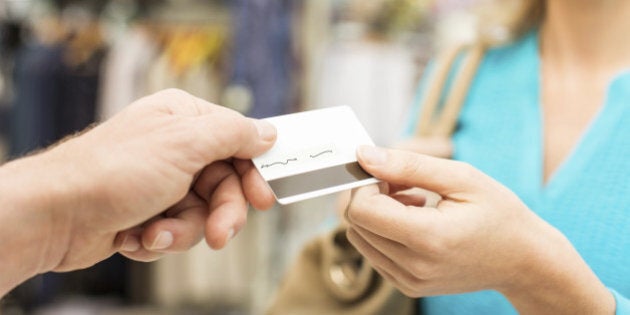 Economists said falling oil prices would amount to a pay cut for Canadians, and the latest data on wages could be the proof.
Average weekly earnings in Canada for January were up a paltry 0.4 per cent over the prior 12 months, a recent Statistics Canada release shows.
That's far slower than inflation. The consumer price index shows prices were 2 per cent higher in January than a year earlier. This suggests inflation-adjusted wages have fallen by some 1.6 per cent over the past year.
Falling energy prices have given Canadians a break at the pump, but that has been more than offset by higher prices for imported goods, caused by a falling loonie. Fruit and vegetable price growth has been in the double digits in recent months.
Despite the fact that Canada's economy expanded in January at the fastest pace in five years, employment and wages fell that month. Wages were down 0.7 per cent in a month, StatsCan reported, while the country lost between 5,500 and 10,000 jobs, depending on which measure is used.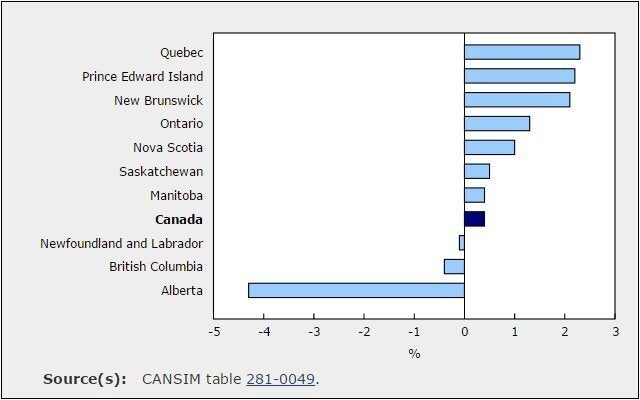 Even booming parts of the country are seeing falling real wages.
Not surprisngly, oil-shocked Alberta leads the way. Adjusted for inflation, wages have fallen by 6.4 per cent in the past year. (See number breakdown below.)
British Columbia, where job growth and house prices have been unequivocally booming. Adjusted for inflation, B.C. has seen the second-largest decline in wages — down 2.7 per cent over the past year.
That doesn't jibe with reports that Vancouver added 4.4 per cent new jobs over the past year; the area should be seeing considerable wage inflation.
So should Ontario, whose largest city, Toronto, reportedly added a stunning 5.5 per cent new jobs in the past year. But even in Ontario, inflation-adjusted wages are falling — down 1.7 per cent in a year.
There are only two provinces where inflation-adjusted earnings are rising: Quebec, and P.E.I., and P.E.I. belongs in the "barely" category on that front.
Here's what happened to inflation-adjusted earnings in Canada over the past year. (All numbers are the change from Jan. 2015 to Jan. 2016, as measured in StatsCan's payroll report and consumer price index.)
Alberta — down 6.4%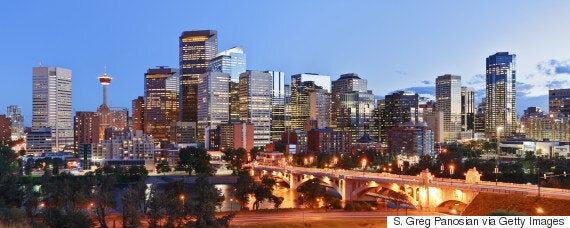 Inflation: 2.1%; Nominal wage growth: -4.3%
British Columbia — down 2.7%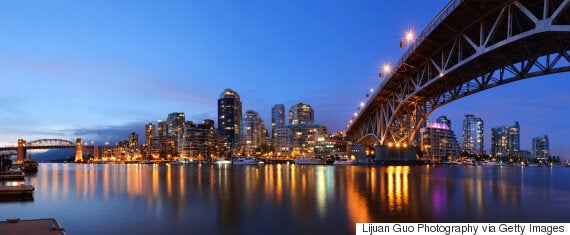 Inflation: 2.3%; Nominal wage growth: -0.4%
Newfoundland — down 2.5%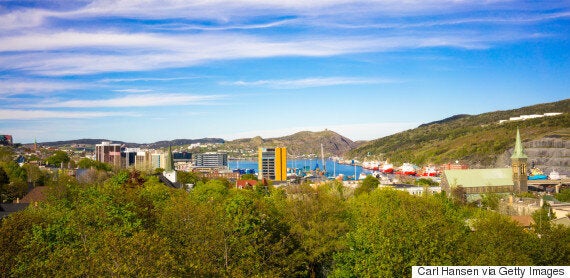 Inflation: 2.4%; Nominal wage growth: -0.1%
Manitoba — down 1.7%

Inflation: 2.1%; Nominal wage growth: 0.4%
Saskatchewan — down 1.7%

Inflation: 2.2%; Nominal wage growth: 0.5%
Nova Scotia — down 1%

Inflation: 2%; Nominal wage growth: 1%
Ontario — down 0.7%

Inflation: 2%; Nominal wage growth: 1.3%
New Brunswick — down 0.3%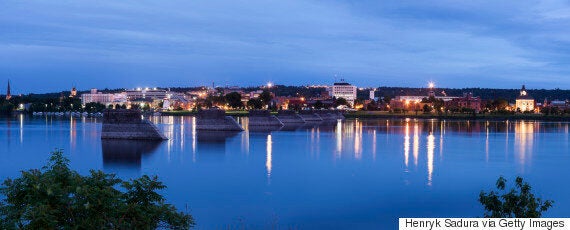 Inflation: 2.4%; Nominal wage growth: 2.1%
Prince Edward Island — up 0.1%

Inflation: 1.9%; Nominal wage growth: 2%
Quebec — up 0.7%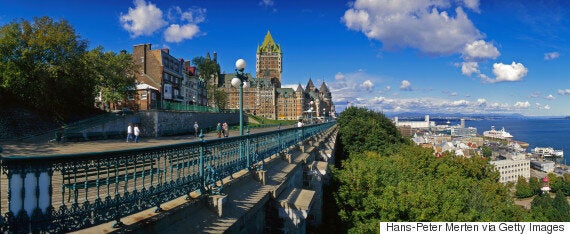 Inflation: 1.6%; Nominal wage growth: 2.3%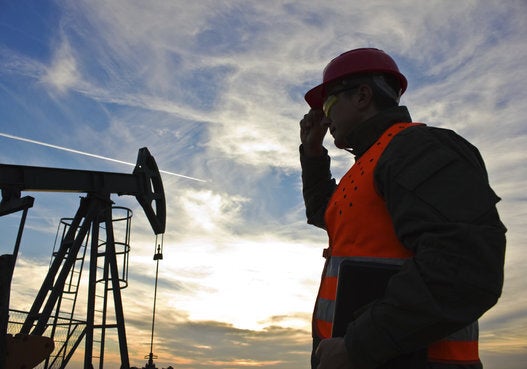 Industries Creating Or Shedding The Most Jobs (March 2016)
Popular in the Community