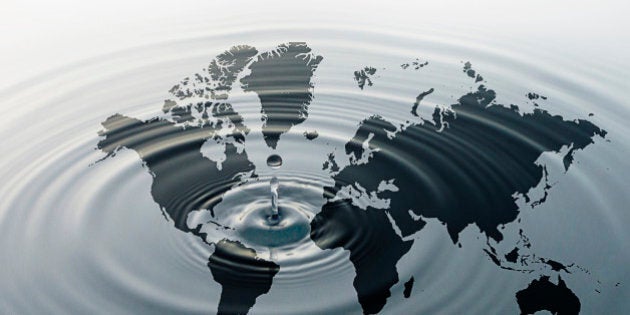 By Maude Barlow and Meera Karunananthan
When Justin Trudeau came to power last fall, the mere fact that the Canadian prime minister called himself a feminist and acknowledged climate science was celebrated around the world.
Among other promises, Trudeau pledged to transform Canada's role in the world. He recently told the Toronto Star that the UN's expectation that wealthy states spend 0.7 per cent of GDP on foreign aid was "too ambitious" for Canada, but noted that he hopes to "invest smartly and responsibly in global issues."
Global Affairs Canada is now reviewing its international assistance program and has been conducting consultations. Water is identified as a fundamental consideration as a key element in environmental sustainability and climate in the Global Affairs discussion paper regarding the review.
On the surface a greater focus on water-related assistance makes sense given the ever-deepening crisis in water scarcity and staggering lack of access to water and sanitation services. But a real transformation of Canada's role in the world will require more than a shift in foreign aid spending and policy. It will require a deeper examination of the ways in which Canadian commercial interests are contributing to social, economic and environmental injustice in the world.
In their first month in office, the Trudeau government contributed $14.25 million to a World Bank initiative to promote private-public-partnerships (P3s) in Indonesia, including in the water sector.
Earlier that same year, the Indonesian Supreme Court had ruled that a 2004 World Bank imposed water law promoting privatization of services and greater corporate access to freshwater was anti-constitutional. The policy had led to large-scale destruction of watersheds and prevented poor people from exercising their human rights to water and sanitation.
The Supreme Court ruling has been seen as an opportunity by Indonesian communities and environmental groups to create a new water policy that better reflects local environmental, social and economic needs.
This new P3 project shows that the World Bank is up to the same old tricks in Indonesia despite the Supreme Court ruling. Since the 1990s, Canada has supported the World Bank's controversial privatization initiatives in the water sector. The Indonesian case is an example of the ways in which these multilateral and bilateral efforts to promote privatization through foreign aid have undermined national efforts to protect the human right to water and sanitation.
Blatant disregard for human rights and the environment is also evident in Canada's complicity in the activities of its notorious mining industry. Canada is home to more than 70 per cent of the global mining industry, in large part due to the favourable financing opportunities provided by the Canadian government and its failure to hold corporations accountable for human rights abuses abroad.
The UN Human Rights Council and the Inter-American Commission on Human Rights have criticized the human rights abuses of Canadian mining corporations and the lack of access to justice for victims. According to a 2009 report commissioned by the industry itself and never made public, Canadian mining companies are among the worst human rights offenders in the world. Yet Canada continues to promote the interests of its notorious mining industry through its trade and foreign investment agenda.
A meaningful strategy on water and climate change must acknowledge the ways in which Canadian mining projects have undermined the capacity of communities to protect freshwater and make their own decisions about how to allocate and manage limited supplies. It has threatened local water sovereignty, which is fundamental to climate resilience and mitigation strategies.
Canadian-Australian firm Oceana Gold is suing El Salvador for $301 million USD because the Canadian mining company it acquired in 2013 was not granted a permit to operate a gold mine in El Salvador. Since 2008 the government of El Salvador has maintained a moratorium on metal mining in the country to protect its limited freshwater supplies as one of the most water-scarce countries in the region. As in other investor-state disputes this has created a policy chill preventing bills aimed at protecting freshwater and promoting environmentally sustainable economic alternatives from going forward.
We commend the Trudeau government's pledge to implement the UN Declaration on the Rights of Indigenous Peoples, but this must involve preventing Canadian mining companies from operating abroad without free prior and informed consent (FPIC) of indigenous peoples. For example, in Guatemala, mining companies have enjoyed the full support of a state that has violated the right to FPIC of local indigenous communities. Opponents risk their lives daily by speaking out against the projects of Canadian mining companies Goldcorp, Hudbay Minerals and Tahoe Resources. Yet more than one million people have participated in more than 74 community consultations since 2005 to register their opposition to mining projects on their lands.
Support for mining grew under Harper's "whole of government" approach, which called for strict alignment of development assistance with trade, investment and military strategies. Not only have mining companies enjoyed tax subsidies and other public funding support; in 2012 the Harper government began offering aid funds to development projects in partnership with mining corporations.
In the long-run, international assistance cannot be viewed in isolation if Canada is to chart a new course in the world. The impacts of trade, foreign investment and military strategy must all be reviewed. In the short-run, international assistance must be delinked from commercial interests, and be rooted in a human rights-based approach that includes higher standards of accountability to impacted communities.
Maude Barlow is the National Chairperson of the Council of Canadians, founder of the Blue Planet Project and author of Blue Future: Protecting Water for People and the Planet Forever. Meera Karunananthan is the international water campaigner for the Blue Planet Project, a global water justice project of the Council of Canadians.
The views expressed are those of the authors, and do not necessarily reflect the views of CCIC or its members.
Follow HuffPost Canada Blogs on Facebook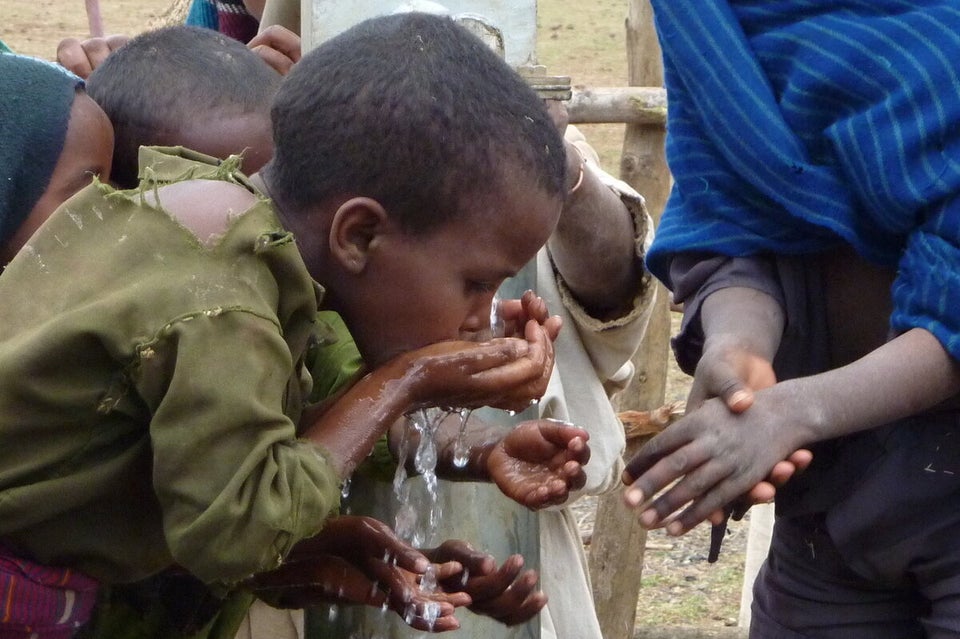 Catapulting Gender Equality with Clean Water
Popular in the Community