With Valentine's Day right around the corner, there's no better time than now to perfect your pucker.
In the infographic below by cosmetic enhancement company Emervel, we discover just how kissable Canadians are. And it turns out, Canadians are extremely kissable, with 80 per cent of Canadians saying they were satisfied with their most recent kiss. In case you were wondering, Emervel says Ontarians are the most satisfied with their most recent kissing partners.
But what if you aren't the best kisser? Fortunately, of the 1,000 Canadians surveyed, only 1 in 5 under the age of 45 admit to breaking up with a person because of bad kissing techniques. Which is a good thing, because you can get better at locking lips, all you need is some practice.
And if that's not enough to convince you to kiss a little more, check out the video above which breaks down the health benefits of puckering up.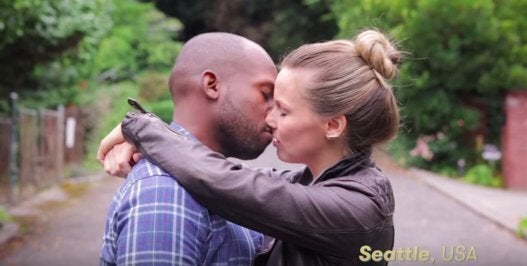 12 Adorable Couples Kissing, All Over The World