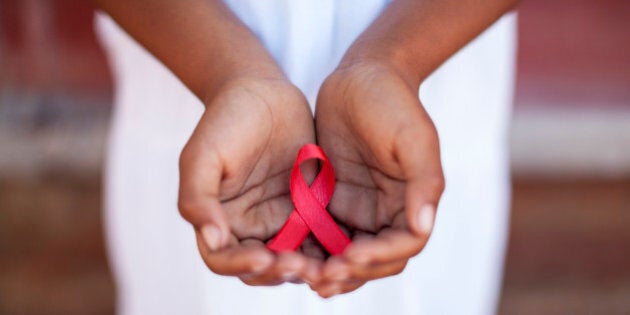 On Oct. 19, voters will decide what kind of Canada they want to live in: one that takes the gold for protecting the health and human rights of all its people, or one that continues to be outperformed.
When it comes to the HIV and hepatitis C (HCV) response, Canada is a laggard both at home and abroad. Major developments in HIV and HCV treatment mean that the lives of thousands of Canadians could be greatly improved and even saved. But those living with HIV and HCV are not being identified or reached effectively to receive treatment, and this treatment is not always available or accessible. Without an up-to-date, coordinated national strategy to deliver prevention, testing and treatment, people living with HIV and HCV will continue to suffer needlessly.
Around the world, countries have shown remarkable leadership in addressing the HIV epidemic. Australia, for instance, has made significant progress in expanding testing and treatment for people living with HIV. The result is telling: for every 100,000 Australians, 115 are living with HIV, compared to 208 Canadians living with HIV for every 100,000. In Canada, we have 7.6 new infections for every 100,000 people; Australia has reduced that figure to 4.6.
To the south, the U.S. President's Emergency Plan for AIDS Relief supports a progressive and evolving strategy for addressing the epidemic. Even middle-income and resource-constrained settings, such as many in the Caribbean and Sub-Saharan Africa, can boast coordinated strategies. What these jurisdictions recognize is that increasing the number of people on treatment can help curb the number of new HIV infections. The relationship between treatment and prevention of transmission, now confirmed by science, is informing renewed strategies adopted by leaders such as Australia. In comparison, Canada's national HIV strategy has not been renewed since 2004.
This deplorable situation is mirrored in many ways by the HCV epidemic. Like HIV, HCV continues to be haunted by stigma and discrimination. Too often associated with poverty, drug use and social marginalization, the HCV epidemic suffers from a general political disregard. Scientifically proven prevention measures -- such as needle exchange programs and supervised consumption sites for injection drug users, and including access to sterile injection equipment in prisons -- are regularly blocked and eroded by government action.
But where the two epidemics differ is in treatment: HCV has a cure. Why, then, are we talking about an HCV epidemic? Because, without the political will for a national treatment strategy -- which should be complemented by a national, universal pharmacare program -- access to this cure is erratic, highly expensive and inconsistent throughout the country.
There is hope for recovery, but we need to act now.
As a UN member state, Canada has signed on to the "90-90-90" global targets for ending AIDS as a public health threat: by 2020, 90 per cent of all people living with HIV will know their status; 90 per cent of all people with diagnosed HIV infection will receive sustained antiretroviral therapy; and 90 per cent of all those receiving this therapy will achieve viral suppression.
These are laudable goals requiring action that moves away from the business as usual approach. Yes, the global goals are ambitious, but they are also attainable provided political decision-makers have the will to work with the most affected communities, adopt sensible policies based on evidence and protecting human rights; and commit the relatively modest funds needed.
Much needs to be done. First, Canada doesn't have national estimates of the numbers of people receiving HIV or HCV testing and care. More timely data collection and disaggregation is needed to help better understand the extent of the epidemic and better inform our strategies and interventions to reach the 90-90-90 targets. Second, communities bearing the greatest brunt of the epidemics need to be prioritized with clear targets for connecting people to prevention, testing and treatment programs. Third, Canada continues to struggle with creating enabling environments that protect human rights and facilitate timely testing, care and treatment. Indeed, Canada is ignoring evidence and human rights in public policy on matters such as drugs, sex work and the criminalization of people living with HIV.
Finally, while we need a single cohesive strategy we must ensure that the needs of specific communities are addressed: Aboriginal people, women, youth, people who use drugs, gay men and other men who have sex with men, trans people, sex workers and people in prison.
So, what can we do? We have seen tremendous success in other countries: setting clear goals and targets has been key to slowing the HIV epidemic and beginning to envision how we might end this ongoing public health crisis.
The goals set by the global community are attainable -- science is on our side. What's needed is good policies and programs, taken to scale. Policy must be grounded in sound public health evidence and in human rights. Leadership and political will at the federal level must be matched at the provincial/territorial level, providing a framework for a renewed and invigorated response to HIV and HCV, and access to rights-based care for all.
Now that's something worth voting for.
The National Partners Election Info: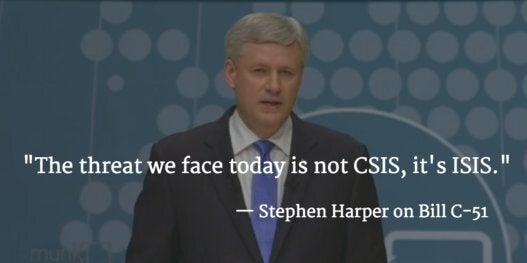 Best Quotes From Canada Election Munk Debate On Foreign Policy
Popular in the Community