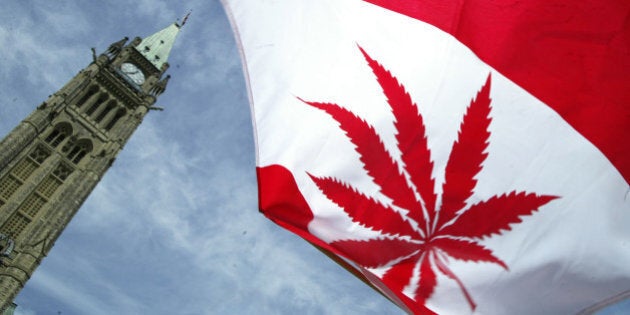 Incoming Prime Minister Justin Trudeau's vow to start legalizing marijuana "right away" hasn't gone unnoticed by the markets. Canadian marijuana stocks leaped Tuesday morning after Trudeau's decisive victory over Stephen Harper's Conservatives.
Shares in medical marijuana company Aphria were up 6.26 per cent as of mid-day Tuesday, to $1 per share, while shares in Canopy Growth -- until recently known as Tweed Inc. -- were up 5.82 per cent, to $1.78.
Publicly-traded marijuana companies are a new phenomenon in Canada, the result of a change in Health Canada's court-mandated medical marijuana program. Starting in 2014, Health Canada began licensing private companies to produce pot for Canada's medical marijuana users.
"The Canadian marijuana space could be set for another revolution following the Liberal Party victory," Dundee Capital Markets analyst Aaron Salz said, as quoted at the Globe and Mail.
He said Trudeau's vow to legalize and regulate marijuana "the right way" could spur Canada's fledgling industry forward.
Legalization and regulation of marijuana would significantly increase the markets available to licensed marijuana growers. There are currently fewer than 40,000 licensed medical marijuana users in Canada, but estimates suggest there are some 2.3 million Canadians who smoke marijuana.
There are no reliable estimates for what a legalized marijuana industry could be worth to Canada's economy, and the Liberal Party's plan does not assume any marijuana revenue as part of its budget projections.
One estimate from ArcView Group last year said the U.S.'s legal marijuana industry is set to skyrocket, from $1.8 billion in wholesale and retail trade in 2013 to $10.2 billion by 2018.
Retail marijuana is now legal in five U.S. jurisdictions — Alaska, Colorado, Oregon, Washington State and Washington, D.C. Possession has been at least partly decriminalized in 15 other states.
Popular in the Community