The hottest stocks in Canada right now are in the medical marijuana business.
So much money is flowing into marijuana stocks on the TSX that trading had to be halted multiple times Wednesday due to excessive price increases — followed by excessive price declines.
It's largely due to the U.S. election last week, in which four states — California, Massachusetts, Nevada and Maine — legalized marijuana for recreational purposes. Canada's medical marijuana producers, as well as some investors, see potential for expansion into the U.S.
More than one-fifth of Americans now live in states where weed is fully legal.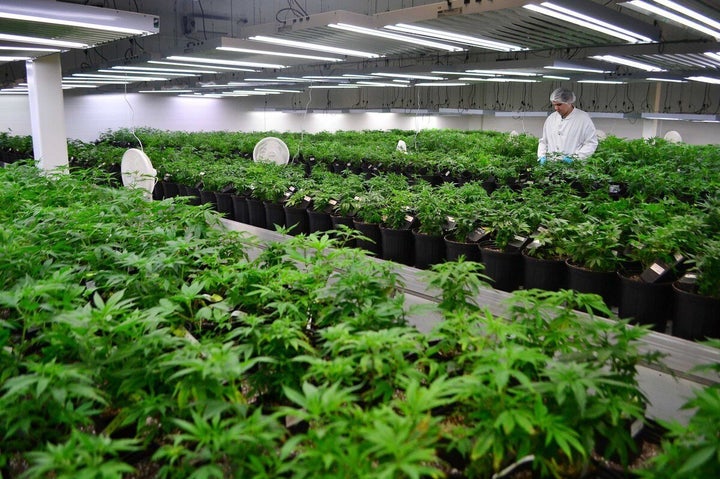 On Wednesday, the company's value soared all the way to $2 billion, the National Post reports — before giving up all those gains, and then some. It was the most heavily traded stock on the TSX Wednesday.
Trading in Canopy was halted five times yesterday, BNN reported. Its shares rose as much as 33 per cent from open, then fell as far as 27 per cent, before closing down about 15 per cent for the day.
"Any time there's more media attention to the sector it brings in more investors."

— Jason Zandberg, PI Financial
Numerous other companies had their shares halted as well, including Aphria Inc., Aurora Cannabis Inc., Mettrum Health Corp., OrganiGram Holdings and Supreme Pharmaceuticals Inc., BNN reported.
The Investment Industry Regulatory Organization of Canada says it halts trading whenever a stock's price changes by more than 10 per cent during a five-minute period.
"Any time there's more media attention to the sector it brings in more investors," marijuana analyst Jason Zandberg of PI Financial told the news service.
"We found that there's been a lot of interest from U.S. investors. They have a difficulty in investing in the sector given the weird framework that's in the U.S. where it's illegal at a federal level."
The federal Liberal government has said it will introduce marijuana legalization legislation in the spring of 2017.
Canopy CEO Bruce Linton told Bloomberg he expects the Liberals to set up a system where marijuana will be sold through government-run outlets like liquor stores.
"We can probably carry a tax burden of 25 per cent or so and end up in the consumer hands on a still cost-competitive basis, with a superior product," Linton said.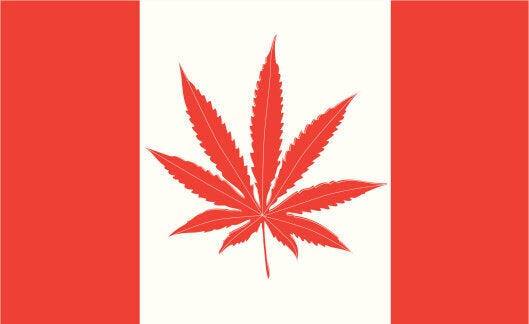 Which Province Smokes The Most Pot?
Popular in the Community