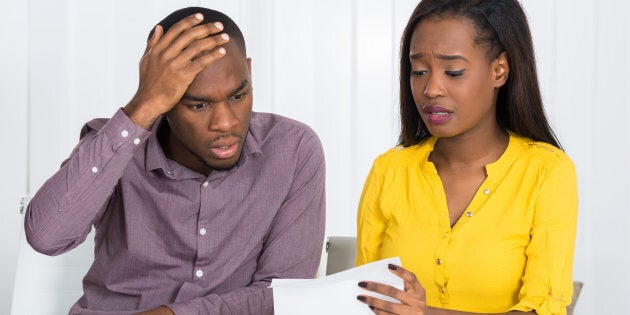 Mortgage holders, prepare to pay more.
Canada's mortgage rates are starting to reverse a three-decade-long downward trend, a new report says, and the result could be "payment shock" for mortgage holders.
In a report issued Wednesday, Toronto-based credit ratings agency DBRS said we are entering an era where households renewing their mortgages will face higher, rather than lower, mortgage rates, meaning larger monthly payments.
"Canadian households have become used to rates declining and staying low," DBRS said in its report.
"That has resulted in mortgage payments generally being lower when borrowers renew their mortgage loans, which typically happens every five years. Now, borrowers face a new environment."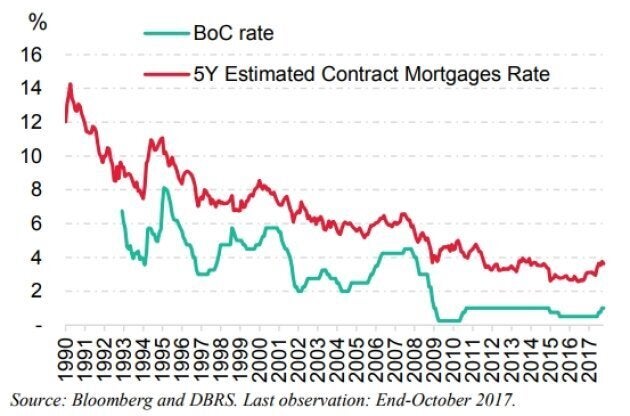 Borrowers who originated a mortgage in the past five years — an era of historically low interest rates — will be particularly impacted by rising rates, DBRS said.
The Bank of Canada raised its key lending rate twice this past summer, to 1 per cent from 0.5 per cent, and mortgage lenders followed suit. Analysts now expect the bank to hike rates again early in 2018.
By DRBS' calculations, a single percentage point increase in mortgage rates would raise monthly payments by 9 per cent on a $400,000 mortgage with 20 years left. A three percentage point increase would raise the payment by 29 per cent. Those increases are smaller for households with less time left on their mortgage.
"Canadian households could be entering unfamiliar territory: a sustained period with worse refinancing conditions."DBRS
Despite its interest rate hikes, the Bank of Canada has repeatedly expressed concerns about rising debt levels among Canadian households.
In a review issued in late 2016, the bank noted that the number of highly indebted households (those with a debt burden of more than 450 per cent of disposable income) is rising rapidly, especially in Toronto and Vancouver.
The proportion of new mortgage borrowers who are highly indebted in Toronto jumped from 32 per cent in 2014 to 49 per cent in 2016. In Vancouver, the number jumped from 31 per cent to 39 per cent.
Watch: Here's the ideal amount every Canadian should have in their emergency fund
As Canadians face higher mortgage payments, some may be forced into taking on other kinds of debt in order to keep up with mortgage payments, said Sohail Ahmer, vice-president of the financial institutions group at DBRS.
"That's what consumers have to be cautious about," Ahmer told HuffPost Canada in an interview.
What's Going On In Housing?

Our weekly newsletter delivers the news and analysis you need on Canada's housing market. Sign up below and don't miss an issue.
He suggests that mortgage holders sit down with a financial planner and calculate how much of a buffer they have to absorb higher payments. A household needs to be able to absorb a 15- to 20-per-cent increase in payments in order to weather coming rate hikes, Ahmer estimates.
He also says the degree of "payment shock" Canadians experience will depend not only on how much rates rise, but how quickly.
A slow pace of mortgage rate increases would be easier to absorb, but if interest rates were to rise suddenly, "that's where Canadian households could run into trouble."