Seems like everyone furnishes their place at Ikea. No matter whose home I visit, I end up seeing Ikea book shelves, tables, drawers, futons, lamps, rugs, towels and pillow cases. Despite it being an inexpensive depot for novice homeowner/renters it can get pretty damn boring. In order to separate yourself from the rest of the heap, there needs to be some distinguishing pieces of furniture. Wallspace allows for framed photos or tasteful artwork to be hung. Coffee and side tables allow for smaller accessories like picture frames, lamps, candles, plants, statues or discerning hardcover books to be arranged. But to really set yourself apart from everyone, awards must be displayed, be them plaques, trophies, ribbons, badges or statuettes. How do you procure such distinctions if you only have a modicum of talent? Join the Canadian music biz.
I honestly can't tell you the exact number of distinct music award ceremonies there are in Canada because I lost count at 33, that's not even counting the award galas that honour "the arts" which end up usually distributing token prizes to music too. Nor does it count the "reader's polls" of various monthlies, weeklies and dailies across the country.
Of course there's the glorious Juno Awards, Canada's most prestigious music award ceremony. Nationally televised, the Junos are acclaimed enough to attract not only famed Canadians back to the homefront but international performers as well. Past hosts have included Shania Twain, Russell Peters, Pamela Anderson and William Shatner. However, if one fails to win a Juno in one of its 44 categories or other national award ceremonies like the Casbys or the Canadian Independent Music Awards, there are many more opportunities to be decorated.
Failing the national awards, there are always regional/provincial awards. Western Canadian Music Awards for our western provinces and East Coast Music Awards for our Maritime ones. There are also the Vancouver Island Music Awards, the Prince Edward Island Music Awards, Music Nova Scotia Awards, Music New Brunswick Awards. Looking more central there's the Felix Awards (Quebec), the Quebec Independent Music Awards and the Niagara Music Awards. However, if one is unsuccessful at bagging a provincial/regional award there are even more award shows to sustain one's chances.
Depending on what city you live in there are city music award shows at the municipal level like the Edmonton Music Awards, the Calgary Music Awards, the Vancouver Music Awards, the Hamilton Music Awards and the London Music Awards. If you live in Toronto, for example, and are an independent musician/band, you can be eligible for the Toronto Independent Music Awards but failing that, one can move 40 minutes away to Mississauga and be eligible for certain categories in their Mississauga "MARTY" awards. If one finds themselves still coming up empty at the municipal level there are yet even more Canadian music awards up for grabs.
An almost surefire way to receive a Canadian music award is if you specialize. Barring the national and provincial categories, country music provides the best odds to receive a music award in Canada with their own Canadian Country Music Awards, Northern Ontario Country Music Awards, Saskatchewan Country Music Association Awards, Alberta Country Music Awards, British Columbia Country Music Awards and Country Music Association Of Ontario Awards. And if country music isn't your bag there are the Canadian Reggae Music Awards, the Canadian Folk Music Awards, the Covenant Awards, the Polaris Prize and the Canadian Urban Music Awards.
If you are more of a behind-the-scenes player, working in the industry in marketing and promotion, running a music venue, booking agent, promoter, record store owner or management, and still want an award, there are specialized industry award shows just for you. There's the Canadian Music And Broadcast Industry Awards with categories such as "Music Journalist/Blogger Of The Year" and its 10 nominees. There's even the humorous category of "Best Major Label Of Year"; interestingly, there are only three nominees in this category. For songwriters, there are the Socan Awards. For Music Video directors, cinematographers and editors there are the MuchMusic Video Awards and the Prism Prize. For people in radio there are the Canadian Radio Music Awards.
By now, it's quite obvious you can't throw a stone without receiving a Canadian music award. If you manage to obtain a few of them or even one of the several "lifetime achievement" awards that are available, you might be eligible for an even further distinction -- induction into a hall of fame. THERE ISN'T JUST ONE THOUGH. There's the Canadian Music Hall Of Fame, Canada's Walk Of Fame, Canadian Country Hall Of Fame, Ottawa Valley Country Music Hall Of Fame, Nova Scotia Country Music Hall Of Fame, Manitoba Country Music Association Hall Of Fame, British Columbia Country Music Hall Of Fame, Canadian Songwriters Hall Of Fame and even the Canadian Music Industry Hall Of Fame. I've most likely overlooked about half a dozen more too.
Despite the abundant amount of music awards to be had in Canada our band has never received one.
I'm fully aware there's the loud majority that think we have no business winning any sort of award. They're probably right. Still, I have to be honest, for years this rebuff bothered me, yearning for the acknowledgement from our peers and the approval of our seniors. But I'm a naturally superstitious person and have started to believe our slow yet upward trajectory as a Canadian band for over 17 years, playing on six continents in over 30 countries, had something to do with the fact that we never won a Canadian music award.
I now almost pray we're ignored by Canadian Award events when they disperse their yearly nominations. Trust me, I wish I had a whole pile of them to display at home but not at the superstitious risk of giving up what we've been able to achieve without having won one. Also, as I've watched almost every person I know snag one, the sheen a Canadian music award once held for me is now lost. It's almost like when everyone wins a ribbon at the Special Olympics or when each kid gets a prize at a children's birthday party.
I'm more than happy to settle with paying the next batch of deserving winners the customary compliments and continuing on my way.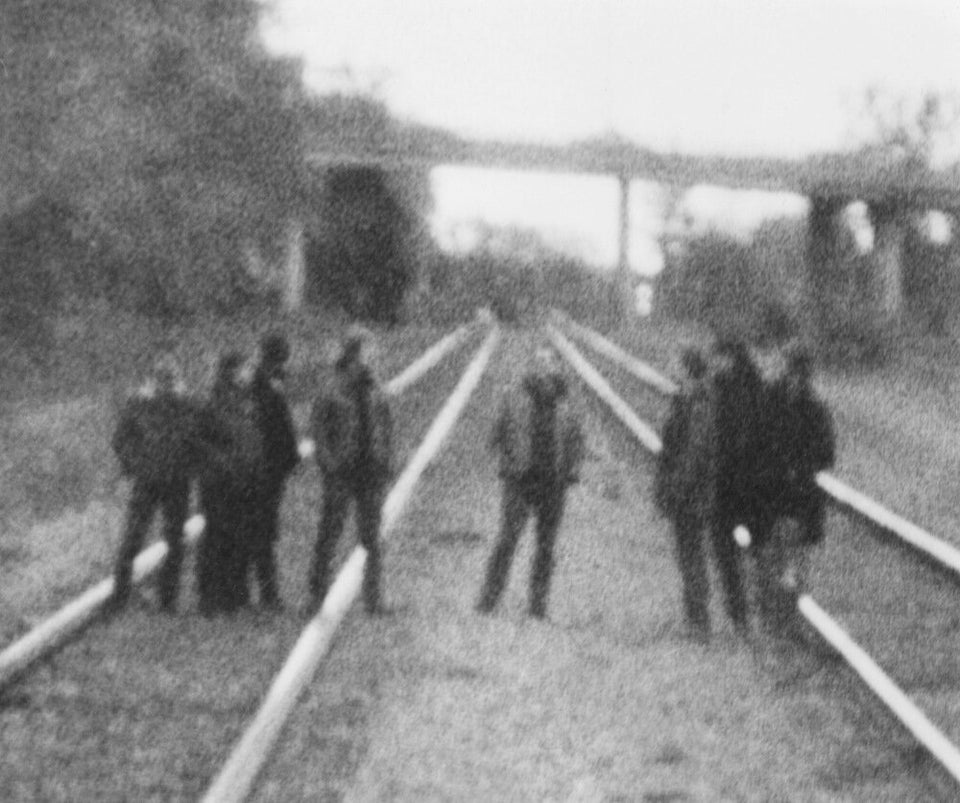 Polaris Music Prize 2013 Short List