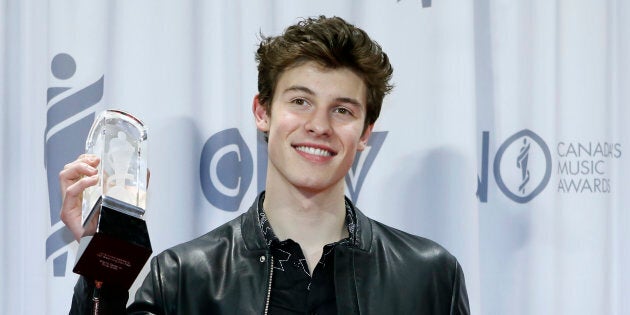 With free music so readily available online, many people turn to the internet to find tunes by their favourite artists.
This can, however, have mixed results and open people up to having viruses and other malicious programs invade their computers.
Cybersecurity company McAfee just released their rankings for 2017's "Most Dangerous Celebrities" and it seems that Canadians are making waves both in our own country and globally.
The list is comprised of celebrities whose names are likely to link to unsafe websites when typed into search engines.
In Canada, golden boy Shawn Mendes topped the list.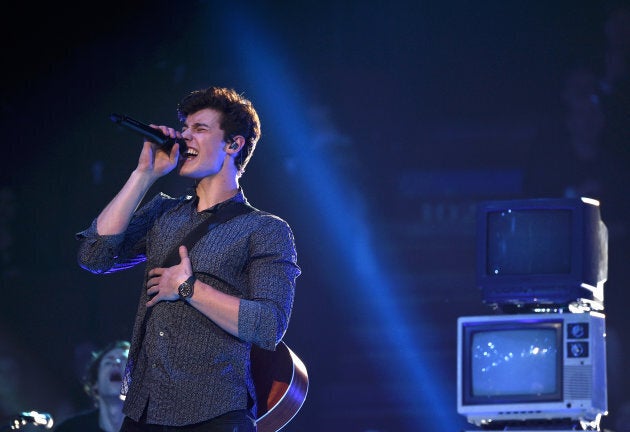 Mendes, only 19, rose to fame after covering songs on the social media platform Vine. He's released two number one albums and his songs "Stitches" and "There's Nothing Holdin' Me Back" both received massive amounts of radioplay. 14.08 per cent of search engine results for Mendes link to malicious websites.
He knocked Justin Bieber out of the top spot where he'd been ranked in 2016 down to second place. Bieber was followed by Avril Lavigne.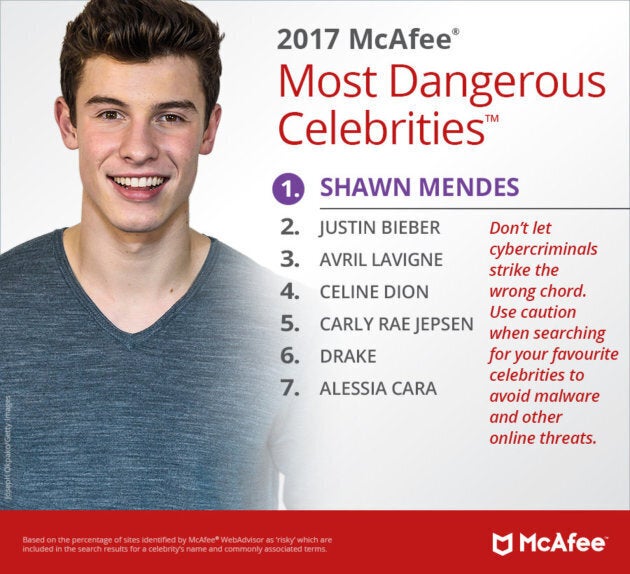 In the U.S., Lavigne actually nabbed the number one position with 14.51 per cent of her results linking to dangerous sites. She was followed by Bruno Mars, and another Canadian — Carly Rae Jepsen.
This year's list was also exclusively musicians, instead of also including actors and other public figures, which is uncommon, according to the press release.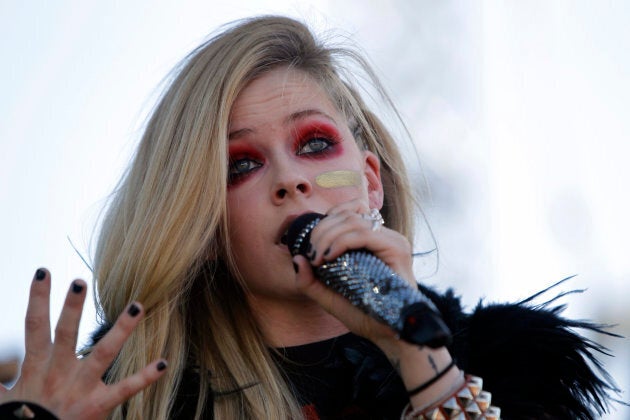 The company gathered the data by looking at the number of risky website generated when various celebrities were searched on Google, Bing and Yahoo's search engines. Canadian data was generated with .ca domains while U.S. data relied on .com results.
McAfee also generated searches with the celebrity's name and other popular terms like "name + free mp3" or "name + free torrent." They divided the number of total results by the number of malicious websites to get the percentages used to rank the artists.
McAfee recommended users be more cautious about what they're clicking on, especially when searching for free music.
They also helpfully created this Spotify playlist of all of Canada's top searched artists.