If the oil industry were a department store, Canadian bitumen would be the discount bin in the basement.
That's on the back of falling global oil prices. West Texas Intermediate, the benchmark North American price, was near 12-year lows Thursday, trading at around US$33.40.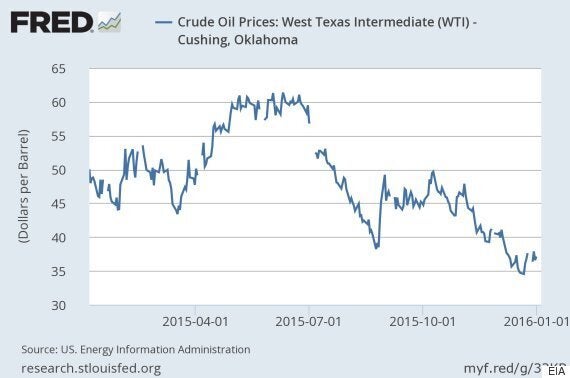 North American oil prices are near 12-year lows, down by half since mid-2015. (Chart: EIA/St. Louis Federal Reserve)
At these prices, it's unlikely many Canadian oil exporters are turning any profit. By one analyst's estimate, oilsands producers were losing between $1 and $3 per barrel when Canadian oil hit US$22 last month.
But they're unlilely to shut down operations even at these prices, because of the high costs involved. Analysts expect them to continue producing at a loss.
Canadian oil sells at a significant discount to U.S. oil, which the industry says is due to a lack of access to U.S. markets (i.e. unbuilt pipelines).
But the situation is being made worse by OPEC, the oil cartel led by Saudi Arabia that has been flooding the world with oil in order to drive the U.S.'s shale oil play out of business.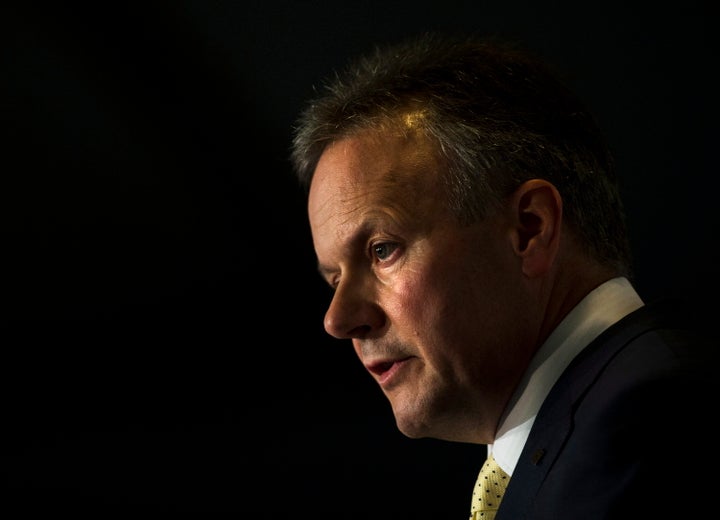 Bank of Canada Governor Stephen Poloz says Canadians should get used to a low loonie. (Canadian Press photo)
In a speech Thursday, Bank of Canada Governor Stephen Poloz said Canadians should expect the loonie to stay low for some time, while warning about its counterpart — higher inflation.
The loonie dipped to 70.67 cents U.S. Thursday morning, before rebounding to around 71.12 cents. Some analysts are now predicting a 68-cent loonie in the weeks to come.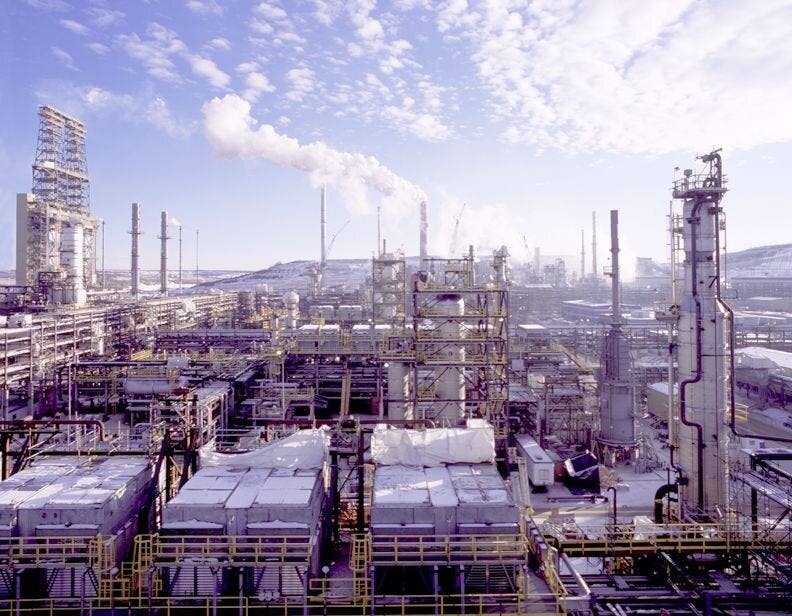 The Oilsands In Winter