You know that winter has worn out its welcome when it's lost the people who play in the snow for a living.
The Canadian Olympic Committee (COC) posted the following photo on its Facebook page on Tuesday, reflecting many Canadians' frustration with how long the cold season has hung around.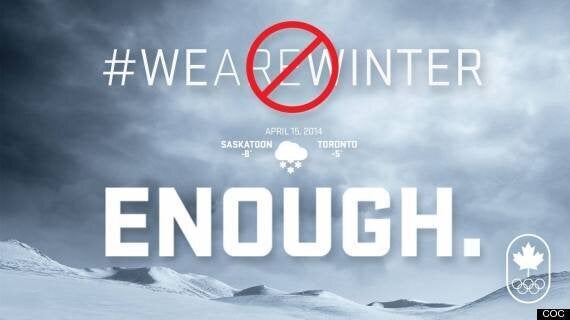 When one of its followers left a comment saying, "#WEAREWINTER !!!!!!" the person running the Facebook account responded with decidedly less enthusiasm:
"And we will be again, just ... later."
But Canada's athletes aren't the only ones who've had enough of the white stuff. Bruce Heyman, the newly-appointed U.S. Ambassador to the Great White North, is already sick of seeing winter in springtime: