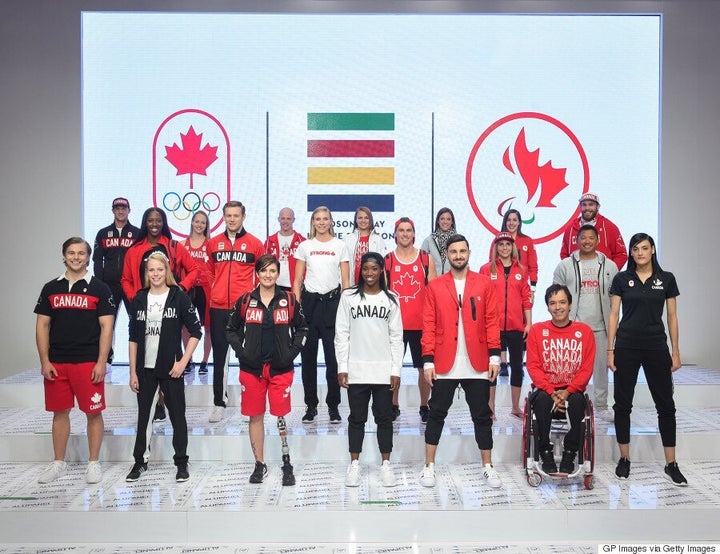 The 2016 "Team Canada Collection" features stylish and athletic shapes that are crafted around Canada's most distinct motif, the maple leaf. Recalling the "striking simplicity of early Canadian Olympic uniforms," the outfit's main attraction is a tailored blazer designed with a windbreaker material.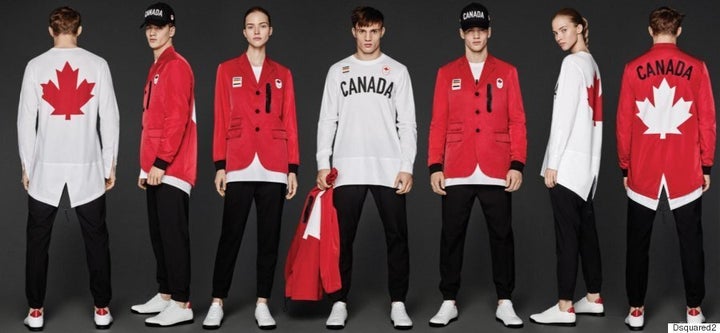 On their website, Dsquared2, who also designed the uniforms for the 2010 Winter Olympic in Vancouver, writes that the jacket, "features a sartorial finish with flap pockets, gum covered snap buttons, ribbed cuffs and a bonded zip pocket on the chest."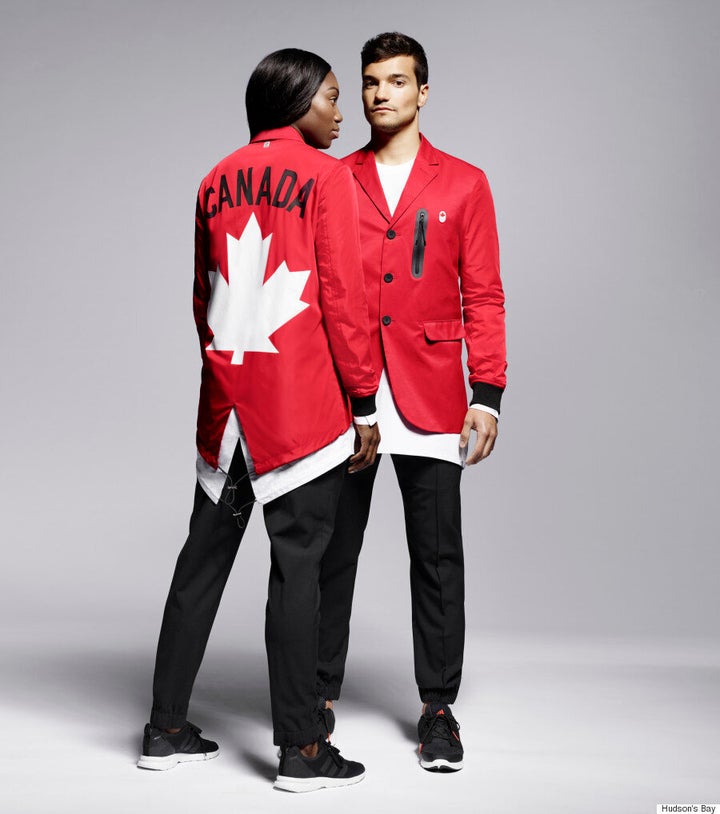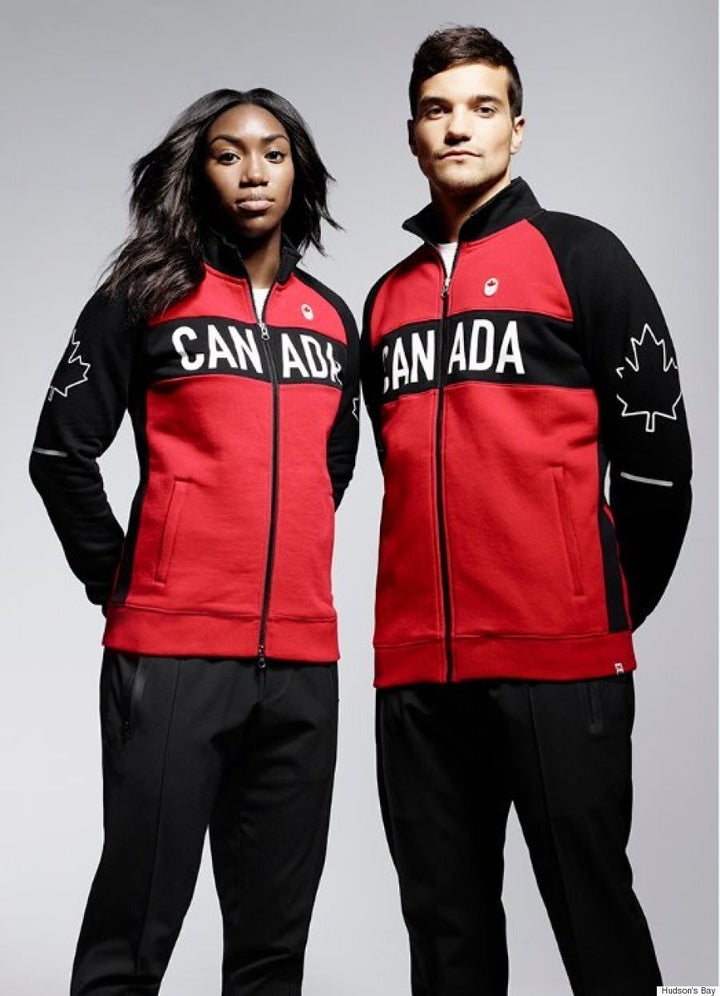 Sprinter Khamica Bingham and Field Hockey Player Matthew Sarmento
The full Rio 2016 Olympic kit includes leisurewear, jackets, pants and accessories.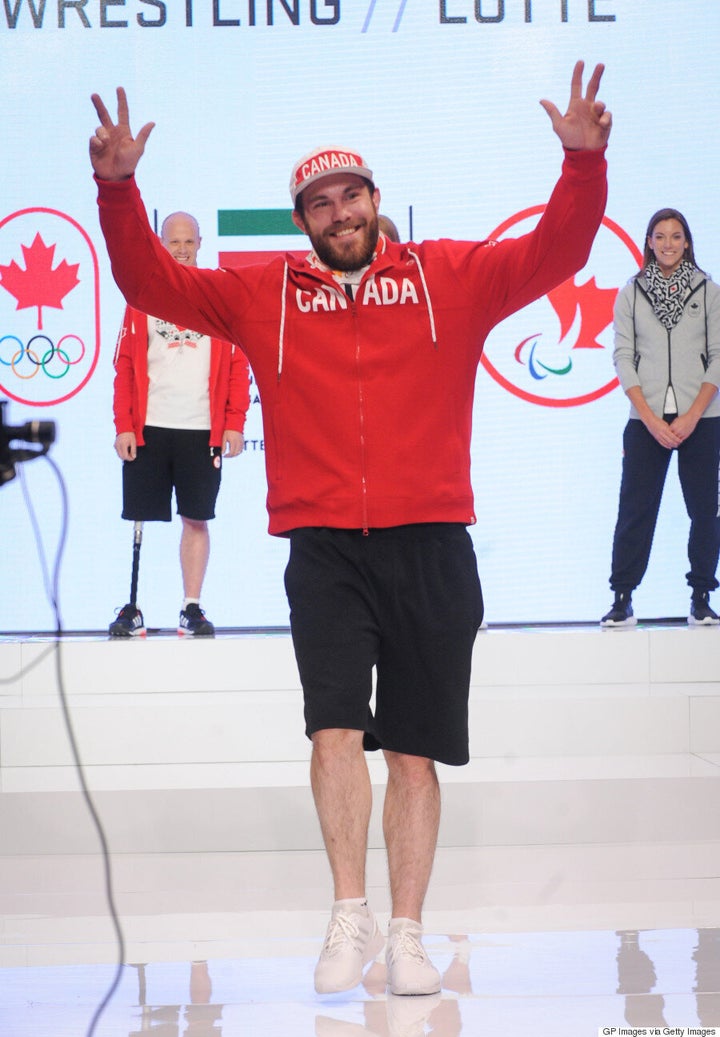 The official Team Canada replica wear, priced from $19.99 to $150 for men's/women's clothing and outwear, will be available at all Hudson's Bay locations across Canada and online beginning May 4th.
The countdown to Rio is officially on!
To see more photos from the #TeamCanada Rio 2016 uniform unveiling, check out the slideshow below: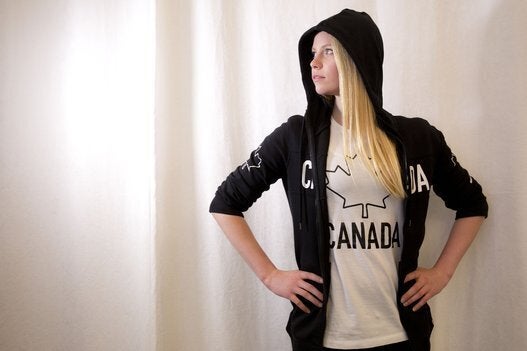 Team Canada Rio 2016 Uniforms