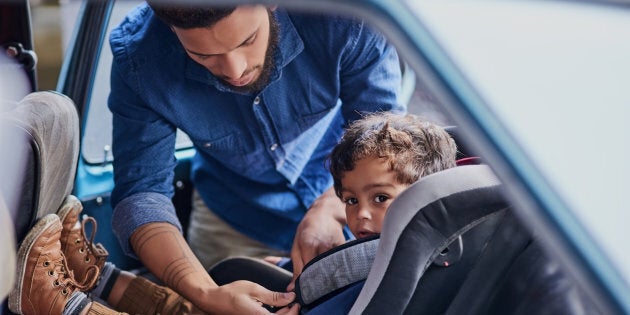 Almost all Canadian parents say they're more nervous drivers now than they were before they had kids.
According to an Ipsos study of 1,500 Canadians with children under the age of 18 commissioned by Hyundai Canada, 84 per cent of parents are more concerned with road safety since having children.
That news confirms what many parents have long suspected, mother of two Janice Scicluna Alves told HuffPost in a phone interview. Scicluna Alves, who works in marketing and lives in Milton, Ont., was always safe, she said. But she was a fairly "lax" driver until her daughter was born four years ago.
"I guess I wasn't as aware of my surroundings as much as I am now," Scicluna Alves said. "I'm a lot more aware of what's going on on the road because I have more precious cargo to think about."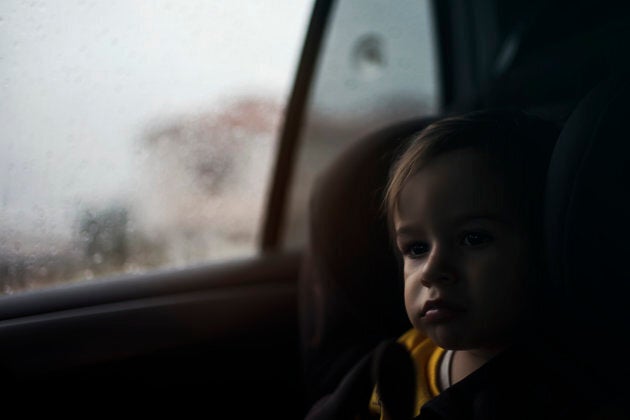 The first time she drove with a baby in the car was "terrifying," Scicluna Alves said. She kept stopping the car to check that her newborn was okay, she said, "making sure that the baby's still breathing, that the strap of the car seat didn't move up."
She remembers getting up to check that her daughter was safe after driving over train tracks.
And she takes more precautions now than she used to, Scicluna Alves said, adding that she's less likely to risk "going for that yellow light or going for that left-hand turn." She'll give herself extra time to get her kids where they need to go so that she doesn't have to rush when they're in her car.
Scicluna Alves also has bluetooth set up through her car to take phone calls, and when she's driving alone, may occasionally be tempted to look over at her phone while stopped at a light. But she has a firm rule never to do that when she's driving her kids.
"When I'm with the kids the phone stays in the purse," she said.
The new study found that fear of an accident is the most common concern parents have while driving — 54 per cent cited that as their biggest fear. It's followed by bad or distracted drivers, at 21 per cent, and getting distracted themselves, at 12 per cent.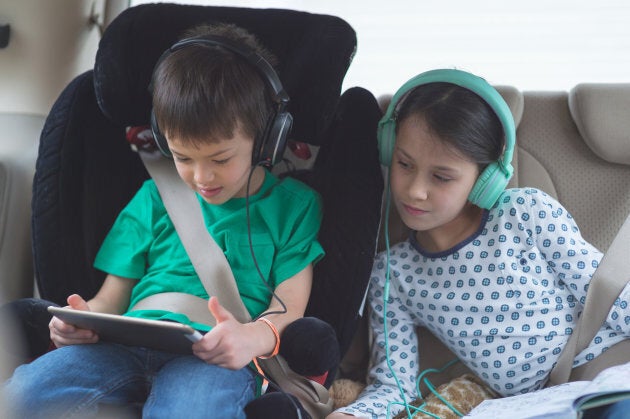 Scott McGillivray — home renovation expert, host of "Scott's House Call" on HGTV, who teamed up with Hyundai Canada for the study's release — said he's definitely a much more nervous driver now than he was before having children.
"I think any parent, from the moment they leave the hospital with that child, they look at driving in a whole new way," he told HuffPost Canada.
When he drove his eldest daughter home from the hospital the day after she was born, six years ago, "it probably took me half an hour to leave the parking lot," he said. "I took all the side streets, I was going super duper slow — I felt like I was going through a driving test," he said.
His daughters Myah and Layla are now five and six years old, and can sometimes be a distraction in the car, he added. "They're becoming more independently active. They can take off their seat belts, they can open the door," he said. "They're like, Dad, look at what I drew, or Dad, look at this, or Dad, what does this mean."
This is another common concern among parents — according to the study, 45 per cent of parents are somewhat concerned that their child will open car doors while the vehicle is in motion.
But it's not just about his or his kids' own behaviour, McGillivray said.
"I'm more worried about other drivers than I am worried about my own driving," he said. "Other drivers make me nervous all the time. Every day I'm like: Who gave that person a license?"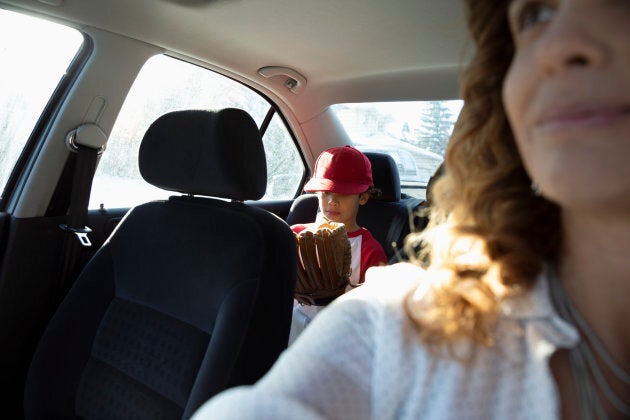 Scicluna Alves said she also worried about other drivers.
"You're relying on complete strangers, essentially, to make sure that they're driving safely," she said.
It's not that she thinks childless drivers are unsafe, she said, it's just that she has a renewed focus now.
"When you're driving by yourself, obviously you want to make sure you're safe. But when you have your child in the car, it's something different," Scicluna Alves said.
"Your sole purpose in life is to protect your children."