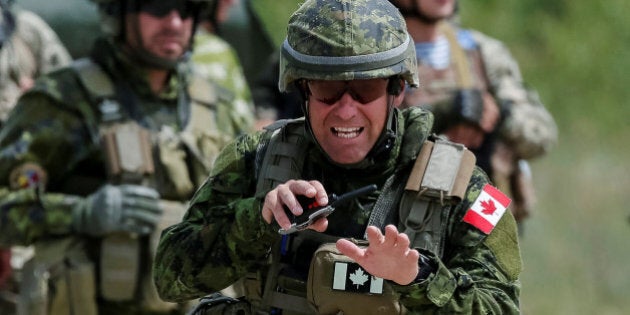 Last February, I wrote that Chief of the Defence Staff General Jonathan Vance said Canada "will certainly be involved somehow" in Libya.
"I don't know whether we will be involved militarily, but we will certainly be involved somehow, because Libya sits at a crossroads of some very important and dangerous things that are happening in the world," Vance said.
Defence Minister Harjit Sajjan also said Canada could join a coalition in Libya to fight ISIS. However, in a conference call last Wednesday, Sajjan confirmed his government was considering a number of United Nations (UN) peacekeeping missions but no further details were given.
Considering the fact that UN peacekeeping missions are not aimed at taking part in offensive operations, Canada will most likely not join a coalition to "fight" ISIS.
However, last Thursday, Lieutenant General Paul Wynnyk became the commander of the Canadian Army and quickly stated the Canadian Army could possibly deploy troops in Africa. As a matter of fact, according to Wynnyk, a deployment to Africa was imminent.
Although many regions in Africa would benefit from having Canadian soldiers on the ground, Mali has been mentioned on many occasions. When the French government deployed troops to drive out Islamic extremists in early 2014, Canada contributed by sending CC-177 Globemaster III strategic lifters.
France has been requesting Canada's aid to take a major role in the UN peacekeeping mission after its intervention in Mali, according to documents obtained by CBC.
Based on the fact that the French government has a high number of troops deployed domestically to counter recent terror attacks, President Francois Hollande most likely turned to Canada due to its past logistical participation, and the fact that many Canadian soldiers can speak French -- one of the main spoken languages in Mali.
According to Walter Dorn, a professor at the Canadian Force Staff College in Kingston, Canada could supply up to 1,000 soldiers to a UN mission. Dorn believes Canada could sustain a deployed contingent of more than 1,000 troops for many years.
The Canadian Forces will be stretched out and with more than $3.7 billion in slashed military spending until 2020, deployed troops will most likely have logistical issues and equipment problems. With different missions in different parts of the world, the logistical branch of the Canadian Forces will have to pull miracles to keep soldiers well-supplied and in fighting shape.
That said, with a deployed contingent in Ukraine, Poland and soon Latvia, Canada will most likely draft an option to involve in Special Operations Forces elements.
Could CANSOFCOM deploy in Mali?
Due to a significant number of French troops deployed in Mali, the Canadian Special Operations Forces Command (CANSOFCOM) could very well deploy to the African country with a training mission in mind.
CANSOFCOM could assist in the rebuilding of the security sector, one of the United Nations Multidimensional Integrated Stabilization Mission in Mali (MINUSMA) main focus.
The Canadian Special Operations Regiment (CSOR) has been actively taking part in Exercise Flintlock, an annual exercise in Africa. Malian soldiers have taken part in Exercise Flintlock in the past, according to the United States Africa Command (AFRICOM).
This exercise gave CSOR good interoperability experience with African soldiers, as well as with NATO allies currently participating in a number of operations on the continent.
"Exercise Flintlock is designed to foster regional cooperation to enable our African partners to stabilize regions of North and West Africa, reducing sanctuary and support for violent extremist organizations. Exercise Flintlock provides increased interoperability, counterterrorism, and combat skills training while creating a venue for regional engagement among all TSCTP nations."
Yet, if Canada agrees on sending UN peacekeeping troops in Mali to relieve French troops, CANSOFCOM will not play a major role in the West African country.
The Canadian Forces presently have troops deployed with the United Nations in the Democratic Republic of the Congo and the Republic of South Sudan.
Follow HuffPost Canada Blogs on Facebook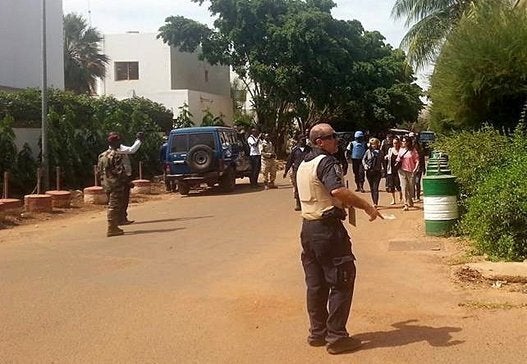 Mali Attack