 As Britain's internet porn filter becomes a reality over the next few months, a petition urging the government to bring the same rules to Canada is growing in support.
But so are objections from members of the public who see a porn filter as the thin end of the wedge to internet censorship.
The petition on Change.org calls on Canada's government to require internet providers to install automatic porn filters on all internet accounts. Customers who wish to view porn would have to contact their ISP to request porn be unblocked -- known as an "opt-in" system.
The U.S. petition had reached nearly 60,000 signatures as of Friday afternoon, but was falling short of a Saturday deadline to reach 100,000 supporters.
Kristine Podeszwa, who -- along with her sister Amanda Hatt -- launched the Canadian petition last month, says she became convinced that a porn filter is needed after reading about harmful effects of pornography on children.
But she stresses she is not interested in banning pornography altogether.
"I am not focused on making it illegal, nor am I suggesting that we should ban it completely," Podeszwa told HuffPost Canada in a recent Facebook conversation.
"I only want regulations in place to limit its access by minors, similar to laws we already have concerning underage alcohol and tobacco use."
He also fears what could happen with a registry of names of all Canadians who have requested access to porn.
"That list will exist. Could it be used for marketing purposes? Perhaps. Could it be something that the police would be interested in? Perhaps. So just collecting that sort of information in one place, with those sorts of characteristics, I find troublesome," Fraser said.
Podeszwa sees no risk of censorship in an opt-in porn filter.
"It will all still be available on the internet for those who want to view it," she said. "The filter will be ... turned off if the account holder wishes."
For the time being, the federal government is focusing on other approaches to reducing internet-related harm to children, last week introducing a bill against cyberbullying.
But the bill's contents have raised concerns among digital rights advocates who say much of it has nothing to do with cyberbullying, and is an attempt to bring back the controversial online spying bill through the back door.
The bill includes a clause that would protect internet providers from legal repercussions if they share information on subscribers with police, without a warrant, Geist says.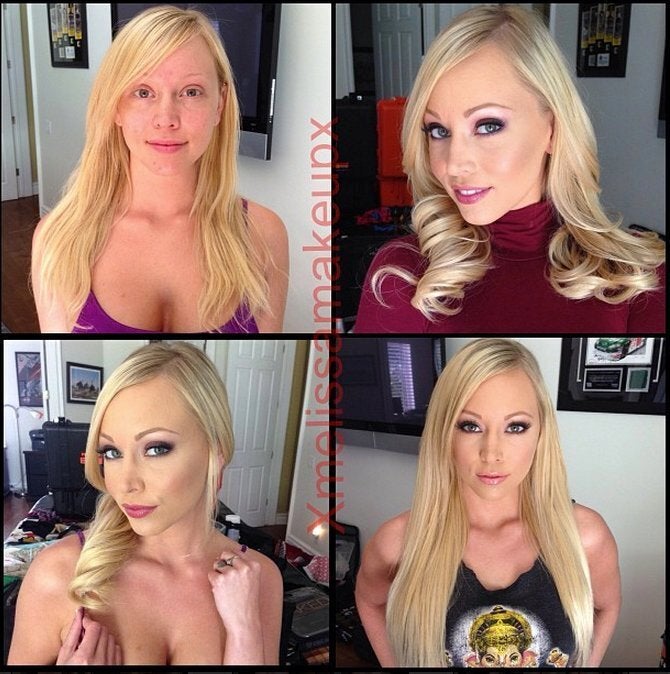 Porn Stars Without Makeup