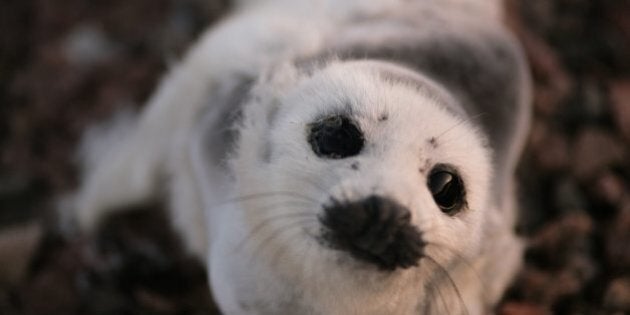 UPDATE: Liberal Sen. Mac Harb's anti-seal hunt bill will finally be the subject of debate in the Senate

Harb gained the initial support of fellow Liberal Sen. Larry Campbell allowing his bill to move toward second-reading debate. Harb said Wednesday marks a historical turn of events, with both parties in the Senate voting unanimously to allow debate.

"I was stunned, I had a couple of tricks up my sleeve and I was prepared to force a vote if needed," Harb said.

Campbell said he supported the bill, despite being in favour of the hunt, so that an informed debate can take place.

Harb has tried twice before to introduce a bill calling for the end of the commercial seal fishery. But both the Liberals and the Conservatives refused to allow him to speak and table his bill.
Anti-seal hunt advocates are vegetarians who have set their sights on struggling East Coast hunters rather than fighting the beef cartel, says a Liberal senator.
Sen. Céline Hervieux-Payette told The Huffington Post Canada that Liberals and Conservatives have been united in trying to prevent rogue Liberal Sen. Mac Harb from tabling a bill banning Canada's commercial seal hunt for several years because it is "disturbing to the whole scene."
"It is giving the vegetarians a big opportunity," Hervieux-Payette said. "We see that as a lobby group, the animal rights group who are in fact against the consumption of animals. They address this question in particular (the seal hunt) because they know that the people who are living out of it are poor, it is not a large group and they would not address the beef cartel or they would not address other animals because they know that they would fail because they would have to face a very strong organization," she said.
"They are picking on the weak, this is their agenda," she added.
The department of Fisheries and Oceans Canada estimates there are about 5,000 to 7,000 sealers. And while the seal hunt used to be worth several million dollars, the price of pelts has shot downwards with the closure of markets in Europe and now in Russia. The commercial industry is worth a fraction of what it once was.
Harb, the only senator who openly opposes the seal hunt, will try once again Wednesday to table a bill that would prohibit non-Aboriginal commercial fishing for seals in Canadian waters.
Without any seconders — even from his own party — Harb's bill wasn't placed on the agenda and couldn't be discussed in the Senate.
Harb told HuffPost he believes things will be different this time around and that at least one senator will stand up with him to support the idea of debating an end to the commercial seal fishery.
"It's not very good for democracy when you can't discuss a very important issue just because the issue is not supported by the political parties," Harb said Tuesday. "What is good for democracy is to allow informed debate and then people can decide."
Senators from different parties have indicated their support, Harb said, though he refused to name any names and said he wasn't sure who would show up in the Senate Wednesday to lend him a hand.
He credits constituents' opposition to the seal hunt and massive letter-writing campaigns that have pleaded with parliamentarians to end the seal slaughter. "Every step, every call, every email, every letter makes a difference," Harb said.
"I'm sort of happy... I want a discussion and I want government to see the light and do the right thing," he added.
The senator from Ottawa is convinced the sealing industry is unviable and puts a black mark on Canada's international reputation.
A recent article in the Guardian slammed Canada for spending more defending the hunt than it nets in the first place.
Canada is fighting the European Union ban at the WTO and, in February, during his trip to China, the Prime Minister promoted seal products. "The government is there, we are in an agreement with them. The Liberal Party is behind them," Hervieux-Payette said.
The NDP, for its part, is also not opposed to the seal hunt.
The Quebec senator said Harb might finally get to make a speech about killing the seal hunt, but that what senators should really be discussing is the proposed grey seal cull.
Communities in Nova Scotia and New Brunswick are struggling with how to deal with an explosion in the grey seal population, she said.
"They don't have a predator so they multiply quite (quickly) and they live so long, they live 35 years. So it is a creating a problem for the East Coast," Hervieux-Payette said.
"It's not just the fish stock," she added. "If you have 70,000 to 80,000 grey seals, you know the size of these seals … they are big animals, weighing tons and eating a lot but also … it is creating problems for the local communities, they have to come on the earth eventually."
Hervieux-Payette said the federal government needs to find a sustainable way to use the seals rather than burning the carcasses.
"We have to find a way of recycling them. Why don't we start a little pilot project and see if we can convert that into food for animals, whether it is pet animals or food for the fish farm?" she said, suggesting salmon should be fed their former predator.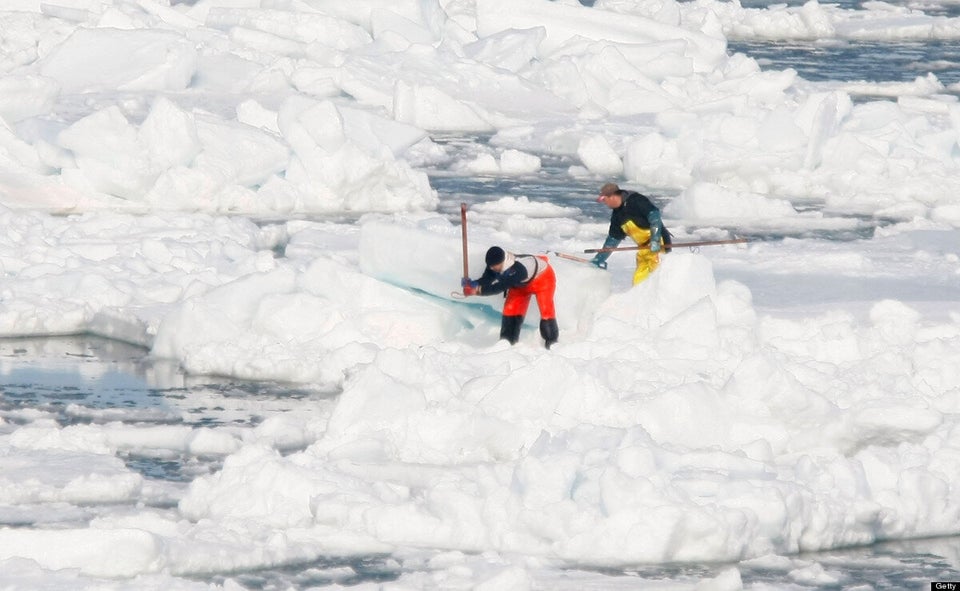 Canadian Seal Hunt