Here's a bit of a surprise: The busiest shopping centre in North America isn't in New York or L.A., as one might expect. It's in Toronto — the iconic Eaton Centre.
That's just one tidbit of information from the Retail Council of Canada's recent report, which shows Canadian malls are beating their U.S. counterparts on many of the measures that count.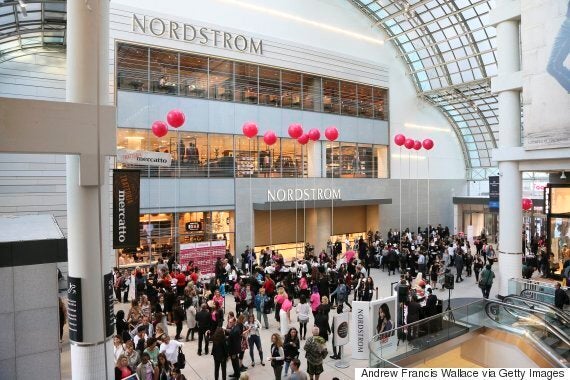 Malls in Vancouver, Edmonton and Montreal also made the list of the busiest malls in the U.S. and Canada.
But the Eaton Centre takes the cake, with 48.9 million visitors in 2015. That's more visits than were made to the Las Vegas strip or to Disney World and Disneyland combined that year, the report says.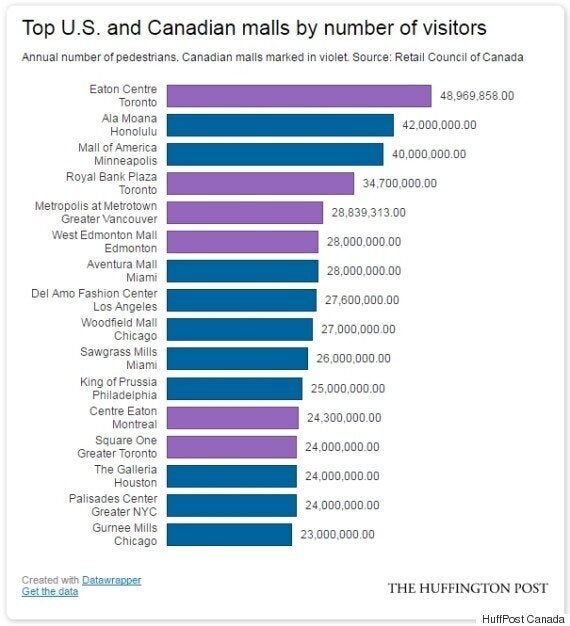 More important to mall owners and retailers is how much money the mall makes per square foot. On this measure, Canadian malls beat U.S. malls by a landslide.
Canadian malls made $744 per square foot in 2015, or $562 in U.S. dollar terms. That compares to US$466 for American malls.
The chart below compares mall sales per square foot in U.S. dollars. The Canadian numbers show a decline because of the loonie's fall in recent years. But in Canadian dollars, sales are rising.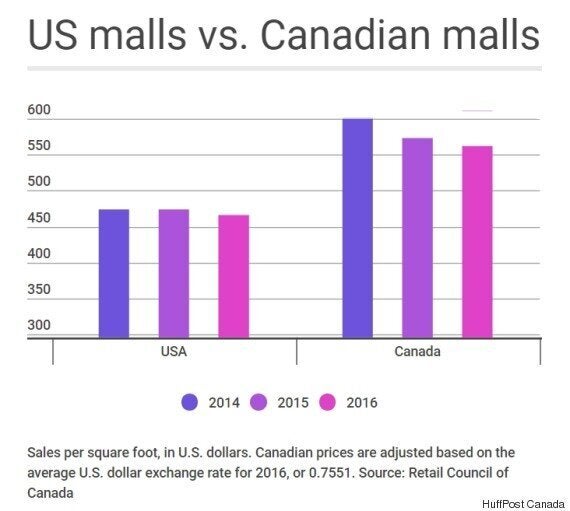 The report could only speculate on why Canadian malls are doing better.
One reason is that there is less shopping centre space in Canada. There are 23.6 square feet of mall space per person in the U.S., compared to 16.5 square feet per person in Canada.
"The question becomes, why are Canada's centres more productive? Is it because we have less space and are more efficient, or because we pay more for products than in the United States?" the Retail Council report asks.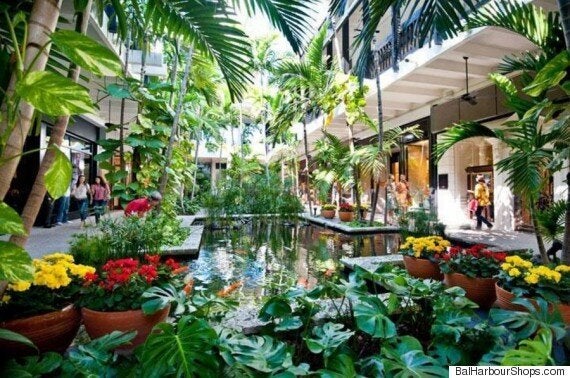 Malls for the rich still making a killing
Although Canadian malls make considerably more on average than U.S. ones, the U.S.'s malls for the wealthy and tourist-oriented shopping centres still beat Canadian malls by a long shot.
The U.S.'s highest-earning mall is the Bal Harbour Shops complex in the Miami area, with earnings of US$3,185 per square foot in 2015.
Canada's highest earning mall, the Yorkdale Centre in Toronto, earned C$1,650.85 the same year.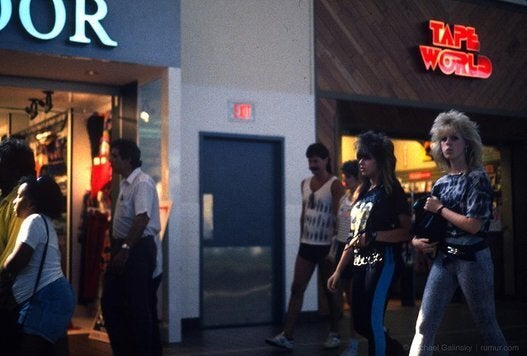 What Shopping Malls Looked Like In 1989
Popular in the Community