Canadian skunks have a very particular problem — they can't seem to stop from getting their heads stuck in McFlurry cups.
For the third (yes, THIRD) time in a year, video has captured a skunk running around blindly as a result of trying to eat up the remnants of a McDonalds' ice cream treat.
Tina Christie from Kemptville, Ont. recorded the latest footage while at a car wash last week. A skunk had gotten the plastic lid of a McFlurry cup stuck around its neck and was running around in circles before Christie was able to get close and pull it off. (You can watch her brave feat in the video above.)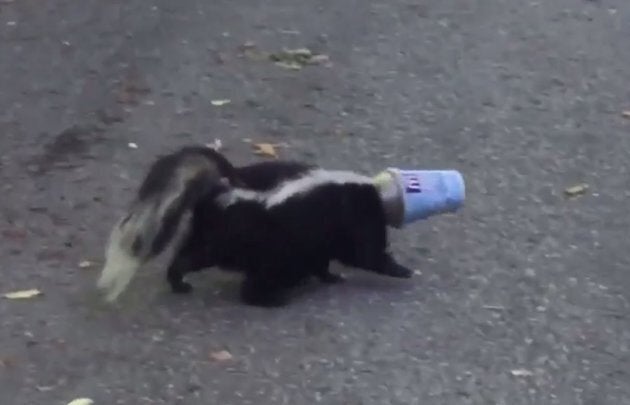 But, like we said, this is not the first time an Ontario skunk has pulled this stunt.
Last summer, skunks in both North Bay and the Peel region had to rely on humans to free them from dessert captivity.
And in the other instance, paramedic Justin Mausz donned an Ebola suit before comically chasing a critter around the paramedic station parking lot and swiping the cup off its head.
And while it's amazing enough to note that this specific mishap keeps happening all the damn time, what's even more incredible is that not one of these brave rescuers got sprayed. NOT ONE.
For the record, it's not just McFlurry cups that are posing a problem for Canada's skunk population. Last year Manitoba Mounties came to the rescue of a skunk that got a Tim Hortons cup stuck on its head, and an Ontario man helped free a skunk who was running around with its head trapped inside a Coke can.
Hmmm. Maybe it's not the skunks that have the problem, after all. Maybe it's the humans who can't seem to put their garbage in a place where these stinky animals won't get into it.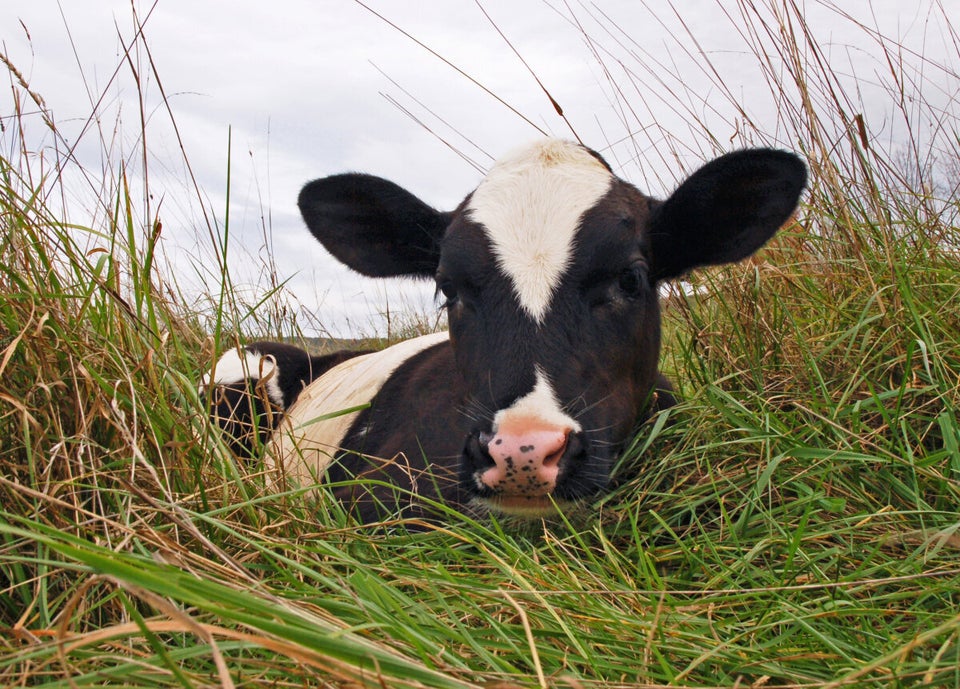 Animal Rescues
Popular in the Community