UPDATE: March 8 — Sgt. Andrew Joseph Doiron's family released the following statement on the soldier's death: "Our son gave all and through his loss, we gave all. We've lost our beloved son and we kindly ask the media to give our family space and privacy to grieve."
OTTAWA — Canada suffered its first fatality in the current war in Iraq on Friday after friendly fire claimed the life of a special forces member.
Sgt. Andrew Joseph Doiron, 31, from Moncton, N.B., was killed on March 6, at 11:50 p.m. local time. He joined the Canadian Forces in 2002 and was based at the Canadian Special Operations Regiment in Petawawa, Ont. Three other soldiers were also wounded after members of the Special Operations Forces were "mistakenly engaged by Iraqi Kurdish forces following their return to an observation post behind the front lines," the Department of National Defence said.
The department would not say how extensive their injuries were but Defence Minister Jason Kenney said they were in "stable condition."
Kenney said Doiron's death would not affect the Conservative government's decision to renew, or not, the six-month mission in Iraq against the Islamic State of Iraq and the Levant — commonly referred to as ISIL or ISIS, when its mandate ends on April 7.
"We believe there continues to be a very real national security imperative to join with our allies in confronting this organization (ISIS) and not sit on the sidelines," he told reporters. "This was a very sad and tragic incident of friendly fire caused by a failure of identification."
"This incident had nothing to do with combat," Kenney added. "As I understand there was no engagement whatsoever of ISIL, during or approximate to this incident."
"Unfortunately, every military deployment of any kind, there is always some inherent risk including the risk of fire friendly," the defence minister said.
The military did not say precisely where incident took place, but Kurdish forces have been conducting operations in the vicinity of Mosul, Iraq's second largest city.
Kurdish media, quoting the peshmerga commander in the area, said the shooting happened near the village of Qapani, which is north of Mosul.
E-Kurd Daily, an independent online publication that covers Kurdish issues in Iraq, Iran, Syria and Turkey, reported that there had recently been heavy fighting in the region. When the Canadians, who approached the observation post late at night, were challenged by Kurdish fighters, they were mistaken for Arabs.
Kenney was unable to confirm the account, saying information is still coming in from Iraq and there will be a lot of different reports.
"My understanding is that the Canadian troops conducted themselves professionally and did what they were supposed to do in such a circumstance, but unfortunately it was a question of failure to recognize them on the part of the Kurdish militia and hence the tragic friendly fire.''
The Chief of the Defence Staff, Gen. Tom Lawson, said in a statement that Doiron was an invaluable member of the family. "A soldier and a warrior, Sergeant Doiron was a consummate professional appreciated by all. His sacrifice will not be forgotten."
Brig.-Gen. Michael Rouleau, head of Canadian Special Operations Forces Command, said every member of the Special Operations Forces Command felt a great loss at Doiron's death.
"He was a gifted special operator and a great leader. He loved his job and the people he soldiered with. We grieve with Drew's family and extend our condolences to them. Our thoughts are also with our three injured operators. We will bring Drew home with all dignity and wrap our arms around our injured Brothers and we will carry on with our important mission in Iraq," Rouleau said.
In a statement, Prime Minister Stephen Harper offered his condolences to Doiron's family and said he and his wife, Laureen, offer their prayers for the speedy recovery of the three other soldiers. The prime minister also used his statement to pledge continued support for the mission in Iraq.
"Almost daily, we see new evidence of the violent threat posed by the Islamic State of Iraq and the Levant. More than ever, it is imperative that we, along with the more than 60 countries in the coalition, continue the campaign to halt ISIL's spread and reduce its capacity to carry out terrorist attacks abroad and here in Canada," Harper said.
"Our government and the Canadian Armed Forces take the duty to protect Canadians seriously. Part of that duty requires us to stand tall and shoulder our share of the burden in the fight against ISIL. We are proud to do our part, and grateful to the men and women to whom it falls to carry out our commitment to peace and security."
Doiron was part of a team of 69 special forces members sent to Iraq to help in Operation IMPACT, Canada's contribution to the international coalition fighting the Islamic State of Iraq and the Levant.
The special forces are there to provide military advice and assistance to Iraqi forces fighting to turn back ISIL's advances. During the past five months, Canadian forces have returned fire on several occasions in self-defence.
The Department of National Defence said there are approximately 600 personnel, including aircrew support, participating in Operation IMPACT. In addition to the 69 special forces members advising Kurdish Peshmerga fighters, Canada is also contributing six CF-18 fighter jets, one air-to-air refuelling aircraft, and two Aurora surveillance aircraft to the international coalition.
The Conservative government has strongly hinted that it will propose that Parliament extend the mission later this month. Several cabinet ministers have suggested, however, that the government won't propose ground combat operations.
Kenney said there would be an inquiry to find out what had happened exactly to cause the friendly fire incident but he did not say whether the routine review, involving special forces operation, would be made public.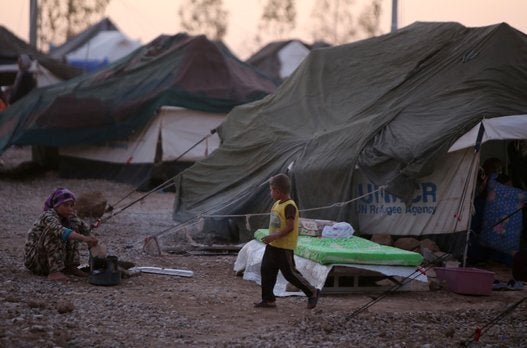 AHMAD AL-RUBAYE via Getty Images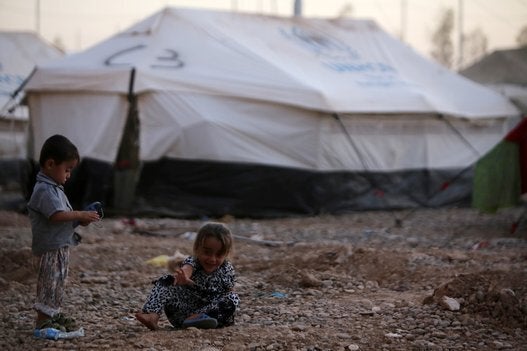 AHMAD AL-RUBAYE via Getty Images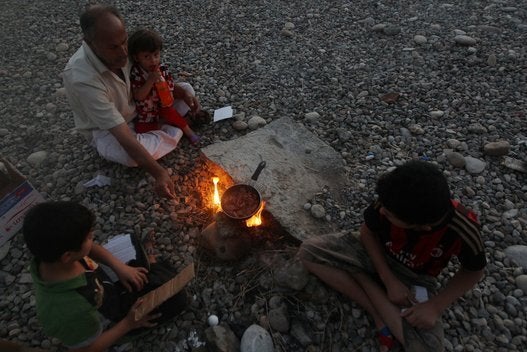 AHMAD AL-RUBAYE via Getty Images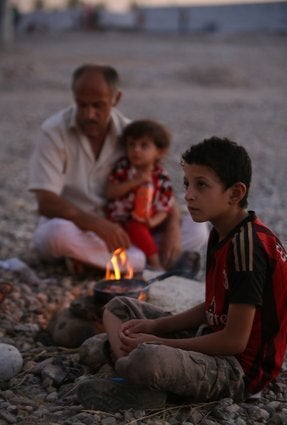 AHMAD AL-RUBAYE via Getty Images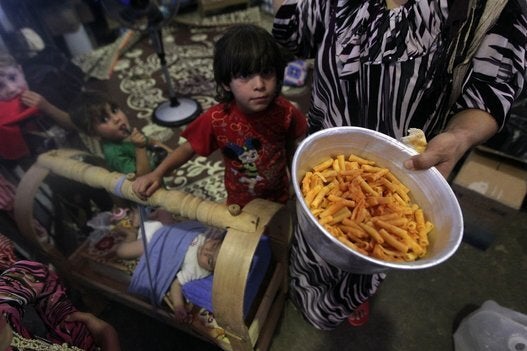 AHMAD AL-RUBAYE via Getty Images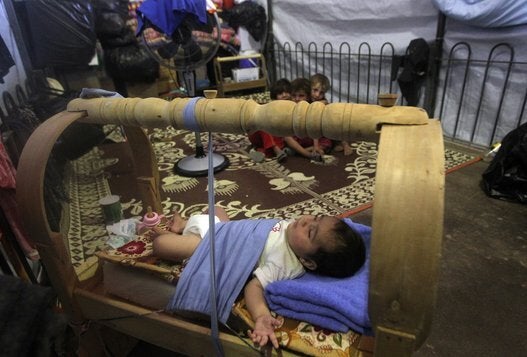 AHMAD AL-RUBAYE via Getty Images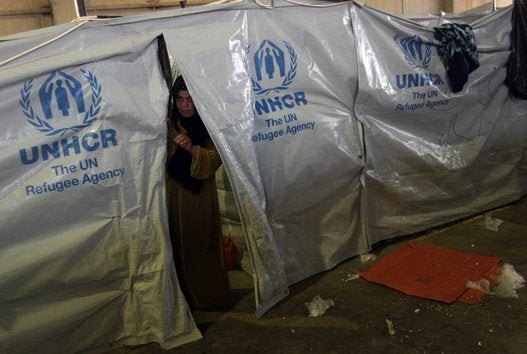 AHMAD AL-RUBAYE via Getty Images