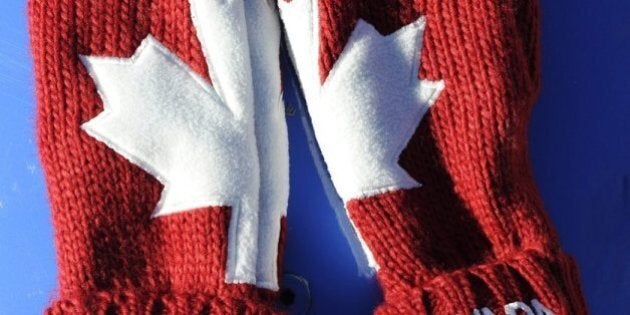 Maybe it's brilliant marketing, but there's something about winter fashion that demands a return of Canadian stereotypes.
Whether it's repeated viewings of "Strange Brew" (absolutely) or moose-printed wrapping paper (also important), we return to our so-called roots every holiday season, basking in the glory of items and traditions we'd otherwise condemn during the rest of the year -- and fashion is no exception.
However, they're not all bad. And if you're feeling confused about why you suddenly want to look like the spokesperson for the Canadian Tourism, here's how to justify embracing the tradition that for some reason have dictated our national aesthetic.
Story continues below the slideshow: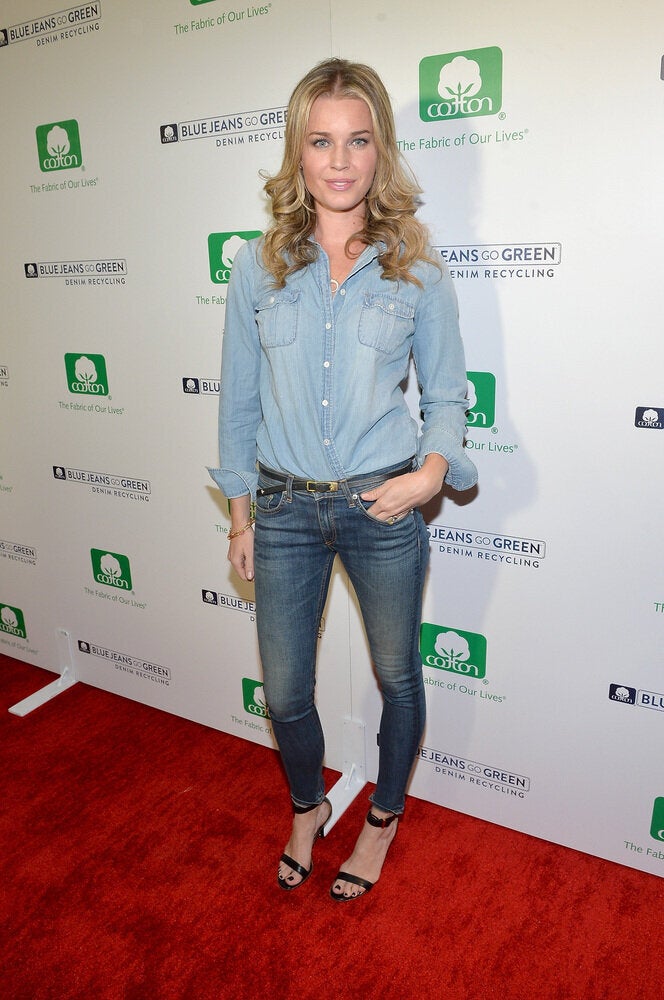 Canadian Fashion Stereotypes
Despite the fact that American Levi Strauss created the first pair of jeans in 1873, Canada has since been branded the denim patriarch, especially since wearing denim on denim is now described as the "Canadian Tuxedo." Well, fine. We'll take it. Not only because denim is easy, but also because denim is everywhere – a fact evidenced by Tommy Hilfiger's Fall 2013/2014 campaign that saw denim paired with – gasp – denim. (Like some sort of Canadian wedding.)
"Canadian fashion" must be more powerful than any of us could've dreamed because plaid is, was, and always will be everywhere. However, plaid belongs to all of us. Considering it originated from the tartans of Celtic communities who eventually ended up over here, it's as exclusive to Canada as any other novelty we've taken from our European ancestors and claimed as our own. So think of it this way: yes, like denim, we've stolen plaid, but at least pairing both together means comfort, warmth, and surprise, style. (Also, Kate Middleton is a fan so, ahem.)
Now here's something that belongs to us -- sort of. While "toques" are known in France and the rest of the world as the headgear cooks wear, here, they are hats. Knit, warm, beautiful hats. (And known to every other nationality as "beanies.") Why should you defend them? Because, on a practical level, they keep your head warm. And why are they, despite their popularity, defined as "Canadian"? Because it is cold here, and we need to keep our heads warm. (Now put on your toque.)
Big, bulky vests seem about as on-point as their 1999 Gap commercial, but if you've spent even a minute outside during winter, you'll understand their necessity. Despite their universal popularity in the 1970s, their prevalence (and association with) in the Great White North makes them a hockey arena and outdoor-activity mainstay – even though if you've ever worn one, you'll know how awful it is to have cold arms.
And of course nobody here is talking about rubber boots, ankle boots, high heels, or Doc Marten's – we're talking boots in the lace-up, fur-lined, winter variety. Think: Kamik, the Canadian-owned (since 1932) and operated company that specializes in the type of footwear we weren't allowed to walk into our elementary classrooms with. And for good reason: Winter in Canada means business, so winter boots should reflect that. Besides, growing up means dressing responsibly for winter (to the horror of our teen selves).
Well, okay, yes, fine. Putting distance between yourself and sports jerseys for teams that are primarily American owned is understandable. But on the flipside . . . okay, yeah, you still win. A jersey outside of a sports-watching setting is unjustifiable. But that said, during the Olympics that means you can wear sports paraphernalia every day for two weeks, so time to get representing.
Here's the deal: Before Canada became the country we know today (one populated by houses with running water and heat), it boasted the opposite of those conditions. Thus, anyone daring enough to head up north needed to avoid frostbite. Enter: Work socks, and the last piece of the "Canadian lumberjack" aesthetic. However, brands like Roots, Joe Fresh, and Hudson's Bay have helped bring the comfy look to those of us not outdoors-inclined, and we can now pair work socks with footwear that differs from safety boots. (Just maybe not with a work dress.)
If the Canadian Olympic mittens aren't your thing, never fear, one million other styles exist. Having originated in Latvia in 1000 A.D., mittens found their way through the northern countries thanks to how practical they are – although Canada's first people obviously also had the mitten game on lock thanks to living here among the snow and tundra. Since, they exist for the same practical reason. They may make you feel like a snowman-building kid, but alas, they offer protection against these Canadian winters.
For the record, no one is suggesting you go out and buy a new fur coat – especially since you can buy used vintage coats for little-to-no money, and sleep soundly knowing the industry was a little more ethical once upon a time. However, faux fur is always a safe bet, and is inspired from Canada's history as a fur-trading nation. See also: It's warm (even the synthetic version), and is actually big on the runways this season. Fashion and function – the Canadian dream. (Let us have this.)
We get it: Canada is associated with being very cold, and Canadians are associated with dressing to reflect that. Well, mission accepted. But just because we've been anointed with the Canadian tuxedo, plaid layers, toques, vests, fur, big socks, and boots doesn't mean we're alone in our abundance of materials. This season saw plenty of layering, so let's say that like with most of our other winter trends, the world is finally giving us a knowing nod. (Or letting us think it is a.k.a. the Canadian way.)