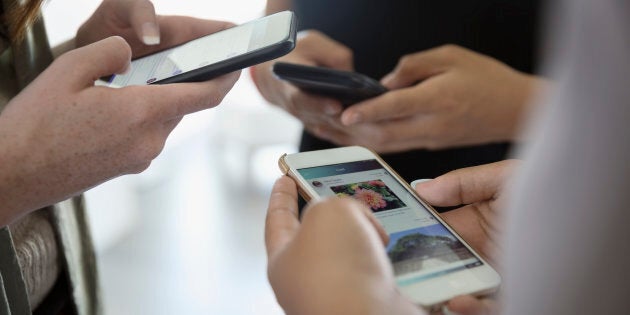 Canadian wireless users have some of the lowest data usage in the world, but Canadian telecom companies make the most money off the customers they have, a new report shows.
A study by telecom comparison site Tefficient looked at data usage per SIM card in 36 countries worldwide in 2017, and how much money telecoms made per gigabyte of wireless data used.
Canadians used about 1.3 GB of data per month per SIM card last year. There were only five countries where wireless customers used less than that— the Czech Republic, Portugal, Germany, Belgium, and Greece.
The study found that high mobile data use in a country can be explained by telecoms' low effective revenue per gigabyte of data.
In other words, one reason Canadians use less data than other countries may be that telecoms charge so much for the data they offer.
Canada also only showed six per cent growth in data usage in 2017, the lowest of any country in the report.
By contrast, Indian telecoms had the lowest revenue per gigabyte, and showed the highest growth in data usage in 2017 — more than 300 per cent. Canadian telecoms made 35 times what Indian companies make for the same data usage.
Lack of competition to blame: professor
University of Ottawa professor Michael Geist said the report shows innovation and science minister Navdeep Bains must recognize that "longstanding failed Canadian wireless policies must change."
Geist criticized Canada's telecom regulator, the CRTC, for not taking action on wireless carriers who continue to increase their fees.