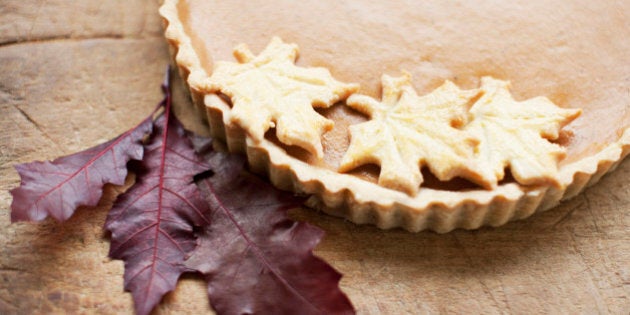 After a gorgeous summer, fall is finally here -- hooray! Fall is my very favourite season and it brings with it one of my favourite holidays, Thanksgiving. I get to do all of the things I love to do: spend time with my family and eat amazing food, all while at my happy place -- the dining room table.
Hosting Thanksgiving can be a wonderful experience, however it can get a little stressful having lots of family and guests in your home while having so many special dishes to prepare. Here are my tips for hosting the perfect Thanksgiving meal.
1. Make tricky dishes ahead of time
One of my most-beloved Thanksgiving dishes is pumpkin pie. Unfortunately, in my family we have both gluten and dairy sensitivities. I have to make mine from scratch, and getting the pastry and filling just right is a little labour intensive. To ensure that the Thanksgiving day celebration is as stress-free as possible, I make my pies the week ahead and freeze them so that on the day of I can focus on the foods that have to be prepared rather than trying to juggle hosting and baking. This also works really well for side dishes such as cranberry sauce, yams and other baked veggies.
I once had a friend who would set her Thanksgiving table the week before. It sounded completely ridiculous to me before I had kids and life became truly chaotic, but now I always do it when I can. If you can't set the table early, assemble all of the items you will need (table cloths, platters, napkins, etc.) so that when the time comes and your table is available, you can quickly set the table or assign it as a role for your guests -- which brings me to my next point.
Thanksgiving is meant to be a time to celebrate family and community, and what better way to do that then to include your guests in your special meal? If guests offer to bring something, have recommendations ready for dishes or other items (e.g. red wine) that you think will complement your menu. As guests arrive, give them a role or job to do. Setting the table, decanting wine, carving turkey -- the purpose is to include them in the meal. If you do offer a role in the kitchen, be sure to offer your guests an apron so they can keep their Thanksgiving finery looking its best.
4. When in doubt, outsource
There is no rule that says you must cook the Thanksgiving meal on your own. Serving store-bought baked goods, vegetable dishes, or even turkey can give you back the time you need to enjoy the holiday. If you are using store-bought, it's still nice to give it that semi-homemade appearance and at least remove the packaging, serve it from your own platters, or sprinkle a little nutmeg on top -- that actually works for almost every Thanksgiving dish, believe it or not!
A little bit of word trivia I love to think about when I hear people stressing out about getting something perfect is that the word "perfect" can actually simply mean "completed." Therefore, as long you take the time to celebrate Thanksgiving together, it is by definition "perfect." To me, the perfect Thanksgiving is about celebrating and giving thanks for our wonderful families and the other gifts in our lives. Regardless of what's on the menu, where you serve it or how you eat it, the key to a perfect Thanksgiving meal is to focus on our gratitude and on being together with our most precious gifts, our family and friends.
I guarantee if you do that, it will be a perfect Thanksgiving every time.
Have a happy Thanksgiving!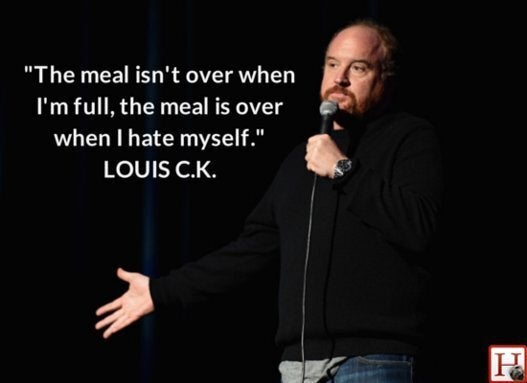 Thanksgiving Comedian Jokes