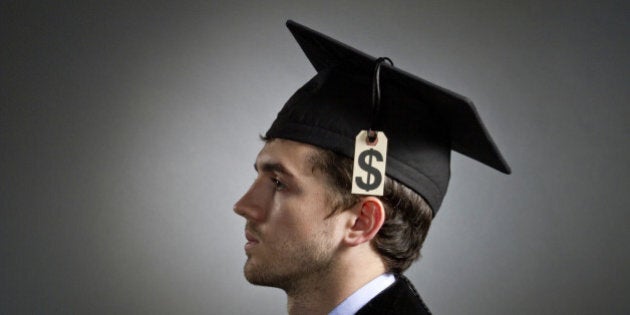 Knowledge is power. Information is liberating. Education is the premise of progress, in every society, in every family. — Kofi Annan
In Canada, education ain't cheap.
The same day that the Green Party announced it would abolish post-secondary tuition fees, the Canadian Centre for Policy Alternatives (CCPA) released a study showing tuition fees have soared in Canada over the past two decades, and are still headed up.
The study found that "on average, tuition and compulsory fees for Canadian undergraduate students have tripled between 1993-94 and 2015-16 and will continue to rise over the next four years."
This increase ranges from 35 per cent in Newfoundland and Labrador to 248 per cent in Ontario.
The study's authors, Erika Shaker and David Macdonald, note that "over roughly the same period (1992–2012), government funding for university operating revenue declined from 77 per cent to 55 per cent, while tuition fees as a share of university operating revenue increased from 20 per cent to over 37 per cent."
Additionally, tuition fees, as a share of university operating revenue, have increased from almost 20 per cent in 1992 to 33 per cent in 2002 to over 37 per cent in 2012.
This year, Canadian undergrads can expect tuition will cost, on average and after other fees, will be $6,971, rising to $7,590 by the end of a four-year degree. Or an increase of roughly 8.5 per cent.
"It is a worrying trend that seems poised to continue," the report concludes.
Check out the interactive graph below to see a comparison of tuition fees by province. See the full report by the Canadian Centre for Policy Alternatives here.