The 2015 Canadian federal election was hailed as a new high for voter turnout after years of slumping returns.
But many still didn't turn up at the ballot box. And now Statistics Canada can say why.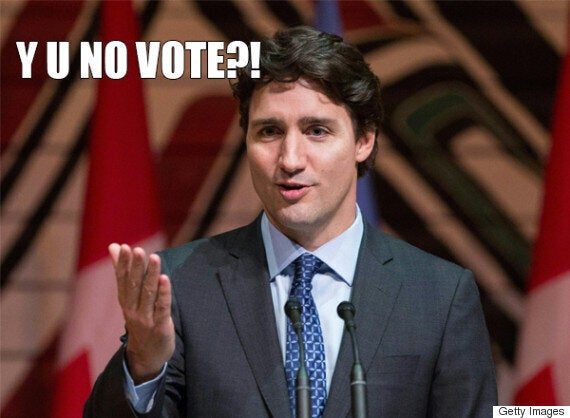 A report released by the data-gathering body on Monday showed that Canadian voters give two main reasons for not voting in the federal election.
Of the 23 per cent of eligible voters who didn't cast ballots, most (32 per cent) cited a lack of interest in politics, while others (23 per cent) felt they were too busy to make a trip to the voting station.
Eligible voters between the ages of 25 and 34, and 35 and 44 were most likely to say they were too busy to vote (30 per cent each). And the highest proportion of these people came from Saskatchewan, Manitoba and Ontario (25 per cent each).
But those weren't the only reasons people gave for not voting. Almost half of non-voters stayed away from the ballot box because of health or everyday life reasons such as not being in town (12 per cent) or being sick, or having a disability (12 per cent).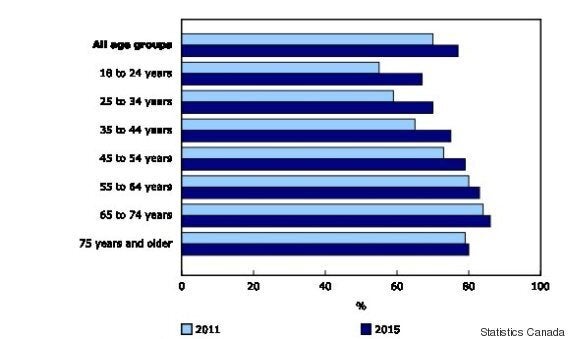 Prince Edward Island had the most people who said they turned out to vote at 86 per cent.
Newfoundland and Labrador, meanwhile, saw the fewest with 67 per cent.
This was consistent with results from the federal election in 2011, when both provinces again saw the highest and lowest turnouts, respectively.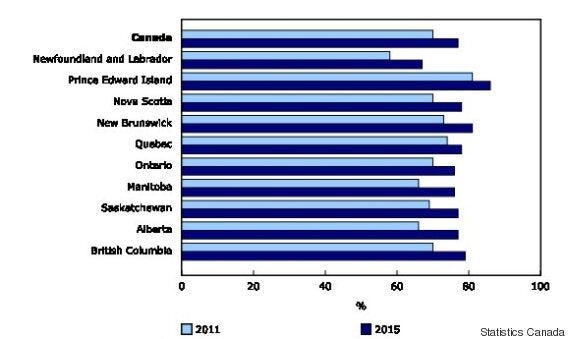 Prior to the election, Carleton University professor Jonathan Malloy provided some insight into lower voter turnout among young people, in an interview with CBC News.
"One thing that comes out in the evidence of not just 20-year-olds but also 30-year-olds and 40-year-olds is they only want to vote if they feel it's authentic," he said.
"They don't want to vote if they don't feel informed about the issues, that they are cynical about people, they don't want to go in and hold their nose and vote for just anybody."
Statistics Canada drew its data from the November 2015 Labour Force Survey (LFS), in which respondents were asked why they didn't vote.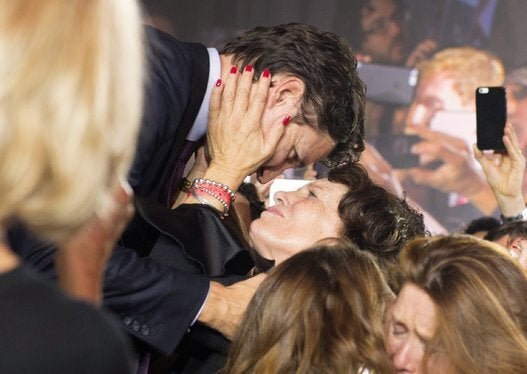 Canada Election Night 2015