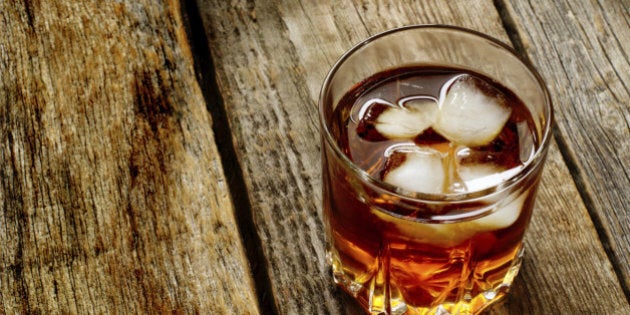 Canadian whisky has a history of being among the best-selling whisky in the world. However, the Canadian whisky story isn't about sales. It's about the flavour, and how the Canadian whisky industry is adapting to premium flavour-forward competition from other countries.
Consumer whisky palates are changing and consumers are gravitating towards bold, heated whiskies. Many perceived this trend as a problem for the Canadian whisky industry. After all, Canadian whisky has had the polite reputation of being smooth and light in flavour in contrast to American bourbons. Premium bourbons are in, and it's showing in sales. In 2010, bourbon outsold Canadian whisky in the United States for the first time in modern history.
The Canadian whisky industry is adapting, and as a result, it's making a comeback.
Davin de Kergommeaux, author of Canadian Whisky, calls this trend the Forty Creek Factor. About 20 years ago, John Hall started Forty Creek distillery (Grimsby, ON). Under his leadership, Forty Creek introduced Canadian whisky with big bold flavours. "The current surge in popularity of Canadian whisky is in part due to the so-called Forty Creek factor," Davin says. "He made it OK to enjoy Canadian whisky by releasing and promoting superior products along with that most important intangible -- a great story."
John Hall believes each grain should contribute to the final flavour of the product. Both the U.S. and Canada primarily use corn, rye, and malted barley. In bourbon, corn is predominant. In traditional Canadian whisky, much of the whisky is distilled to the point of being neutral in flavour. This neutral whisky is then mixed with grain-forward whisky, such as rye, to provide an overall flavour.
Forty Creek stepped away from this process. Instead, John Hall distills each grain separately (corn, rye, and malted barley) and ages the whisky individually in barrels. After aging several years, the whisky is then blended for an ideal flavour and characteristic. Forty Creek demonstrated early on that Canadian whisky can be bold and flavour-forward. Campari quickly bought up this Canadian success story for $185 million in 2014.
Other industry leaders are also adapting
Forty Creek isn't the only Canadian distiller that is appealing to the changing consumer palate. Canadian Club released Canadian Club 100% Rye -- an excellent and affordable (under $30) rye -- in late 2014. While it is meant to appeal to whisky drinkers that desire a bolder-flavoured whisky, it still has some of the smooth characteristics that are distinctly Canadian.
Crown Royal Hand Selected Barrel is a new single barrel whisky. Single barrel whisky, where only one barrel is bottled at a time instead of being blended with other barrels, is common in the United States premium whisky market but this is a first for the Canadian whisky market. Wiser's 18 is intended to attract scotch drinkers with older well-aged whisky at an affordable price. In the case of Crown Royal's single barrel, or the award winning Collingwood 21 Year Old Rye, these ryes sell-out rapidly.
Many Canadian premium whiskies are breaking into the United States consumer market. Alberta Dark Horse rye is being sold in the U.S. as Alberta Rye Dark Batch. Canadian Club 100% Rye might launch in the U.S. market later this year, says Rob Tucker, the Senior Brand Manager for the parent company. Canada is stepping up and stepping in to compete against bourbon.
Clear-cut Canadian advantage
Canadian whisky enjoys a freedom not found for American bourbons. With laws designed around the interests of lobby groups, bourbon must be made from 51 per cent corn (to satisfy farmers) and needs to be aged in brand-new barrels (to satisfy the lumber industry). New oak isn't always good for whisky. The oak flavours can over-power the grain, and limit the flavour profile.
In Canada, distilleries use a combination of new and used oak so the characteristics of the grain (and not the wood) stand out. Rye is the predominant flavour in many Canadian whiskies, but the process in Canada is different. "New barrels are so flavourful that they mask all but the most powerful grain notes so it takes a lot more rye in the mash before its flavour is obvious," explains Davin. "Because Canadian distillers mature their whisky in used barrels, the wood does not dominate and it takes a lot less rye to get the same flavour."
As the focus turns toward the premium whisky market, Canadian distilleries are changing the perception that Canadian whisky lacks flavour by making highly competitive flavour-forward whisky offerings. Years ago, many whisky cabinets might have skipped over Canadian whisky as just mixing whisky, but today there are plenty of flavour-forward whiskies entering the more premium whisky market.