Canadians — particularly young women — are pessimistic about women's future in the country, a new study shows.
Nearly 80 per cent of Canadians said they think women in Gen Z — the generation after millennials — will be just as likely or more likely to experience sexual assault than the generations that came before them, a study from the Canadian Women's Foundation found. Ninety-three percent of women aged 18 to 34 said they expect rates of sexual assault to remain stagnant or worsen.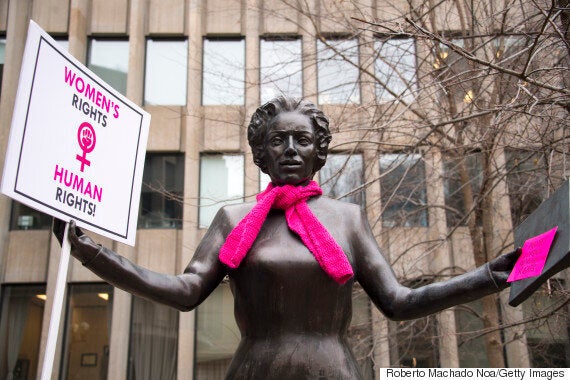 "There's supposed to be hope," Paulette Senior, president and CEO of the Canadian Women's Foundation told HuffPost Canada in an interview. "And we're also supposed to be getting better each generation. If they're feeling that way, that really is a significant concern."
A majority of all respondents said they expect other forms of misogyny — online harassment, partner assault and sexual harassment — will also stay the same or worsen for young women.
"There's supposed to be hope."
"It's not surprising that our young women are feeling the way that they do," Senior said.
It's no wonder young women feel demoralized after watching the first female Democratic candidate lose to "someone who doesn't seem to really have that level of expected respect for women," Senior said.
Pessimism may come from growing awareness
But Canadians' poor outlook may come in part from a growing awareness of how bad sexism really is, Senior said — and that's actually a good thing. Awareness that comes from media investigations and hashtags like #BeenRapedNeverReported can lead to positive change over time, she said.
"We're seeing judges that are being called out immediately on inappropriate comments … That part of it is good news. But when we actually see what hasn't been seen, then it can be somewhat pessimistic. Because of all the stuff that's been uncovered that was hidden."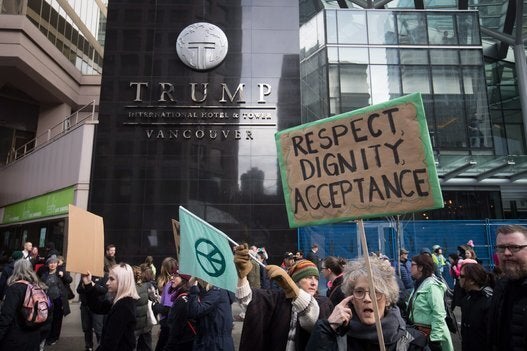 Women's March In Canada, January 2017