From one coast to another, Canadians are leaving warm surprises on trees and lamp posts to help the homeless this winter.
Terri Perrin was walking through Lewis Park in Courtenay, B.C. on Nov. 15 when she spotted a toque inside a plastic bag pinned to a tree.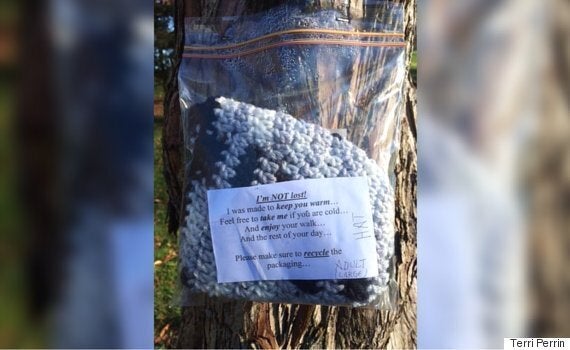 "I am not lost," read a note inside the bag. "I was made to keep you warm. Feel free to take me if you are cold.... enjoy your walk... and the rest of your day."
Perrin, who saw more toques as she continued down the trail, said she often sees homeless people in the park.
"It was such a wonderful message," she said in an email to The Huffington Post B.C., although she says she doesn't know who is behind the heartwarming gesture.
Last weekend on the East Coast, Tara Smith-Atkins took her daughter and her friends around Halifax to leave coats, scarves, and mittens tied around lamp posts and on park benches.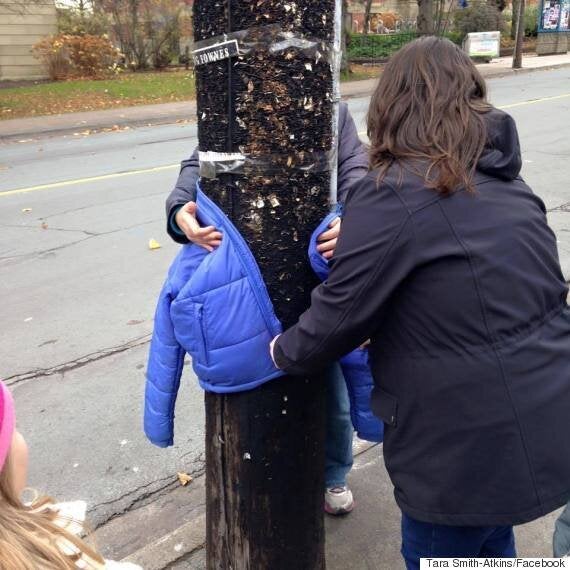 (Photo: Tara Smith-Atkins/Facebook)
"I am not lost!" the tags read. "If you are stuck out in the cold, please take me to keep warm."
Every year, Smith-Atkins asks her community to donate coats to help the less fortunate, reported CBC News.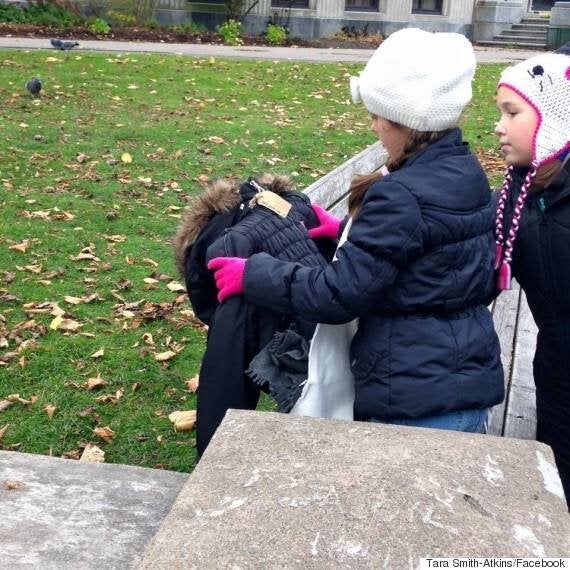 (Photo: Tara Smith-Atkins/Facebook)
Smith-Atkins, who dropped the clothes off before her daughter's birthday party, said the experience was eye-opening for the girls.
"When we got back in the car after an hour on the street, they were all freezing and crying for the heater to be on and complaining because they were cold," the mom told the CBC. "And they were bundled up."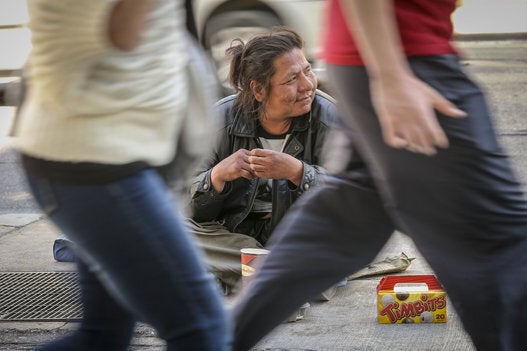 Canada's Homeless
Popular in the Community