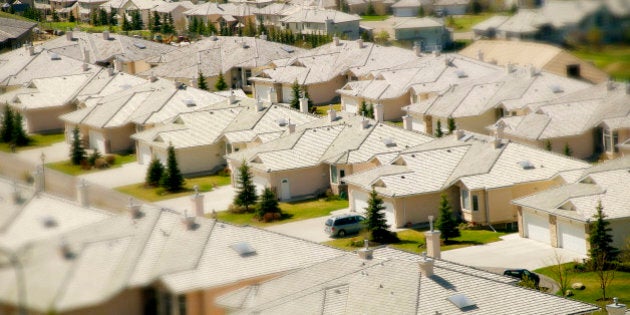 With oil prices falling like a brick and the loonie not far behind, Canadians are turning pessimistic on the future prospects of the housing market.
"Perceptions on both the future strength of the Canadian economy and the value of real estate are five points below the six year average," Nanos Research head Nik Nanos said.
Bloomberg economist Robert Lawrie said the sharp drop in oil prices has essentially caused perceptions of the health of the housing market and the economy to be turned on their heads.
"Households in the Prairies, whose expectations earlier in the year were the most optimistic, have plummeted and are now lower than in the Atlantic provinces," Lawrie said.
"Consumer attitudes toward job security and personal finances are drifting lower as well, adding to the likely negative impact on household consumption."
The consumer survey came out Monday as the Toronto Stock Exchange began its first full week of 2015 with a triple-digit plunge.
That largely had to do with the price of oil, which was flirting with the $50-a-barrel mark Monday, down from a high of around $115 last summer. The loonie followed oil and the markets downward, falling below 85 cents U.S.
It's too early to tell if the new pessimism is hurting real estate markets in the oil-producing provinces, but new numbers from Calgary's housing market aren't promising: The city has seen home sales drop 7.5 per cent over the past year, while new listings have soared by 42 per cent. If that trend persists, Calgary could soon be a buyer's market.
A sensationalistic but closely-watched financial blog in the U.S. said last week Canada is facing "a looming housing bubble crash" propelled by plummeting oil prices.
Lower oil prices mean "fewer jobs and less money," the Zero Hedge blog argued. "And for a large part of the Canadian economy, much of this money has been flowing into housing. In Canada, there seems to be a cult belief that housing simply will not correct. … In the U.S., we already lived that correction and understand that yes, housing does go through booms and busts especially when debt is used to supplement a lack of income growth."
But many other economists disagree; they say there is little chance of a severe, U.S.-style correction in Canada's housing market, though many of them do predict a slowdown in price hikes or a mild correction, with most expecting interest rates to rise over the course of 2015.
Peter Norman, chief economist at Altus Group, said oil-producing areas can expect to see "some softness" as in-migration to the provinces slows, but he's confident real estate developers will know how many new homes to put on the market.
"In Alberta, Saskatchewan, and other energy areas, [housing] markets have been undersupplied in recent quarters and the last couple years," Norman told BNN.
"One of the reasons why we haven't had very strong housing cycles over the last several years in Canada, either on the upside or the downside, has been the industry's ability to gauge supply pretty well. We are starting to see builders pulling back in terms of their expectations of what they are going to be building."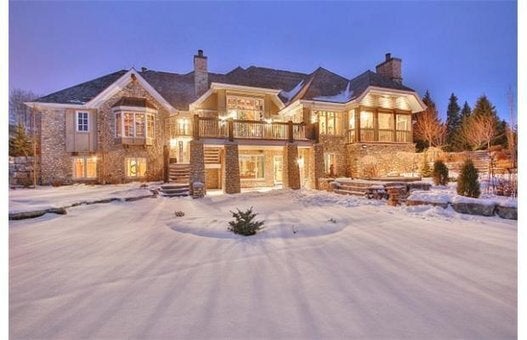 Nicest Homes For Sale In Canada In 2014