But the idea of a journalism crisis more broadly isn't new in the U.S. or Canada. Constant reports of declining advertising revenues, the transition to digital platforms, job losses and newsroom closures or mergers have long demonstrated turmoil in journalism.
Media coverage during the U.S. election, including Trump's "airwave-grab" of presidential campaign coverage on network television evening newscasts, arguably expanded the journalism crisis narrative.
Canada launched three separate policy consultations in 2016 in attempts to fix the country's media system, which could provide lessons for U.S. news media reform. As part of one of these consultations, the Public Policy Forum, an independent and non-governmental organization, released a major report today, confirming that the news industry in crisis and this crisis is a growing threat to democracy.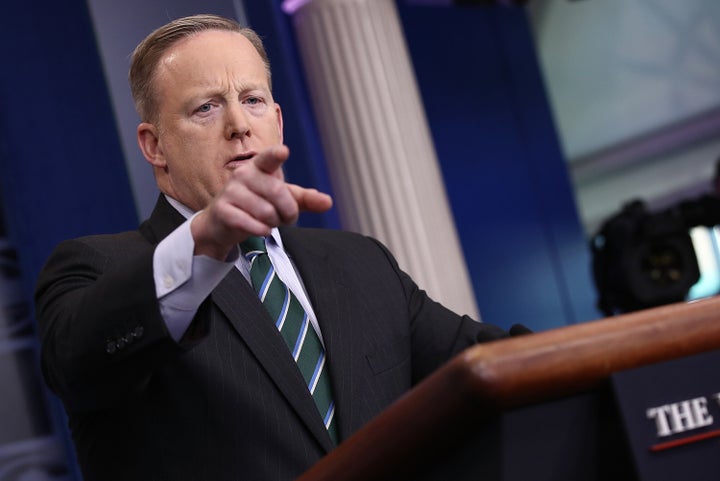 Despite the potential benefits of such policy consultations in facilitating public dialogue, there won't be a future for the democratic role of journalism in Canada or the U.S. unless policy-makers are committed to intersectionality and peaceful resistance in policy-making.
Peaceful resistance and intersectionality -- especially along linguistic, racial and ethnic lines -- could go a long way in generating public interest and organized public concern around news media reform.
As a country that's officially bilingual, Canada conducts policy processes in English and French. However, Canada, like the U.S., is home to people whose first language is neither of these languages. Conducting policy discussions in these languages could thus create more work for third-language individuals and limit their potential to meaningfully participate in policy discussions.
Policy stakeholders must therefore support policy processes that are multilingual and challenge the dominant Western approaches to policy-making. Policy-makers must move beyond merely inviting a diverse range of groups to participate in pre-constituted approaches. Rather, they must rethink these processes altogether.
The advocacy work of Graham Spry, a pioneer of public broadcasting in Canada, reminds us that linguistic and cultural diversity was at the centre of media policy discussions as early as the 1920s. With effective support in public policy, news media reform could even realize and safeguard the liberal ideals of multiculturalism and multilingualism.
"Public policy still has a crucial role to play in supporting journalism as a democratic institution."
The traditional practices and languages of indigenous people should also be at the centre of policy development. indigenous people often make their key positions visible through storytelling, art, music, dance, prayer and even silence. Although these practices may conflict with Western-dominated approaches to policy-making, they should be embraced.
To fill a gap in news coverage, indigenous land protectors relied on alternative media platforms to air their grievances, including Facebook Live, APTN (the non-profit Aboriginal Peoples Television Network that plans to expand into the U.S. in 2017 with a new channel called the All Nations Network) and The Independent (an independent, locally-owned and operated news site in Newfoundland and Labrador).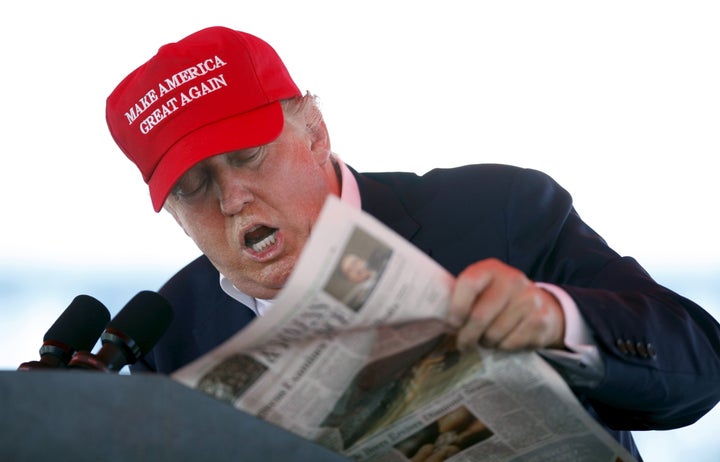 These alternative platforms could serve as models for policy-makers who are committed to helping redress a commercially-dominated and entertainment-driven media system.
Public policy still has a crucial role to play in supporting journalism as a democratic institution that informs and as a democratic practice that supports the critical investigative work of journalists. But any viable proposal to save journalism must be grounded in a radically reformed policy-making process that encourages meaningful public participation and takes seriously non-Western voices and practices.
A commitment to peaceful resistance in policy-making to the commercialization and Trumpification of the media could force us to rethink dominant policy processes for the benefit of journalism in the public interest.
This vision of policy-making should be at the forefront of any discussion on the future of journalism.
Follow HuffPost Canada Blogs on Facebook
Popular in the Community