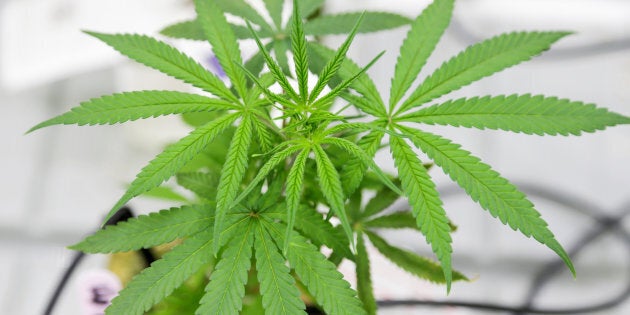 It may be legal to smoke, grow, and possess marijuana come Oct. 17, but that doesn't mean Canadians looking to purchase real estate are suddenly going to be chill about it.
According to a new report on cannabis and real estate from real estate site Zoocasa, 52 per cent of Canadians say they'd be less likely to consider specific houses for sale if they knew a legal amount of cannabis was grown in it.
Upon legalization, each Canadian household will be allowed to cultivate four marijuana plants.
Baby boomers (54 to 72 years old) and Gen Xers (38-53 years old) were more likely than millennials (22 to 37 years old) to think a legal amount of pot grown in a home would reduce their desire to buy it. Nearly six in 10 of boomers and Gen Xers (59 per cent and 58 per cent, respectively) agreed, compared to just over a third of millennials (38 per cent).
Over half of current homeowners (57 per cent) believe growing a legal amount of cannabis would harm a property's resale value, while 26 per cent disagree and 18 per cent are unsure.
Watch: What's legal and what's not under Canada's new cannabis law. Story continues below.
Zoocasa managing editor Penelope Graham said Bill C-45 has created a lot of uncertainty for homeowners because "there isn't much clarity yet on whether there will be negative implications for home values and marketability."
"Prior to legalization, there were mortgage and insurance consequences for those who smoked or grew cannabis in their homes, and there has yet to be any concrete clarification as to how this will change once the legislation is in place," Graham said in a statement emailed to HuffPost Canada.
"For this reason, the question of whether or not homeowners, buyers, and sellers need protection and education continues to be a hot button topic for real estate associations, agents and appraisers."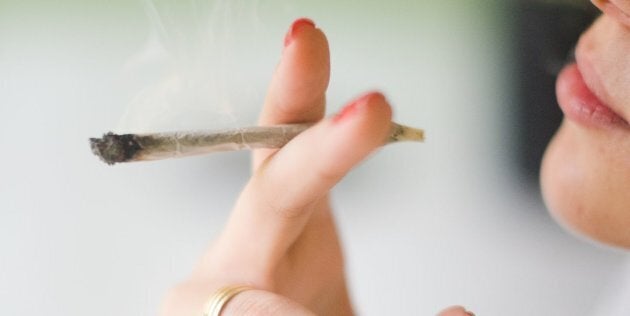 The survey also looked at how current homeowners, landlords and tenants feel about smoking cannabis indoors. Nearly two-thirds of homeowners (64 per cent) felt that smoking cannabis inside would harm their home's resale value. Nearly half of renters (46 per cent) also agreed smoking cannabis in a home would devalue it.
Most landlords (70 per cent) say landlords should be able to charge higher rents if tenants want to smoke cannabis inside their homes and just over half of Canadians overall (52 per cent) say the same, though only 13 per cent of renters say they'd be willing to actually pay it.
An overwhelming majority of landlords polled in the survey said that they want or plan to ban smoking within their rental properties.
Mixed feelings about dispensaries
Indoor cannabis consumption and cultivation aside, almost half (48 per cent) of respondents said the presence of a dispensary would reduce their desire to purchase a property, and almost as many (42 per cent) feel having one in the neighbourhood would harm the value of nearby homes.
Less than a third of respondents (31 per cent) said they're comfortable with a dispensary opening in their area, compared to 59 per cent saying the same thing about liquor stores.
Zoocasa conducted an online survey from Sept. 27-Oct. 3 among 1,380 respondents who live in Canada. The results have an estimated margin of error of +/- 2.6 percentage points, 19 times out of 20.