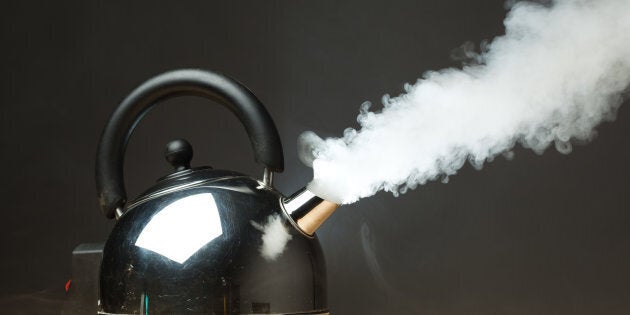 A new report from one of the world's top financial institutions is reiterating its warning that Canada is one of the countries most likely to see a financial crisis, due to excessive borrowing.
The Bank for International Settlements (BIS), known as the "central bank of central banks," also says Canada's economy would have a hard time absorbing any substantial increase in interest rates — a warning that comes just after the Bank of Canada hiked rates twice.
What the Bank of Canada interest rate hike means for you:
The BIS found that a key indicator of financial crisis is flashing red in Canada. The level of all Canadian private debt outside the financial sector is 11.3 per cent above its long-run norm, in the second quarter of this year. That's down from 14.1 per cent in the previous report, but any number above 10 per cent indicates a heightened risk of a crisis within three years.
"Early warning indicators for stress in domestic banking systems ... continue to signal vulnerabilities in some jurisdictions," the BIS said. Relative to their historic norms, debt levels "stand above critical thresholds in Canada, China and Hong Kong SAR."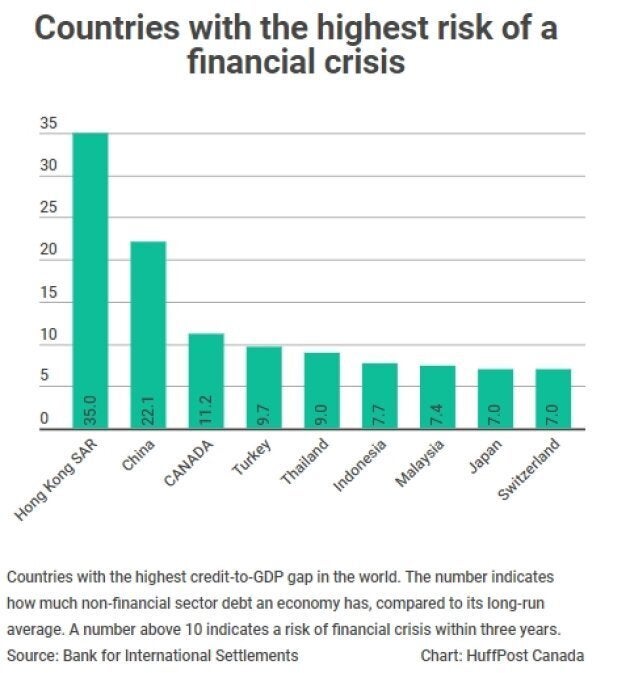 The bank says that "in most cases" elevated levels of debt "coincided with property price gaps above critical thresholds."
Thanks to low interest rates, debt payments are still affordable in Canada, the bank said. But that would change if interest rates were to rise by 2.5 percentage points. If that were to happen, Canadians would be facing some of the highest debt payments, relative to income, in the world. Only China and Hong Kong would have a harder time paying off their debts.
Interest rates have already risen since the second quarter of this year, the period the data in this report covers. With Canada's economy firing on all cylinders, the Bank of Canada twice raised its key lending rate this summer, to one per cent from 0.5 per cent. Analysts generally expect at least one more interest rate hike before the end of this year.
Household debt hits a record high again
Data from Statistics Canada last week showed that Canadian household debt hit a record high in the second quarter of this year. Debt as a share of disposable income rose to 167.8 per cent, meaning Canadians on average owe almost $1.68 for every dollar of disposable income.
At the same time, with house prices softening in the large Greater Toronto housing market, Canadians' wealth showed signs of stagnation. Net worth per household fell by $1,300, to $285,900.
Popular in the Community