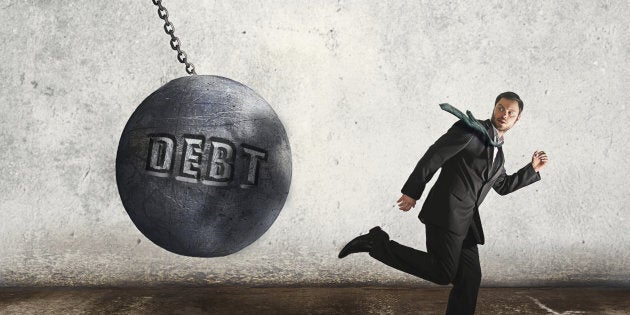 For years, the story was that Canadian household debt was rising, but it was being offset by rapidly rising household wealth.
That long-running trend came to a halt in the second quarter of this year. New data from Statistics Canada shows debt continued to rise, but household wealth stagnated, and even fell a little.
Household debt as a share of disposable income rose to 167.8 per cent in the second quarter, StatsCan reported, from 166.6 per cent in the first quarter. That means the average Canadian household owes $1.68 for every dollar of disposable income.
Meanwhile, household net worth fell slightly, by $10 billion, to $10.5 trillion from $10.51 trillion. On a per-household basis, net worth fell by $1,300, to $285,900, StatsCan reported.
"A decline in household net worth, albeit modest, alongside a sharp increase in consumer credit growth are notable as together they suggest that the ability of households to absorb higher interest rates continued to deteriorate,'' RBC economist Laura Cooper wrote in a report.
The slowdown in wealth was "due to lower real estate prices and less activity in the resale market," StatsCan said in a report issued Friday.
More news about Canadians' rising debt levels:
That slowdown seems to be largely a Greater Toronto and southern Ontario story.
Data from the Canadian Real Estate Association, also issued Friday, showed a 35.2-per-cent decline in home sales in Greater Toronto in August, compared to the same month a year earlier. Declines of 20 per cent or more were also seen in Hamilton, Kitchener-Waterloo, London and the Niagara region.
The average sales price for all housing types in Toronto has fallen by more than 20 per cent since its peak in April, and sat at $732,292 in August.
The result is that the value of Canadians' real estate grew at its slowest pace since early 2009, when Canada was grappling with the global financial crisis.
"In April, policy changes were implemented by the Government of Ontario to dampen growth in the real estate market," StatsCan noted in explaining the slowdown.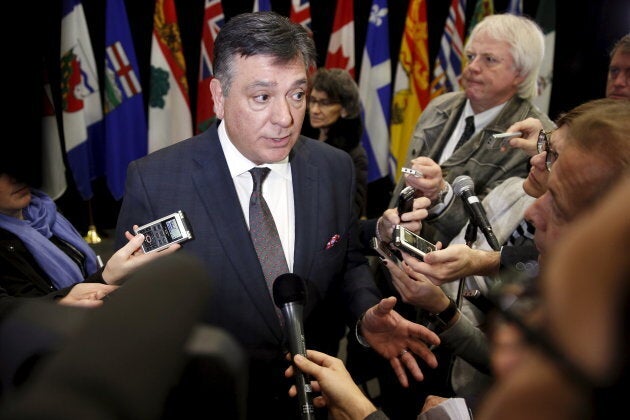 Ontario's Fair Housing Plan is a set of 16 measures designed to cool what had been, until this spring, rapidly rising house prices in the Greater Golden Horseshoe region surrounding Toronto.
Among the measures were an expansion of rent controls, a measure to allow cities to tax vacant homes, and a 15-per-cent foreign buyer's tax on homes.
The provincial government says the measures having the desired effect. It pointed to new data this week showing that foreign homebuying in the region fell to 3.2 per cent of all transactions this summer, compared to 4.7 per cent in the month after the new rules were announced.
"The measures that we introduced as a part of the Fair Housing Plan are working," provincial Finance Minister Charles Sousa said in a statement.
With a file from The Canadian Press