Canadians are growing increasingly anxious about the state of the economy but are much less concerned about terrorism than they were just months ago, a new poll suggests.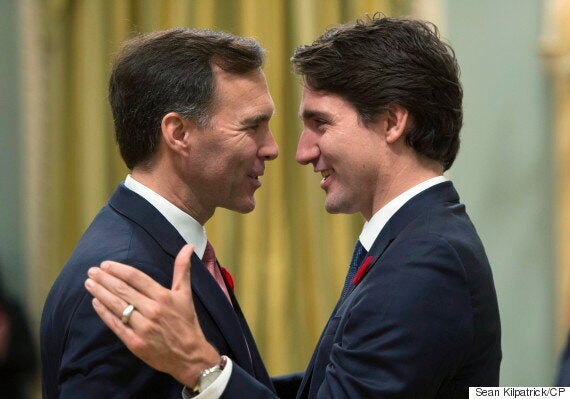 Prime Minister Justin Trudeau goes face-to-face with Finance Minister Bill Morneau at Rideau Hall in Ottawa on Wednesday, November 4, 2015. (Photo: Sean Kilpatrick/CP)
When respondents were asked to pick the two most pressing issues currently facing Canada, the economy was the top priority by a margin of two-to-one. Twenty-two per cent identified jobs and unemployment as a top concern, while government spending was the choice of 13 per cent. Health care was the key priority of 20 per cent.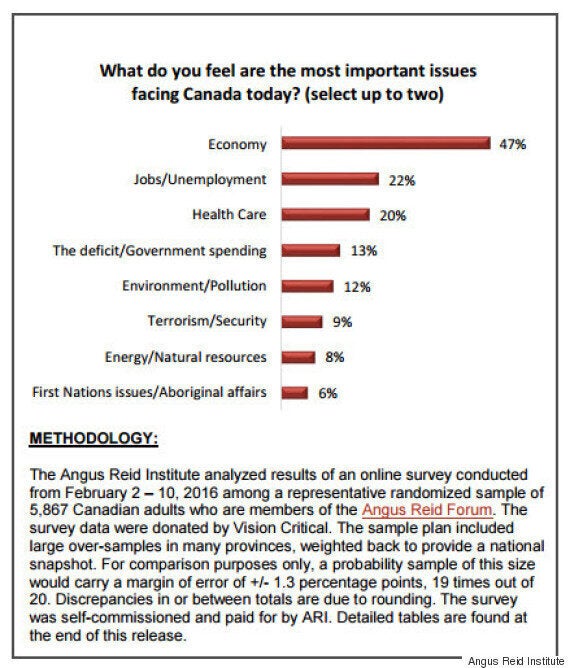 Terrorism and security matters were highlighted by only nine per cent. In December, terrorism was the second-most chosen issue — at 21 per cent — likely because of the recency of deadly attacks in Paris the month before.
Those living in Alberta and Atlantic Canada are feeling the most gloomy about an economy struggling with falling oil prices.
Forty-five per cent of Albertans said their standard of living has worsened in the last year, while 42 per cent of New Brunswickers said the same.
But when it comes to the party in charge federally, the poll offers some good news for Liberals as they prepare to release a budget on March 22.
Trudeau the right person for the job?
Angus Reid says Prime Minister Justin Trudeau is shown to have an approval rating of 61 per cent — a figure virtually unchanged from December.
Trudeau is also seen as the best to handle the economy, but those numbers are more lukewarm. Thirty-two per cent of Canadians said he is the party leader best suited for that file, while 21 per cent picked interim Conservative Leader Rona Ambrose and 12 per cent chose NDP Leader Thomas Mulcair.
Twenty-one per cent said they weren't sure who is best on the economy.
Larger deficits not a popular idea
Of course, there's a big caveat: the poll was taken before Liberals confirmed Monday they will likely double the deficit, after pledging on the campaign trail the shortfall would not exceed $10 billion.
And other recent numbers from Angus Reid Institue suggest Liberals could have their work cut out for them when it comes to justifying that step.
When asked in late January, 44 per cent of Canadians told the firm the Liberals should not run deficits larger than $10 billion; 34 per cent said they shouldn't run deficits at all.
Twenty-two per cent said Liberals should spend as much as needed to stimulate the economy.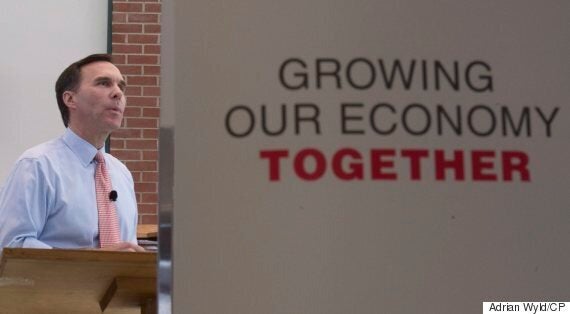 Finance Minister Bill Morneau participates in a town hall meeting ahead of pre-budget consultations in Ottawa on Monday. (Photo: Adrian Wyld/CP)
According to analysis from Althia Raj, federal deficits could exceed $52 billion over the next two years if the Liberals keep all their election pledges.
The survey was conducted online among 5,867 Angus Reid Forum panelists between Feb. 2 and 10. Similar surveys have a margin of error of 1.3 per cent, 19 times out of 20.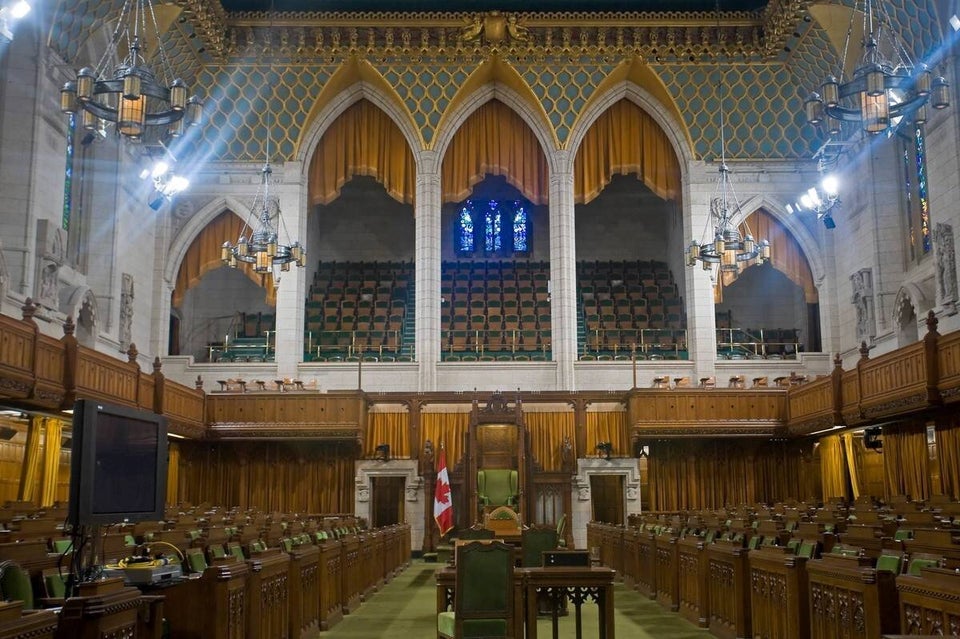 How Much Are Federal Politicians Making? (2016)