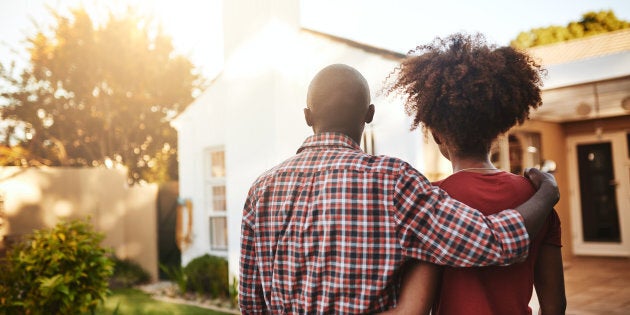 Rising house prices are making some Canadian homeowners feel like lottery winners, and an increasing number of them are taking their "winnings" in the form of a loan against their home.
That's raising concerns that Canadians may be staking too much of their financial future on rising house prices.
Home equity lines of credit (HELOCs), or second mortgages, saw a sudden spike in Canada over the past two years, according to data analyzed by National Bank of Canada. The bank estimates Canadians took nearly $20 billion in these loans in just the past year.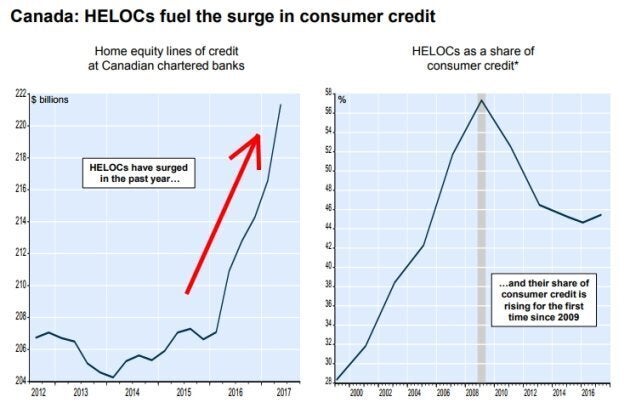 "The sharp appreciation in home prices in Ontario and British Columbia fuelled by [very low interest rates] have undoubtedly encouraged some homeowners to tap into their home equity in order to support a spending binge," National Bank chief economist Stefane Marion wrote in a client note.
These loans seem to be doing more than their share in holding up Canada's economy. They accounted for some 60 per cent of the growth in consumer borrowing over the past year — and this borrowing is largely responsible for strong growth in consumer spending in the first half of this year.
"While supportive of near-term [economic] growth, debt-fuelled consumption arguably increases risks to financial stability," National Bank economist Krishen Rangasamy wrote on Tuesday.
The Bank of Canada raised its interest rate last month for the first time in seven years. Here's what that means for borrowers:
Policymakers have been growing increasingly worried about Canadian households' record-high debt burdens, and HELOCs have been in their sights for some time.
HELOCs have exploded in popularity since the start of the century, growing from $35 billion in value in 2000 to $211 billion in 2016, according to data from the Financial Consumer Agency of Canada (FCA).
The federal government tightened the rules on HELOCs in 2013, reducing the maximum amount that can be borrowed to 65 per cent of the home's value, from 80 per cent beforehand.
There are three million of these loans outstanding in Canada, which has some 13.3 million total households. The average debt owing on them is $70,000, according to FCA data.