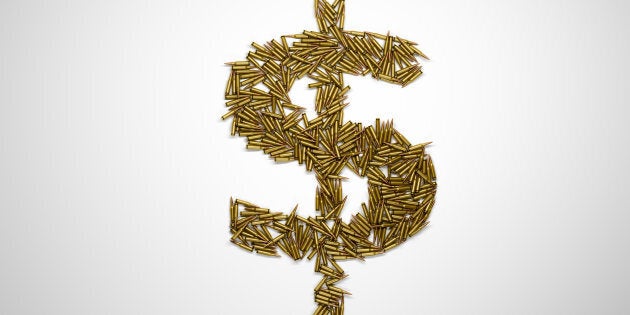 Heads up: you might be a gun stock investor.
Maybe you've never been to a range, received an heirloom rifle as a gift or hunted for sport, but if you have investments in an index fund, mutual fund or exchange traded fund, it's likely you own a piece of one or more gun manufacturers.
You're definitely not alone. Plenty of Canadians own this type of fund — they are among the safest, smartest options for long-term growth. Index funds give you a little bit of every sector in the overall economy, so they're also a popular option for anyone who lacks the knowledge, time or interest to actively buy and sell each stock.
But unless you take pains to eliminate them, they can often include exposure to publicly traded American gun manufacturers including Sturm, Ruger & Co., Vista Outdoors and American Outdoor Brands Corporation (AOBC).
AOBC owns Smith & Wesson, which sold $773 million worth of firearms last year. The company also manufactured the .40-calibre handgun used by Faisal Hussain in the shooting deaths of 18-year-old Reese Fallon and 10-year-old Julianna Kozis in Toronto's Danforth neighbourhood last month.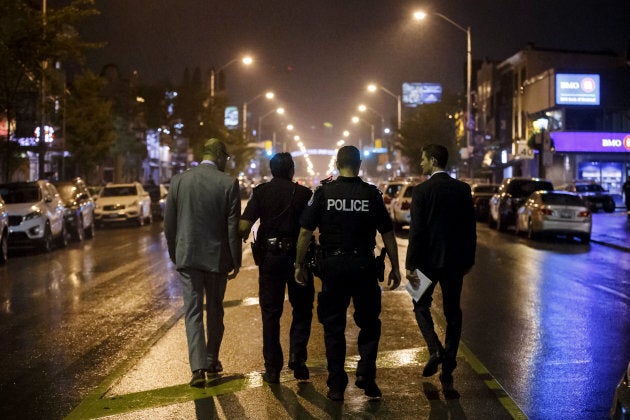 How widespread are gun holdings in Canada?
U.S. broad market indexes — the ones that would include AOBC and Ruger, among others — are not only popular with Canadian investors, they're increasing in demand.
"Over the last decade or so people have seen broad market investing outperform active investing," Daniel Tersigni, a portfolio manager at Wealthsimple, told HuffPost Canada. "The passive approach has gained a lot of fans."
The exact definition of "passive investing" can depend on the financial planner you're asking. Generally, though, it's when an investor wishes to minimize buying and selling by sticking with an existing composite of stocks and bonds. The hope is that this persistence will get you solid results over time.
"The number of people assessing their holdings stock by stock and eliminating what they don't want is very minimal," Joe Barbieri, an independent financial planner and advisor based in Toronto, told HuffPost Canada. "Most people want to simply hand their money management to someone else. They're focused on a return, they're not discriminating from this or that."
"Unless you are choosing your own companies and doing your own research, you would likely receive 'a bit of every sector' in your investing portfolio, which would include holdings in gun companies."
It's important to note that gun manufacturers make up a small portion of the overall U.S. economy. So, though many Canadians have exposure to American gun stocks, the amount of money any one individual is pumping into the industry is fractional.
Globally, however, exposure to the firearms trade may be more pervasive than most people realize. According to recent reports, around 24 per cent of all exchange traded funds and 15 per cent of all mutual funds hold at least one of the 40 public companies involved in the global firearms industry. Plus, most of the those companies manufacture guns for regular people, not military or law enforcement.
The number of people assessing their holdings stock by stock and eliminating what they don't want is very minimal.Joe Barbieri, independent financial planner and advisor
If you're unsettled by the endless barrage of mass murders committed stateside or alarmed by homegrown gun violence in communities across Canada, you may be reconsidering some of your investments right about now. The solution might be socially responsible investing.
Socially responsible investing (SRI) involves screening based on environmental, social, and governance (ESG) criteria into the portfolio-building process. You can choose to eliminate specific products, services or sectors (i.e. tobacco, gambling, military) or you can choose to favour others (i.e. good labour practices, environmentally-friendly companies).
In light of several high-profile mass shootings in recent years, particularly the Parkland, Florida massacre that left 17 dead inside a high school, cutting off investment dollars from gunmakers has become a larger concern for some.
"Numerous Canadian responsible investment funds have been screening out weapons for decades," Dustyn Lanz, CEO of the Responsible Investment Association in Toronto, told MoneySense earlier this year. Gun-free investment products are offered by RBC Royal Bank and Desjardins, among others.
While SRI has existed for decades, many have remained skeptical.
"Does it work? I don't think so," Barbieri says. "First, you have to decide exactly what is ethical and what isn't, which is more complicated than it seems when it comes to big business. It's incredibly difficult to make money and do it right. It's possible, like anything else. But it's extremely challenging."
As millennials solidify their economic and cultural influence, however, this method of investing is becoming more and more popular. Case in point: SRI comprises over a quarter of the accounts at Wealthsimple, one of the largest and best-known robo-advisors in Canada.
"We launched our SRI products in 2016 in response to growing demand," Tersigni said. He's spoken with young and experienced clients alike about eliminating gunmakers and retailers specifically.
"There's a growing recognition that there are publicly-traded companies that are making weapons, particularly in the context of national and international events."
Some research suggests that you can indeed make money with an SRI strategy. In fact, Tersigni says that someone who invests according to her values tends to stick with her portfolio over time and is less likely to "bail during a market downturn because she believes in her investment on a deeper level." That conviction tends to yield rewards over time.
"Most people who put together an ESG portfolio go into it thinking they'll do worse but want to invest in a way that's consistent with their values anyways," Tersigni explains. "And yes, in theory, if you limit your opportunity, you should expect to do worse. However, we've seen that this is actually not the case."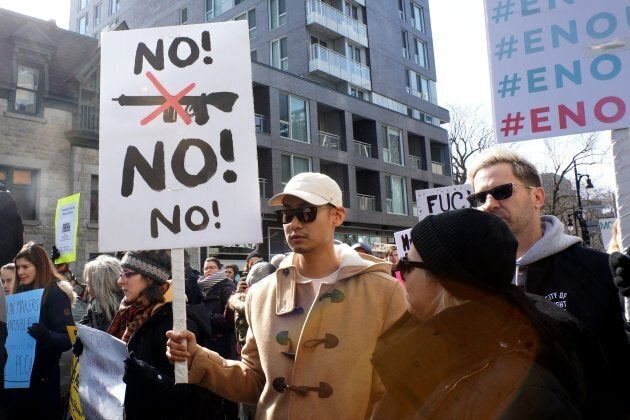 If you're looking for a quicker fix, you can always call customer service at your mutual fund company and ask if it owns a particular stock. If you're a customer at Vanguard — one of world's largest money managers, accounting for almost 10 per cent of the overall ETF market share in Canada — you can do a holding search to see whether your fund owns shares in a specific company. (FYI: While Vanguard doesn't include gunmakers in its FTSE Social Index Fund, it is among the largest institutional shareholders of American Outdoor Brands Corporation).
You can also learn more about responsible investing and find an investment advisor through Responsible Investment Association of Canada.