By: Dr. Shelly Whitman, Dr. Michael Ungar and Lisa Lachance
Abdoul Abdi was 6-year-old boy when he, along with his sister and aunts fleeing a civil war in Somalia, arrived in Nova Scotia and was placed almost immediately into the child welfare system. As a foster child, a young Abdi was bounced between dozens of group homes, at least one abusive foster home, and juvenile justice placements, while the system failed to help him attain Canadian citizenship to which he had a right. Keep in mind, the government of Nova Scotia was in all respects Abdi's guardian during this time and therefore had all the same obligations as any other guardian to act in the best interests of the child.
Fast forward to Abdi as a young adult, fresh out of prison, having served time for crimes he committed no doubt in part due to the failures of the child welfare system. Sadly, his experience in the system, and his delinquent behaviour, is one of those hidden secrets of the child welfare system. No one tracks just how many children in care wind up incarcerated. Abdi is much like many other children taken into care. The difference is that other children get a second chance. Abdi is instead facing deportation to Somalia.
To a country he has not seen since he was a very young child. Or may never have seen at all. According to his aunt, Abdi might not have been born in Somalia but may have been born in a refugee camp elsewhere.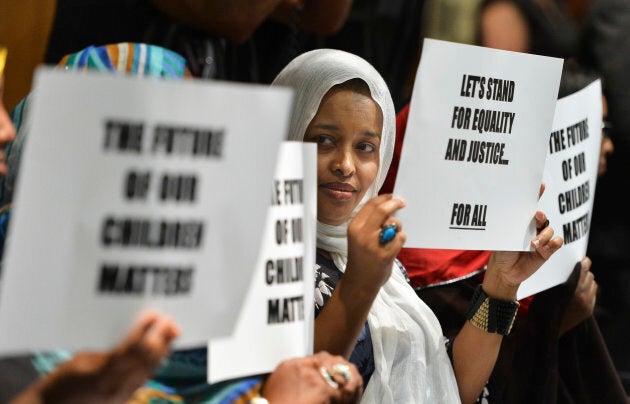 And he'll be returning to a country whose language he doesn't speak, and to a place where he has no family. Somalia is a country that our own Canadian government rightly warns us not to travel to, due to a 25-year-old civil war. A country that is known globally for its maltreatment of children, a country that has been named by the UN Special Representative of the Secretary-General on Children and Armed Conflict as one of seven nations that still recruits children as soldiers. How long will it be until Abdi becomes involved in the conflict? As a young man without connections or traditional clan in Somalia, he will be particularly vulnerable to recruitment into armed groups or criminal gangs in order to survive.
His deportation is a death sentence, not justice. This is not what we should aspire to be as Canadians, as people who value ideals of dignity and equality and justice.
Canada is party to the Convention on the Rights of the Child, an international treaty that enshrines in law the rights and protections necessary for children to lead healthy, fulfilling lives. Article 3 of the convention notesthat children cared for by the child welfare system will have their best interests looked after by the state. Article 20 goes further, stating that children not in the care of their parents deserve special protection and assistance from the state.
The government of Nova Scotia failed to give Abdoul the right to have rights.
Surely it is in the best interests of a child refugee who came to Canada at the age of 6 to become a citizen, and have the province of Nova Scotia facilitate the process as his guardian? As his lawyer, Benjamin Perryman has reminded the court, the government of Nova Scotia failed to give Abdoul the right to have rights.
Let's not forget that Canada is also a party to the 1951 Convention Relating to the Status of Refugees, which requires states to take efforts to naturalize refugees it admits, and prevent "refoulement," or the expulsion of a refugee to a territory where their life might be endangered. Clearly, Canada is failing in its obligations on this front as well.
Before we judge Abdoul too harshly, or single him out for special punishment, we must remember that Abdi's path through life is not unique, at least not for an African-Canadian child in the child welfare system where they are vastly overrepresented. That system makes children especially vulnerable to becoming involved in illegal activity when it can only provide an unstable environment.
It should be clear that Abdi is facing deportation because of the failures of our systems: the failure to grant him citizenship, the failure of the child welfare system to protect its wards and now the failure to recognize and attempt to remedy these injustices. The Canadian government should act before it is too late, and halt his deportation. Canada will be reporting to the UN Committee on the Rights of the Child how we as a nation have done in terms of realizing the rights of children. We must be prepared to address our own failures to protect the most vulnerable children in Canada. No doubt this story will provide a vivid example of this national failure.
More from HuffPost Canada:

How Trudeau Should Respond To Trump's Muslim Refugee Ban. It Doesn't Involve Twitter

Canada Can and Must Do Better for the World's Most Vulnerable
It is not enough though to simply right the wrongs committed against one man. We must fix the systems that contributed to them. Fortunately, Nova Scotia is reviewing how it deals with non-citizen children in the child welfare system. The federal government should ensure that future deportation proceedings better take into account the background of people like Abdi, and the situation on the ground in countries where they seek to deport people. And we must change our child welfare systems to ensure that children in our society who do need such protection are not left vulnerable for it.
Canada has demonstrated its willingness to help those who flee conflict zones, especially children, as was displayed in the outpouring of emotion when little Alan Kurdi's body was washed up on the shores after escaping the war in Syria. Children from Somalia, just like children from Syria, have been fleeing for decades brutal war, years of famine and corruption. We have a duty as Canadians to protect these children. That duty includes Abdoul Abdi.
Dr. Shelly Whitman is the Executive Director of the Roméo Dallaire Child Soldiers Initiative. Dr. Michael Ungar is the Canada Research Chair in Child, Family and Community Resilience, and a Professor of Social Work at Dalhousie University. Lisa Lachance is the Executive Director of Wisdom2Action ( wisdom2action.org) and is a doctoral student in Health at Dalhousie University.
Follow HuffPost Canada Blogs on Facebook