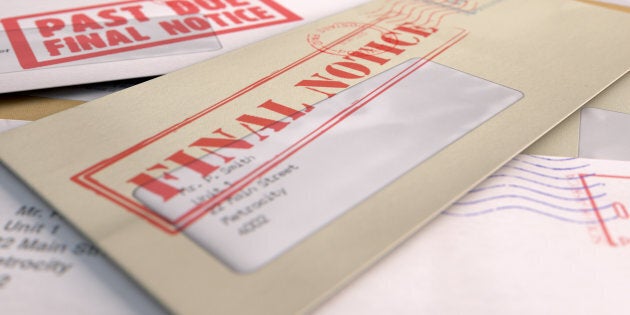 This holiday season, you may want to keep a closer eye than usual on that credit card bill.
A new report from the OECD finds no one is carrying quite as much household debt as Canadians, a dubious distinction that makes the country's economy particularly vulnerable to shocks.
The report, part of the OECD's economic outlook to be published in full next week, pegs Canada's household debt as the highest among the 35 developed and developing countries the organization monitors.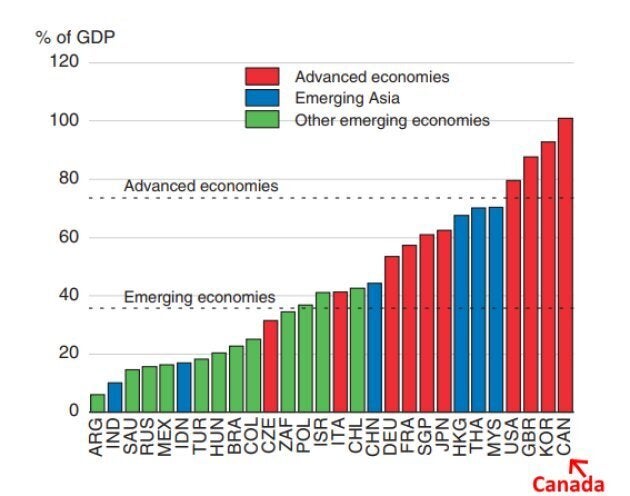 The U.S., Great Britain and South Korea also all have elevated household debt levels, above 80 per cent of GDP. The report notes that developing countries, particularly in Asia, are rapidly catching up to developed-country levels of indebtedness.
The OECD pins the blame on rising real estate prices.
"Among OECD countries, those that experienced the strongest increase in household debt since the [financial crisis of 2008] have also seen the steepest rise in house prices," the OECD report said.
That certainly sounds like Canada.
More from HuffPost Canada:
In a blog post Thursday, OECD chief economist Catherine L. Mann and fellow economist Filippo Gori said that while higher debt doesn't necessarily mean that problems are imminent, "it does increase vulnerability to shocks."
The report itself was more blunt. It cited "empirical evidence" showing that "rapid growth in household debt is typically associated with negative economic outcomes such as severe recessions."
So, yeah, seriously — start paying down that debt.