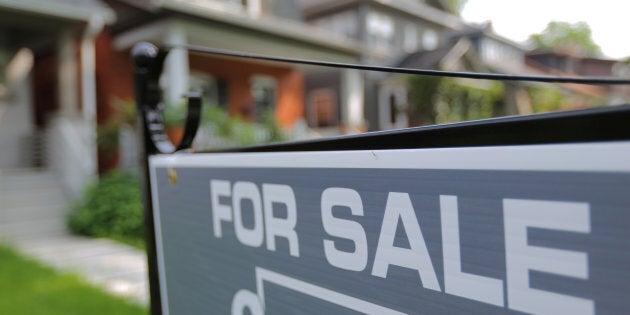 A new map released Monday shows how buying a house in Canada's largest cities is still inaccessible to those with average incomes.
Using the RBC Affordability Index, RateHub looked at home ownership costs in every major city by reviewing percentages of the national average household income before taxes. The costs include mortgage payments, utilities, and property taxes.
Canada's Mortgage and Housing Commission suggests housing shouldn't constitute more than 30 per cent of a person's monthly income. But in some of Canada's largest cities, home ownership costs can easily exceed that mark.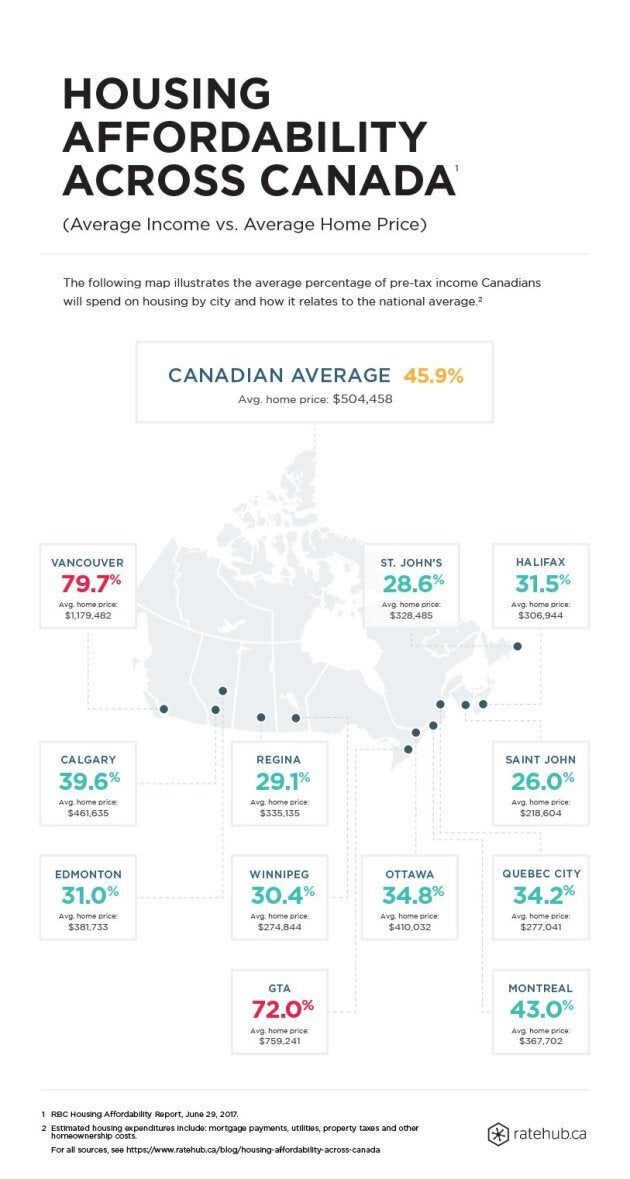 It's no surprise Vancouver topped the charts at 79.7 per cent, based on home prices from the first quarter of 2017. The figure is a noticeable decrease from the third quarter of 2016 when home ownership costs accounted for a whopping 92 per cent of income.
In Toronto and its surrounding cities, home ownership costs represent 72 per cent of a person's household income, still well above the national average of 45.9 per cent.
Montreal came in at 43 per cent, with Calgary, Ottawa, and Quebec City not far behind (39.6, 34.8, and 34.2 per cent, respectively). By contrast, Saint John sits at 26 per cent, which is lower than the recommended threshold.
Prices cooling in Vancouver
RateHub co-founder James Laird suggested there are other factors at play in Toronto and Vancouver's markets.
"People buying in these geographies cannot be only relying on their income to pay for these homes," he said in a release.
"Many of them are relying on existing wealth that was not earned in the most recent tax year."
What's Going On In Housing?

Our weekly newsletter delivers the news and analysis you need on Canada's housing market. Sign up below and don't miss an issue.