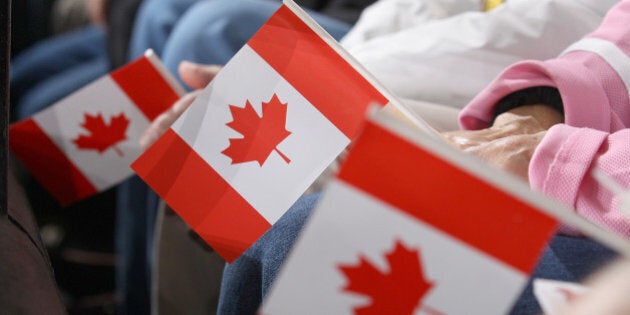 A national election is months away, but campaigning has already begun. While party leaders talk issues of economy and security, no one is asking the big question: what kind of society do we want?
The same month, a report found Canadian youth facing mental health crises increasingly turning to emergency rooms for help. There aren't enough community care facilities to accommodate the growing demand.
Meanwhile, our mother -- like so many across Canada -- struggles to find a good, caring residential home for an ailing, elderly relative. The wait lists are years long.
Immigrants, youth, elderly -- three different groups, three different problems and one common thread: Canada's capacity to care.
For decades, we've heard that Canada is a "just society" -- based on equality and freedom for all upheld in laws. We've built our just society, but is Canada becoming a less compassionate one?
Canadian author and humanitarian, Jean Vanier, offers a simple definition of a compassionate society: "It simply means all other people are important."
Vanier is the founder of L'Arche, a global organization that embodies compassion in its communities where fully functioning caregivers live with mentally disabled adults, providing support and friendship. In 1998, Vanier delivered a series of lectures entitled Becoming Human for the CBC Massey Lectures series. We listened with fascination as he broke down society into its fundamental building blocks. Society, he explained, is based on interdependence, so compassion -- caring for the needs of others -- is essential.
"Western culture is not a culture of compassion. It is a culture of teaching people to aim for individual success," Vanier recently lamented to us. "Everybody is encouraged to go up the ladder, to win, to make more money."
Those who are not in the game to get ahead -- the elderly, the ill, the mentally handicapped -- are shunted aside, Vanier says, because they are not seen as contributing to success.
We grew up with our grandfather living in our house, being cared for by our family. You see that less and less today. Immigrants often bring with them a strong culture of caring for their elders. Yet we have observed, by the second or third generation born here, that culture is all but gone.
While there are many programs for special needs youth, initiatives like L'Arche, which supports adults, remain relatively rare. Yet Vanier says the need for them is as great as when he started the organization in 1964.
"Canada is not seen as a place of compassion by the rest of the world anymore," says Vanier, who now lives in France and frequently travels around the world.
Consider these recent examples.
A 2013 poll found that almost two-thirds of us believe aboriginals are responsible for the many challenges they face, and shouldn't get any more government support.
Canada is admitting just 13,000 of the millions of refugees fleeing the horror in Syria. Compare that to the early 1980s when Canada welcomed 50,000 Vietnamese "boat people." And the majority of the cost burden for Syrian refugees will fall, not on government, but on individual Canadian sponsors.
In January, the parliamentary budget officer said Canada's spending on aid for developing countries is plunging to record lows.
This election year, let's ask the big questions: What kind of society do we want? Do we want a country in which individual success is all that matters? Is it enough to have a "just society" based on rights and equality?
Or do we want the richness of a compassionate society, where every person is valued and cared for? Is that how we want the world to see Canada once again?
Canada is overdue for an election that's not just about policies and leaders, but about presenting a vision of the society we want.
Brothers Craig and Marc Kielburger founded a platform for social change that includes the international charity, Free The Children, the social enterprise, Me to We, and the youth empowerment movement, We Day.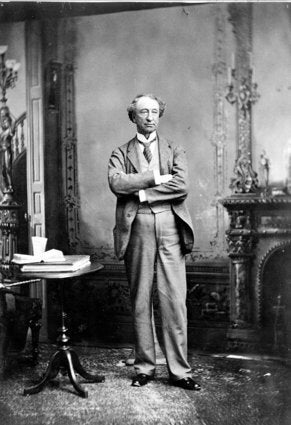 What Canada's PMs Have Said About Canada
Popular in the Community