"Caring for myself is not self-indulgence, it is self-preservation, and that is an act of political warfare." — Audre Lorde, "Burst of Light."
Self-love can be a challenging thing to get one's head around. With the emphasis in North American culture on the supremacy of finding romantic love, the cultivation of self-love can often be an under-acknowledged and difficult goal, made even more so when one has to manage other obstacles, particularly around race and the layers that add complexity to that such as class, gender, sexuality, culture and religion.
Canadians sometimes say racism and related discrimination doesn't exist here like it does in the U.S. But in the last year alone, several ethnicity and race-related headlines hit Canadian media; protests surrounding murdered and missing indigenous women, reports of anti-Muslim hate crimes and attacks against refugees, reports of Anti-semitic vandalism and harrassment, occurrences of anti-Black brutality at the hands of law enforcement across North America, and reports of the disproportionate numbers of black and aboriginal people moving through the Canadian criminal justice and children's welfare system, to name just a few.
There's a history of problematic race relations within our "home and native land" – the colonization and, in some instances, eradication of indigenous communities, the buying and selling of enslaved Africans between 1628 – 1833, Japanese internment camps, and the painful legacy left behind by residential schools and their abuses on indigenous communities.
Whether we want to believe it or not; racism is a reality here in Canada — and beyond the news headlines or occasional revelatory academic report — it continues to have very real impacts on the lives of people of colour.
Racism causes damage. U.S studies have shown the significant disparity in the prevalence of post-traumatic stress disorder (PTSD), among African, Hispanic, Native and Pacific Island Americans in comparison to their white counterparts.
The Wellesley Institute, a Canadian health research organization released a report pulling together research conducted between 1990 and 2010. The report identified for instance that non-European immigrants were more likely to report deteriorating health outcomes after arrival in Canada, or other studies which show that living in a racist environment increases the risk of physical illness for Canadians of colour. In short, racism makes people sick.
It's not all bad news; In the face of racism, communities of colour have developed numerous ways of managing, healing from, loving through and resisting oppressions.
March 21 is the United Nations International Day for the Elimination of Racism; we asked Canadians of colour to share their experiences of racism, self-care, self-love, and "paying it forward" for real change.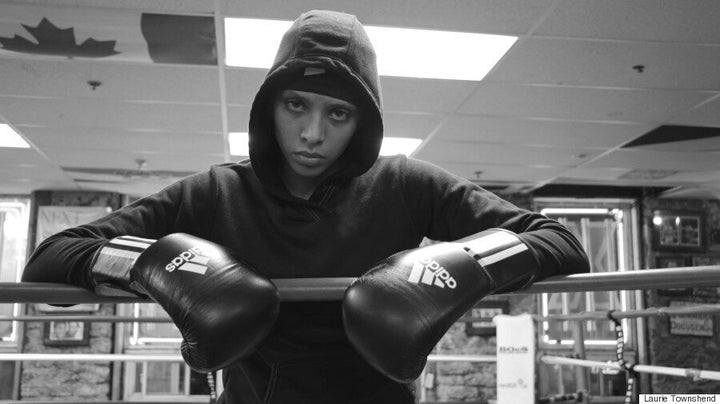 Janaya Khan is one of the organizing members of the Toronto chapter of Black Lives Matter, and has helped to coordinate demonstrations across the city in response to high-profile, anti-Black police violence and murders in the U.S and Canada. Janaya writes and speaks internationally on issues of anti-Black racism, state violence, human rights and social action.
How do you practice self-care?
Being a boxer, you learn the sweet science, understand the combinations, have all the tools to be in the ring and know that you're going to take some hits, but the punch that hurts is the one you didn't see coming. We live in an imperialist, white-supremacist capitalist hetero-patriarchy, and I am a Black, queer, gender non-conforming person that does politically conscious work. I have learned, anticipate and understand the ways that racism and anti-Black racism are systemic and institutionalized, have the skills and tools to identify, challenge and aim to dismantle those same systems of power.
Yet every time racism rears its ugly head, it still feels like the punch you didn't see coming. That punch feels unbalancing, it ricochets throughout my body and shakes my sense of control. The difference is that in boxing, getting into the ring is my choice. I decide and consent to it. The violence of racism is the absence of choice.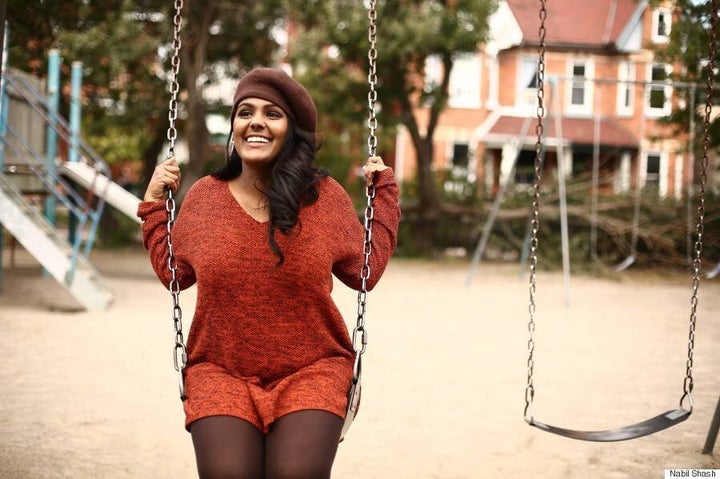 Nayani Thiyagarajah is a director, writer, producer, trained doula and yoga instructor. Nayani's first feature documentary, "Shadeism: Digging Deeper" premiered in 2015. She is currently co-producing, writing, and directing multiple independent film projects.
What is the relationship between self-care and working toward change?
I truly feel that creating more shared experiences of love and tenderness and affection is necessary. Each time I love and try to love better and experience exchanges of love, with my family and other people of colour, indigenous folks in my life, I feel like we are helping to ease each other and help each other continue fighting the good fight. I believe in extending my self-care practices into something I can share ... If [as a Doula] I can help ease someone's journey of pregnancy, and that of their loved ones, I feel hopeful.
I want our babies to be loved and nurtured with so much tenderness and care from the jump, so they know how loved they are and how important they are, so they move through this world with that knowledge of self. Despite experiencing traumas like all other folks, I grew up with a lot of love and support, and I know how much that has done to help me move through this world with a certain kind of strength that helps me keep it moving and fighting the good fight, the necessary fight, in any way I can.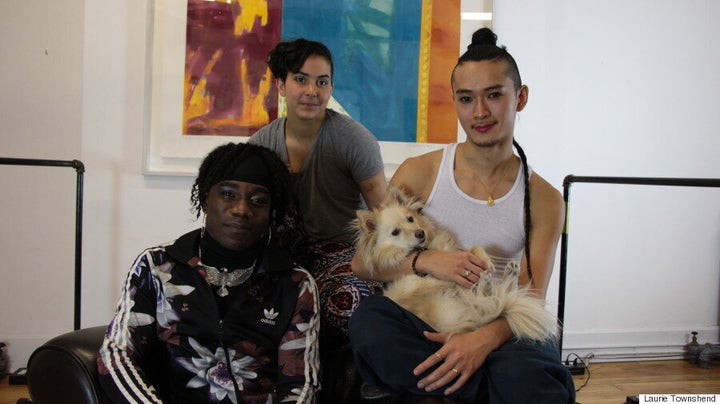 These Toronto-based dancers are the founders of Ill Nana/DiverseCity Dance Company; a queer, multiracial dance company committed to performing their stories on stage, as well as providing more accessible education and performance opportunities for LGBTTIQQ2S communities, prioritizing people of colour, various body types, backgrounds, classes, and abilities.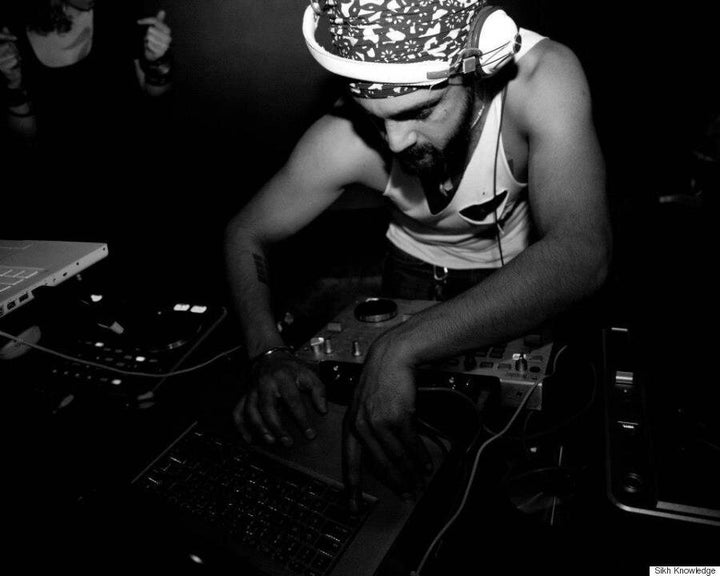 Anit Kanwar Singh, also known as Sikh Knowledge, is a school-based children's speech-language pathologist. Born and raised in Montreal, in recent years Singh has gained prominence for his work outside the classroom, both as a DJ known for blending reggae, hip-hop and classic south-asian sounds, and for his activism work around racism, homophobia, xenophobia and accessibility.
What is the relationship between self-care and working toward change?
Spiritually, I draw on an anti-oppression background rooted in Sikhism, which is what I was raised on. So, emotionally and spiritually, my heritage involves a martial aspect, a spiritually martial aspect that almost mandates me to defend myself — with words and good thoughts and the concept of equality — and defend others as well.
There is an aspect of self-care that goes beyond the here and now, which is basically its kind of like paying self-care forward. My opinion is that I can look after myself right now and do the things that I need right now, but what is the more proactive thing to do? It's not just to look for symptomatic relief of a bigger systemic problem; the systemic problem is overt racism, homophobia, transphobia, whatever phobia, and just the sheer trauma caused by the system which is not set up for people of colour and queer people of colour.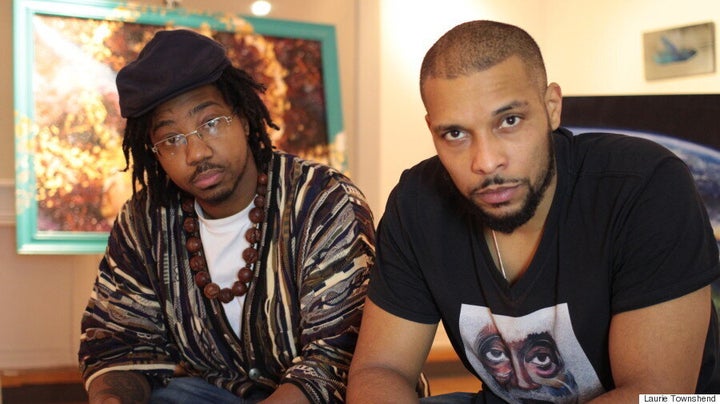 These Toronto visual "artivists" are co-curators of the Black Future Month Exhibit and Conference held at OCAD University. For the past four years, the pair of OCAD alumni have helmed the installation first created by McCallum, which provides a platform for artists of various mediums who self-identify as Black. The annual exhibition held in February explores past and present experiences of people of African descent, as well as their future possibilities, through art.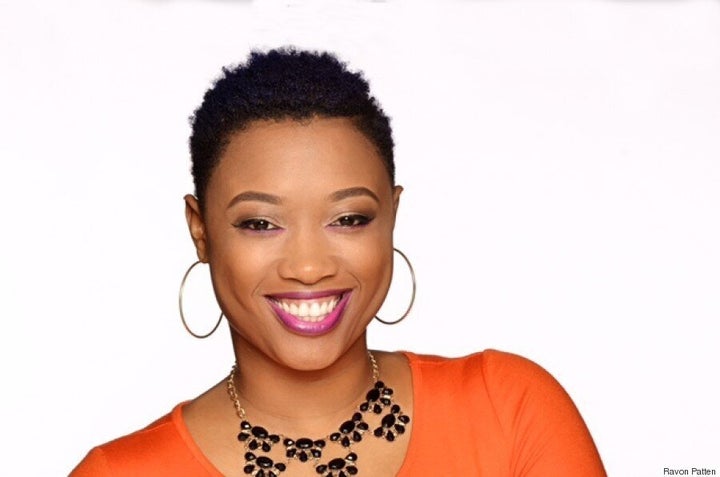 Nailah is a Caribbean-Canadian gospel singer and songwriter. When not singing, Nailah is an HR professional who connects people to work experiences that bring them satisfaction.
Q: What effect does repeat experiences of racism have on your wellbeing?
I can't count the number of times I've been asked, 'Why can't you just have a normal name?' often followed by, 'Well, do you have a nickname I can use?' Anything to 'normalize' my name, rather than learn it, like I learn "Ann" and "Jane" and "Bob" and "Joe." That said, I think I get angrier at group experiences of racism than individual ones. Maybe it's easier for me to forgive or let go of an individual [encounter] because of the seemingly small scale that it's on. Larger displays of racism actually make me angry and sad.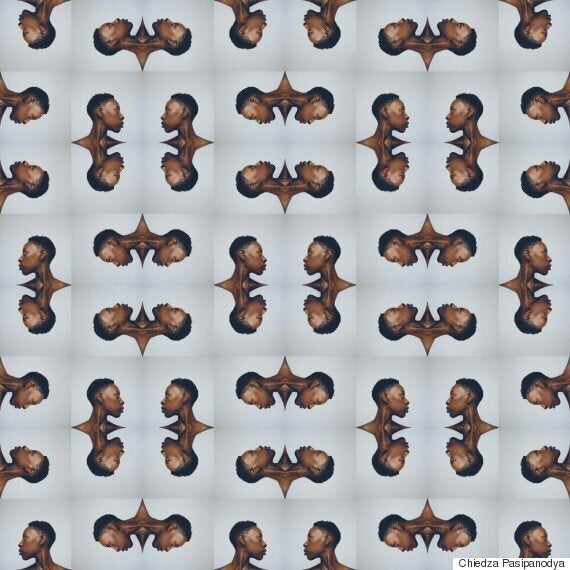 Chiedza is a Toronto based, artist and curator, minister and a coordinating facilitator of the Woodgreen Rites of Passage, a program in the GTA that links youth of African descent with community elders. Born and raised in Zimbabwe, Chiedza is involved in a number of projects that are focused on creating transformative spaces that bring together and engage marginalized communities.
What effect does repeat experiences of racism have on your wellbeing?
Mentally, it forces to put my guard up and makes me think that I am unsafe and separate from the fold. Spiritually, it grates at my faith in people, while also allowing me the opportunity to dig deeper in myself especially in harmful moments for a nugget of compassion — for self, if not for others.
How do you practice self-care?
I use writing; taking long periods of time to process by doing nothing at all; conscious breath. I use crying, dancing and singing. Talking to at least two friends about the experience, and eventually I make art out of it to convert the hurt.
What is the relationship between self-care and working toward change?
The relationship is one of alchemy. By taking care of myself I am able to remind myself of how I deserve to be taken care of which acts as a salve for the wounds. Then I make art for private or public consumption, and this allows me to air out the remainder of the hurt.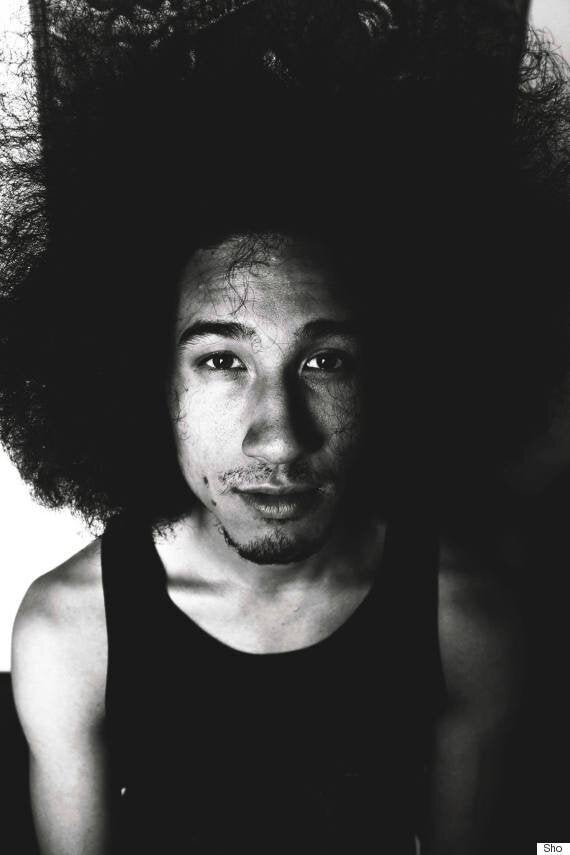 Sho is a writer and wanderer who believes that food and story are crucial tools in healing histories of violence. Sho, whose ancestral roots are the Uchinanchu and Nikkei peoples of Japan, calls himself a settler in Victoria, B.C. on what is Lekwungen and W̱SÁNEĆ territory. He tries to avoid the drama of everyday life through intentional meditations with his favourite new tunes and a steady flow of good tea and chocolate.
What effect does repeat experiences of racism have on your well-being?
For much of my life I have lived with persistent rashes and intense eruptions on my skin, therefore my skin has always been an important battleground in my fight to reconcile the cultures that come together, reacting uneasily, sometimes straight up violently, in my body.
To me, these reactions are a result of the anxieties of being racially mixed — through its fight with itself; my body is attempting to reconcile the unequal histories of my ancestors.
How do you practice self-care?
My own personal writing is similar to the rashes that appear on my skin — they are both vehicles that allow what festers inside to find a way out into the world. Just as my rashes are the product of my body detoxing and expelling negative energy, my writing is the same — the words, just as the rash, become the pathway that allows for my own self-expression. I believe that true health looks like the expression of my traumas and wounds — rather than their suppression and invalidation.
Listen to Sho's poem: Nidoto Nai Toni
Your browser does not support the audio element.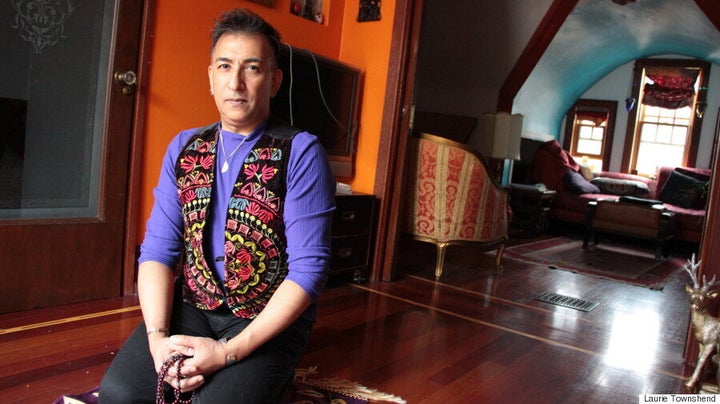 El-Farouk is the co-founder and coordinating Imam of el-Tawhid Juma Circle, which operates as Masjid el-Tawhid – Toronto Unity Mosque; a gender-equal, LGBTQ-affirming Islamic community with branches throughout Canada and the U.S. Born in Tanzania, educated in British Columbia and now residing with husband and eTJC co-founder, Troy Jackson in Toronto, El-Farouk has a human-rights and refugee law practice, and speaks internationally on issues of gender equality, progressive Islam, LGBTQ inclusion and human rights.
What effect does repeat experiences of racism have on your wellbeing?
My experience of racism has been an evolving experience. When we first came to Canada in the 1970s, [white] people would think it funny to speak to me with an 'Indian' accent; expressed surprise that I spoke English, and that I spoke it with a strong English accent.
As I get older, I often get, "You don't look like a lawyer." Perhaps it is how I dress, but maybe there is an element of it being my skin colour. I also get, "You don't look Muslim" — begging the question, what does a Muslim look like? Clearly, there is a notion in larger society of what Muslims are supposed to look like, and it is not like me! Sadly, I sometimes also get this from other Muslims occasionally too.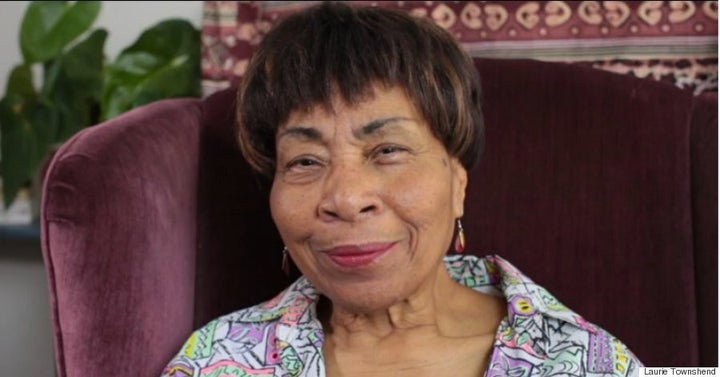 Phyllis is a Jamaican-born Canadian storyteller, educator and actor who has toured across Ontario, sharing the African and Caribbean oral-storytelling tradition. Phyllis, whose career began as a trained school teacher, was once host of the Raisin in the Rice Pudding children's radio program on CFRB 1010, and played Grandma Ella on Treehouse Canada. She continues to teach and speak across the country.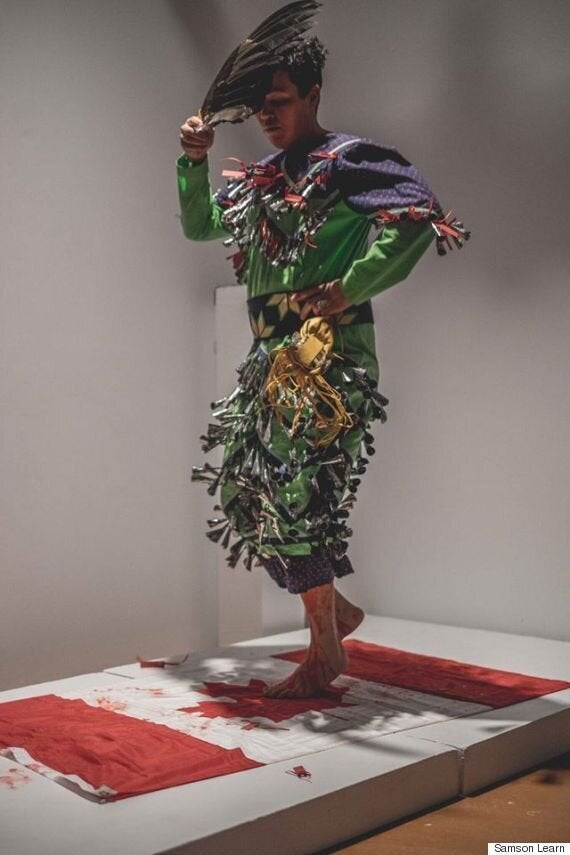 Raven Davis is an indigenous, two-spirit multidisciplinary artist and activist from the Anishnawbe (Ojibwa) Nation in Manitoba. Born and raised in Toronto and currently living in Halifax, Raven blends narratives of colonization, race and gender justice, 2-Spirit identity and the Anishinaabemowin language into traditional and contemporary art forms.
What effect does repeat experiences of racism have on your well-being?
Mentally, it takes a lot out of me, it's quite draining. It also makes me question and sometimes even doubt myself, if I'm making this discrimination up or if it's like an actual true thing. So, sometimes when other friends of mine are going through the same thing, it's nice that we validate each other. Emotionally it makes me so sad, it makes me withdrawn. It makes me not want to participate in things because the experiences are quite regular. It makes me pray more. I pray more for myself and for them, and I pray for strength, so it actually increases my spiritual faith.
What is the relationship between self-care and working toward change?
I guess personally it would be the more that I do my [own] self reflection on discrimination and racism I also keep myself in check and make sure that I am being aware of my own privilege and realizing that there is people that have it a lot worse than me. Keeping that in check and reminding myself that this is a really difficult situation [for all of us].
These interviews have been condensed.
Popular in the Community