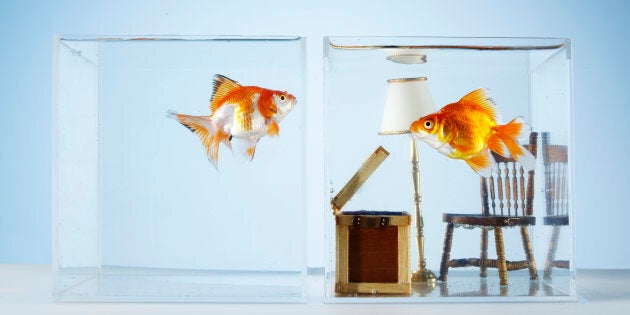 Most Canadians wonder how their friends finance all the purchases they make, according to a new poll.
Three in five Canadians (61 per cent) question how their friends can afford their lifestyles, according to a survey from financial services firm Edward Jones. This feeling was strongest among Canadians from 18-34 (66 per cent) and Canadians aged 35-44 (66 per cent).
Jealousy and the fear of missing out are also real, and the poll shows it may be a contributing factor to why Canadians are regretting the purchases they make, according to a release. An overwhelming majority (93 per cent) of Canadians experience buyer's remorse and regret their spending habits.
Canadians also regret spending their money on "stuff" (83 per cent) like clothing and shoes (35 per cent), jewelry (28 per cent) and electronics (26 per cent). Most also get buyer's remorse from experiential purchases, but to a lesser degree (71 per cent).
Less than half of Canadians (44 per cent) have a spending strategy in place that they actually adhere to.
Roger Ramchatesingh, director of solutions consulting at Edward Jones, said when considering long and short-term goals, it's important to know how you spend money.
"For example, if you know you enjoy spending money spontaneously, build this into your monthly budget. When it is unplanned for, it can add up over time and hurt other long-term goals such as retirement or the purchase of a home," Ramchatesingh said in a release.
But Canadians' record-high household debt seems to be on the decline. The amount Canadians owe relative to their income fell in the second quarter of 2018 to its lowest levels since the first quarter of 2016. There was $1.68 in credit market debt for every dollar of household disposable income, according to Statistics Canada.
The survey was completed online by 1,565 Canadians from May 23-26, 2017, using Leger's online panel LegerWeb. A probability sample of the same size would yield a margin of error of +/-2.5 per cent, 19 times out of 20.