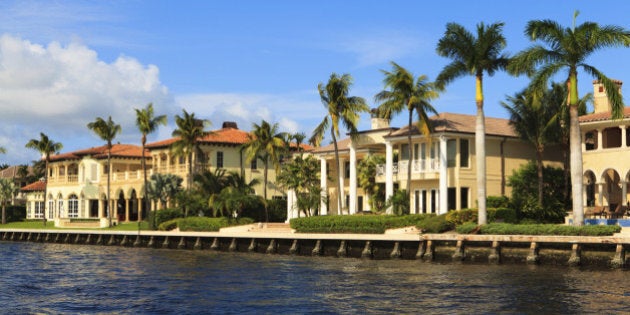 Prices may have bounced back somewhat since then, but not that much: Fully a fifth of Canadian-purchased properties in Florida over the past year sold for less than $100,000 U.S. The median sales price was $260,000.
In all, Canadians spent nearly $2.2 billion U.S. on Florida homes over the past year, marking the seventh year Canucks are the top foreign investors in Florida property.
Eighty-nine per cent of the Canadian purchases were cash transactions, so clearly Canadians aren't buying starter homes in Miami.
They're primarily buying vacation condos, with Tampa-St. Petersburg, Naples, Fort Myers and Fort Lauderdale the top destinations for real estate purchases, though some 38 per cent of Canadian-purchased properties were single-family homes.
Although only 14 per cent of Canadians reportedly bought the property for investment reasons (a majority want a vacation home), some say they're already making money in Florida's recovering housing market.
Ontario retiree Jerry Jarson told the Financial Post he bought a property in Cape Coral two years ago for $79,000 U.S., and he estimates it's arleady risen in value by nearly $40,000.
Canadians are also large investors in the U.S. property market as a whole. An NAR report from earlier this year found Canadians remain the largest foreign investors in U.S. real estate overall, accounting for 19 per cent of sales. But that's actually doen from 23 per cent, typically, in recent years.
But Chinese buyers are the fastest-growing group in the U.S. residential market, nearly doubling their share, to 16 per cent, over the past five years.
Popular in the Community