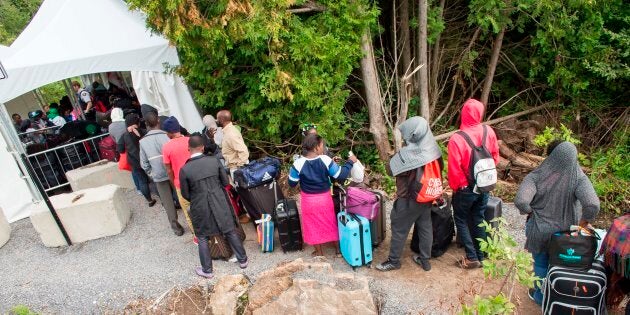 More than half of Canadians believe the federal government is being "too generous" to asylum seekers entering Canada at irregular border crossings, a new poll suggests.
The Angus Reid Institute's survey, released Friday, gauged respondents' attitudes about responses made to the recent influx of asylum seekers from the U.S. It also asked them for their thoughts on Prime Minister Justin Trudeau's handling of the situation.
Upwards of 7,000 people have been stopped illegally crossing into Canada since June, mostly at an unofficial crossing point on the Quebec-New York border. Most are Haitians who fear deportation from the United States if their temporary protected status expires in the new year.
Fifty-three per cent of respondents said Canada was being too generous to asylum seekers, while only six per cent said the country wasn't being generous enough.
The federal government has set up temporary shelters in Cornwall, Ont. for those waiting to be screened and have their asylum claims reviewed.
Transport Minister Marc Garneau, chair of the intergovernmental task force on irrregular migration, announced on Friday that additional facilities will be opened in Montreal to accommodate the influx.
70 per cent say they want more border monitoring
In Quebec, the provincial government announced it would be handing out welfare cheques to about 4,000 people. The minimum basic monthly payment will be $623, while there will be an additional sum depending on the recipient's family status.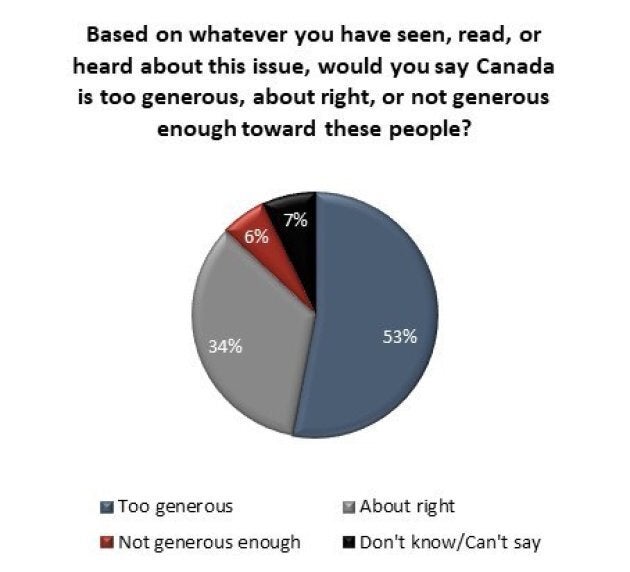 The Canadian government has insisted its immigration and border patrol systems are working properly.
But many Canadians disagree, according to the poll.
Asked what they would do if they were put in charge of the Canadian border, 70 per cent of respondents said they would divert resources to monitoring and security, while 30 per cent said they would devote more to increasing assistance to asylum seekers.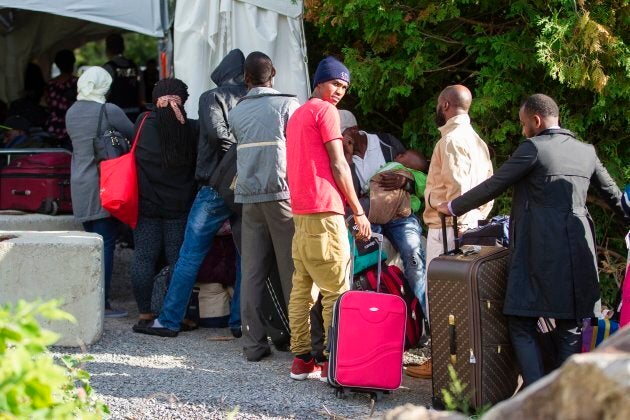 Fifty-seven per cent of poll respondents disapproved of Ottawa's handling of the issue.
Breaking down the data along political leanings, the results suggest the vast majority (84 per cent) of self-identified Conservative voters disapproved of the Trudeau government's response to the surge of asylum seekers.
Roughly half of NDP voters said the same, while only a third of Liberal supporters disapproved.
The government recently sent Quebec MP Emmanuel Dubourg to Miami to try and counter misinformation those among the Haitian diaspora might have about Canada's immigration laws.
Story continues after the video:
Garneau confirmed the government would be expanding its efforts beyond the Haitian community in the U.S. He did not specify which communities the government would be reaching out to, however.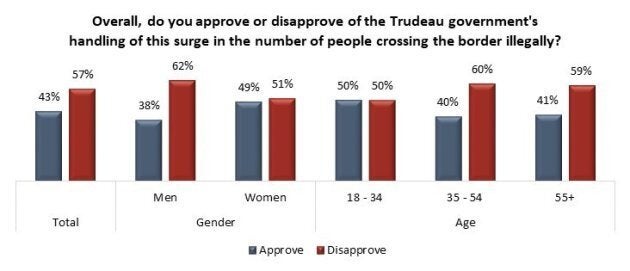 Trudeau has received heavy political flak from opposition parties on the issue. NDP and Conservative MPs have accused him of misleading asylum seekers. Many have zeroed in on a tweet he sent out in January saying Canada would welcome those fleeing persecution, terror, and war, regardless of their faith.
The tweet was sent on the same day U.S. President Donald Trump moved to bar refugees and visitors from seven Muslim-majority countries.
More than half of the survey's respondents — 54 per cent — said the prime minister's messaging on the issue has been unclear.
At a press conference last month, Trudeau said his messaging has been consistent.
"We have always been a society that is proud of being open to welcoming immigrants, welcoming refugees, and the reason Canadians are open to immigration and refugees is because we have confidence that it is going to be a success," he said.
He said the criteria for what it means to be accepted as a refugee, including statelessness and exposure to torture or death, hasn't changed.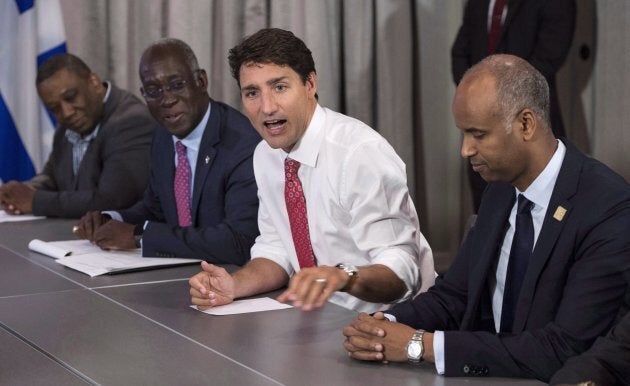 "That is entirely consistent with what we have always said," he said.
The Angus Reid Institute's poll was conducted online between among a representative randomized sample of 1,505 Canadian adults. For comparison purposes, the firm notes a similar poll would carry a margin of error of 2.5 percentage points, 19 times out of 20.
With files from Ryan Maloney and The Canadian Press