The past six months have been little short of stellar for Canadian job growth, with the country adding 174,000 jobs, well above population growth, and reversing an earlier trend towards part-time work.
But there's a flipside to this economic good news: The job growth is coming at the price of wage gains.
The average hourly wage in Canada in March was $26.12, up 1.1 per cent from a year earlier. That's the weakest wage growth the country has seen since July of 1998.
Adjusted for inflation, the average wage in Canada is about 1 per cent lower today than a year ago.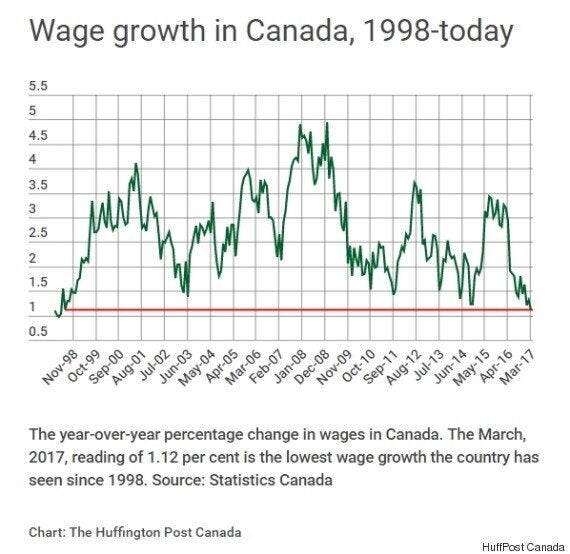 So what's behind the weak wages? According to Sherry Cooper, chief economist at Dominion Lending Centres, it has to do with a soft labour market in Canada's largest province.
"The weakness in wage gains seems to be an Ontario phenomenon," Cooper wrote in a client note. "The province, which has led employment increases over the past year, recorded an annual 0.1 per cent increase in wages in March, also the lowest on record."
Ontario actually lost jobs in March, with 11,200 fewer jobs in the province than a month earlier.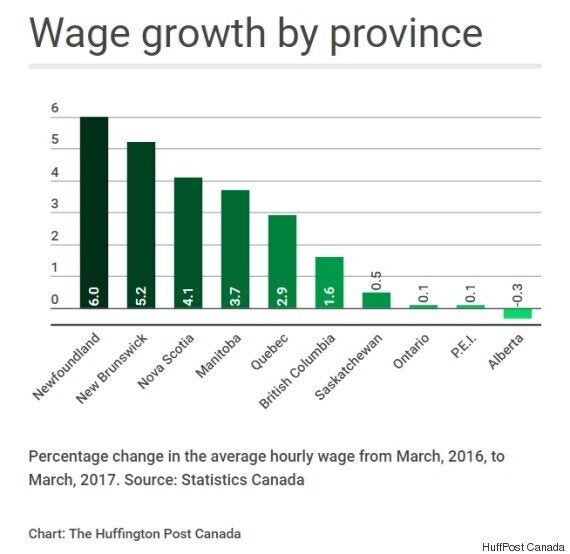 But not all economists are blaming Ontario. Given the strong growth in jobs over the past half year, they suspect the wage numbers from StatsCan's Labour Force Survey may simply be wrong.
"It is difficult to square the soft wage data with the solid employment gains and generally robust economic indicators more broadly, while other data, including less-timely employer-based surveys, still point to healthy wage gains," wrote Brian DePratto, senior economist at TD Bank.
But the weak wage growth could mean good news for Canada's most indebted households. DePratto suggested that the weakness will keep the Bank of Canada "dovish," meaning the bank is unlikely to raise interest rates soon.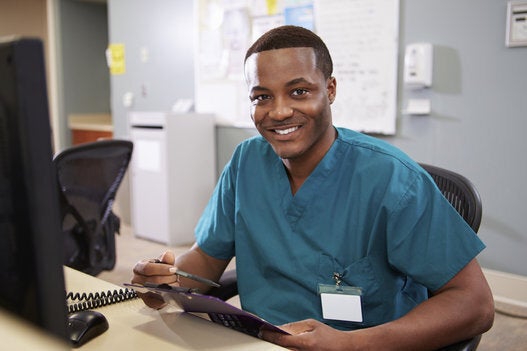 Canada's Highest Paying Entry-Level Jobs