First-time homebuyers in Canada, you're going to have to scale back your ambitions.
Mortgage site Ratehub has crunched the numbers to see what the federal Liberals' new mortgage rules will mean for homebuyers.
What they found was that, to get an insured mortgage on an average-priced house, you will need at least 20 per cent more income than you did before the rules came into place last month.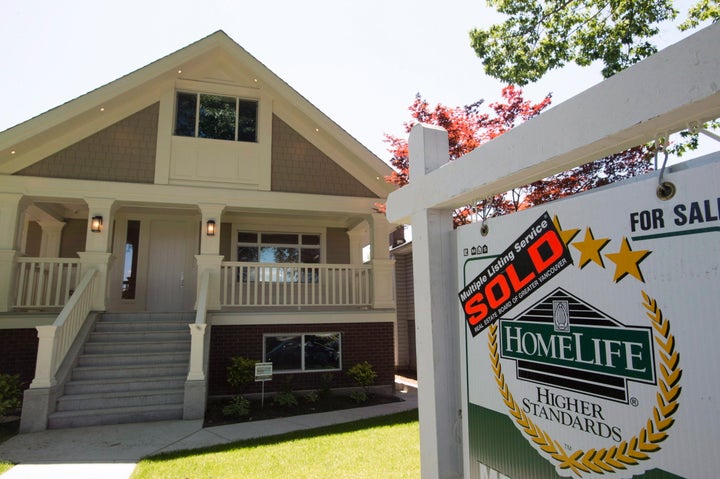 In Toronto, you'll need nearly 25 per cent more income (an extra $29,000 or so) than before to afford an average house, while in Vancouver you'll need 27 per cent more — an extra $33,000 in income.
Finance Minister Bill Morneau introduced tighter new mortgage regulations last month, requiring a "stress" test for borrowers of Canada's most common mortgage, the five-year fixed-rate.
It requires borrowers to qualify for loans at the Bank of Canada's posted rate, which is about two percentage points higher than current offered rates.
Of course, most people aren't going to see a pay raise of 20 per cent or more this fall, so the likely outcome of the new mortgage rules will be a decline in home sales (something the Finance Department itself predicted) and slowing or declining house prices.
Check out Ratehub's charts showing how much more income you'll need for an insured mortgage on an average-priced house in Canada.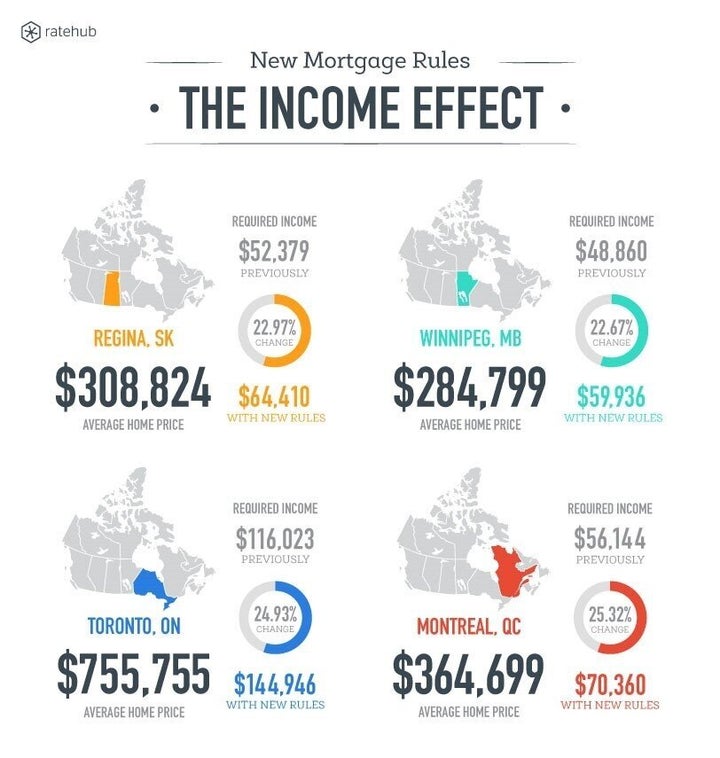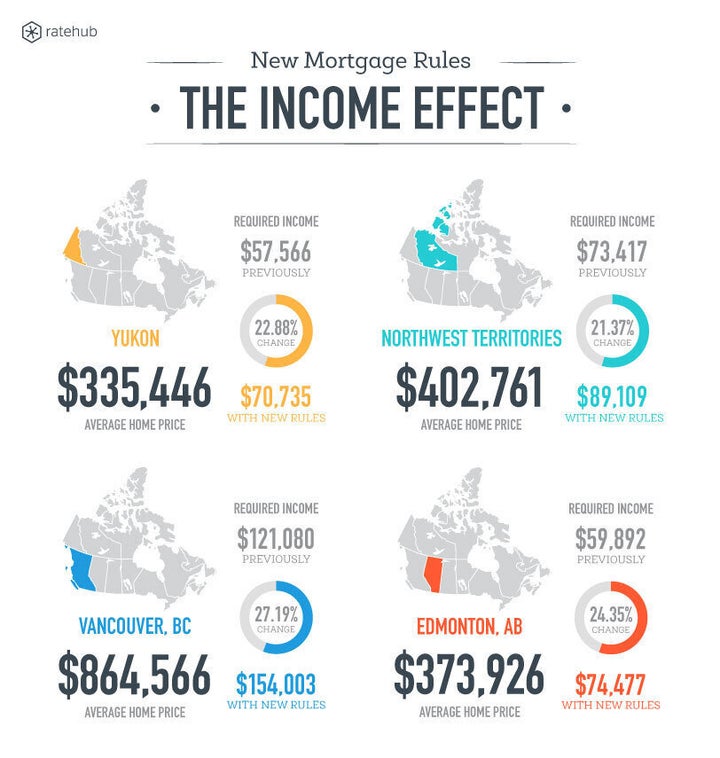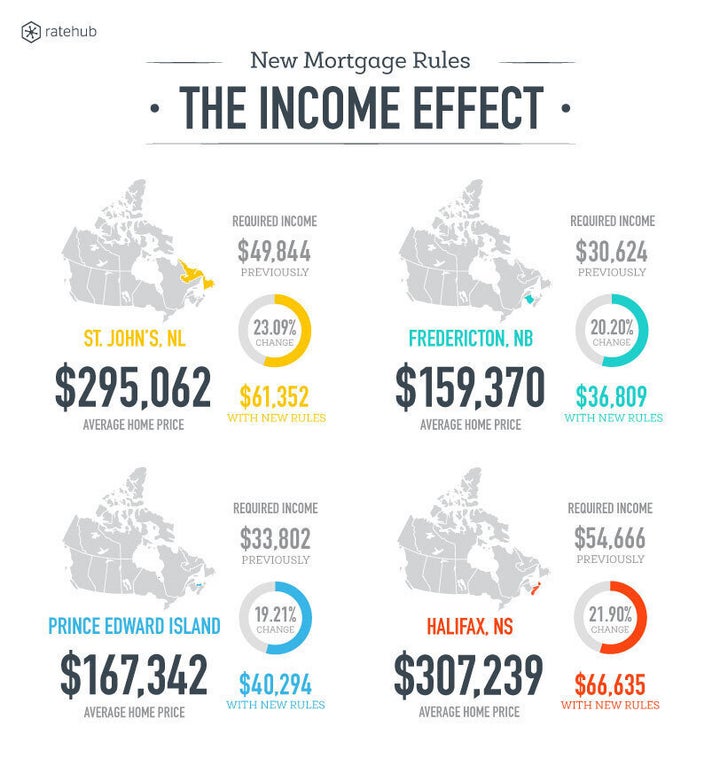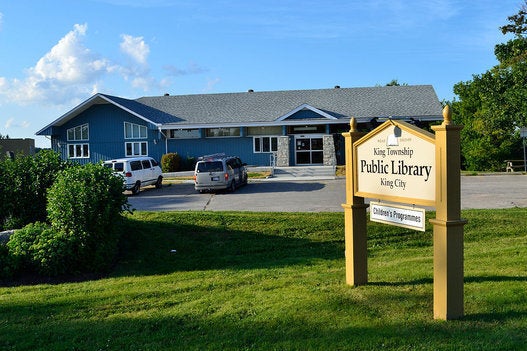 Greater Toronto's Craziest House Price Jumps